Free UK delivery for orders over £50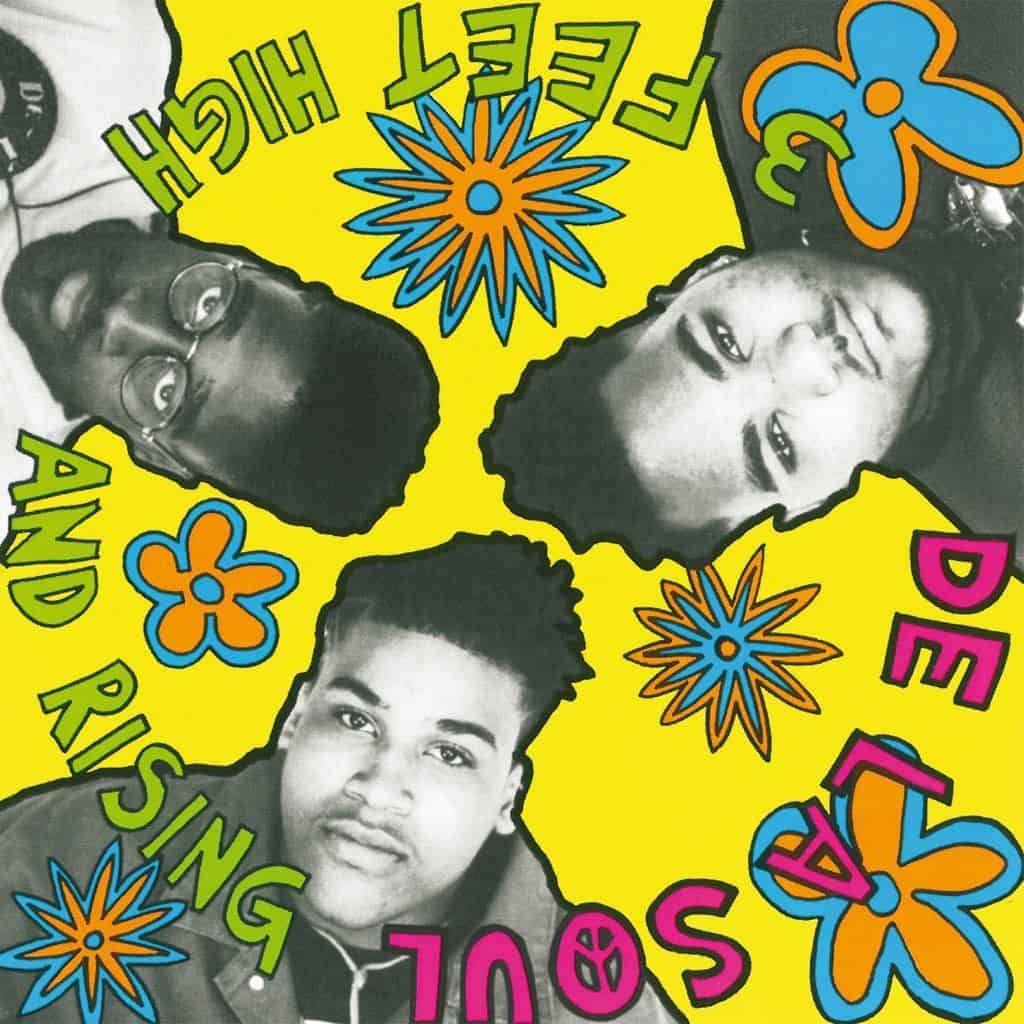 Three Feet High & Rising [Black Vinyl]
De La Soul's 1989 debut studio album, 3 Feet High and Rising, is a critically and commercially acclaimed masterpiece. Produced by Prince Paul, the album marks the beginning of a fruitful partnership that would see both parties reach their creative peaks. The album contains several hit singles including Me Myself and I, The Magic Number, Buddy, and Eye Know. The album's title is a reference to the Johnny Cash song Five Feet High and Rising.
Despite the rise of gangsta rap in 1989, which was characterised by hardcore, confrontational, and violent lyrics, De La Soul's positive and unique style made them stand out. In fact, their first single, Me Myself and I, was seen as an oddity in the rap scene at the time. Their positivity and declaration of the "D.A.I.S.Y. Age" (da inner sound, y'all) led some to label them as a "hippie" group. The album's innovative sampling of diverse artists such as Hall & Oates, Steely Dan, and The Turtles, paved the way for the stylistic beginning of 1990s alternative hip hop, especially jazz rap.
The album's success was evident in its critical acclaim and commercial success. It was ranked #1 in the Village Voice's Pazz & Jop Critics Poll for 1989, outdistancing its nearest opponent (Neil Young's Freedom) by 21 votes and 260 points. It was also listed on Rolling Stone's 200 Essential Rock Records and The Source's 100 Best Rap Albums, and was later included in Rolling Stone's The 500 Greatest Albums of All Time. Overall, 3 Feet High and Rising remains a timeless classic that is essential for any hip hop enthusiast's collection.
Tracklist
1. Intro
2. The Magic Number
3. Change In Speak
4. Cool Breeze On The Rocks (The Melted Version)
5. Can U Keep A Secret
6. Jenifa Taught Me (Derwin's Revenge)
7. Ghetto Thang
8. Transmitting Live From Mars
9. Eye Know
10. Take It Off
11. A Little Bit Of Soap
12. Tread Water
13. Potholes In My Lawn
14. Say No Go
15. Do As De La Does
16. Plug Tunin' (Last Chance to Comprehend)
17. De La Orgee
18. Buddy feat. Jungle Brothers, Q-Tip
19. Description
20. Me, Myself And I
21. This Is A Recording 4 Living In A Full Time Era (L.I.F.E.)
22. I Can Do Anything (Delacratic)
23. D.A.I.S.Y. Age
Genre: Electronic, Hip Hop
Style: Conscious, Pop Rap
Format: Vinyl, LP, Album, Reissue, Stereo, 180g
Receive this record and others like it when you join our monthly subscription box. We handpick records based on your tastes and our eclectic knowledge.