Marvin Gaye's Masterpiece: How "What's Going On" Became a Cultural Touchstone
Devouring a Masterpiece | Sunday, 21st May 2023
In 1971, Marvin Gaye released the timeless classic "What's Going On" which has since been hailed as one of the greatest albums of all time — to us, personally, it is the greatest.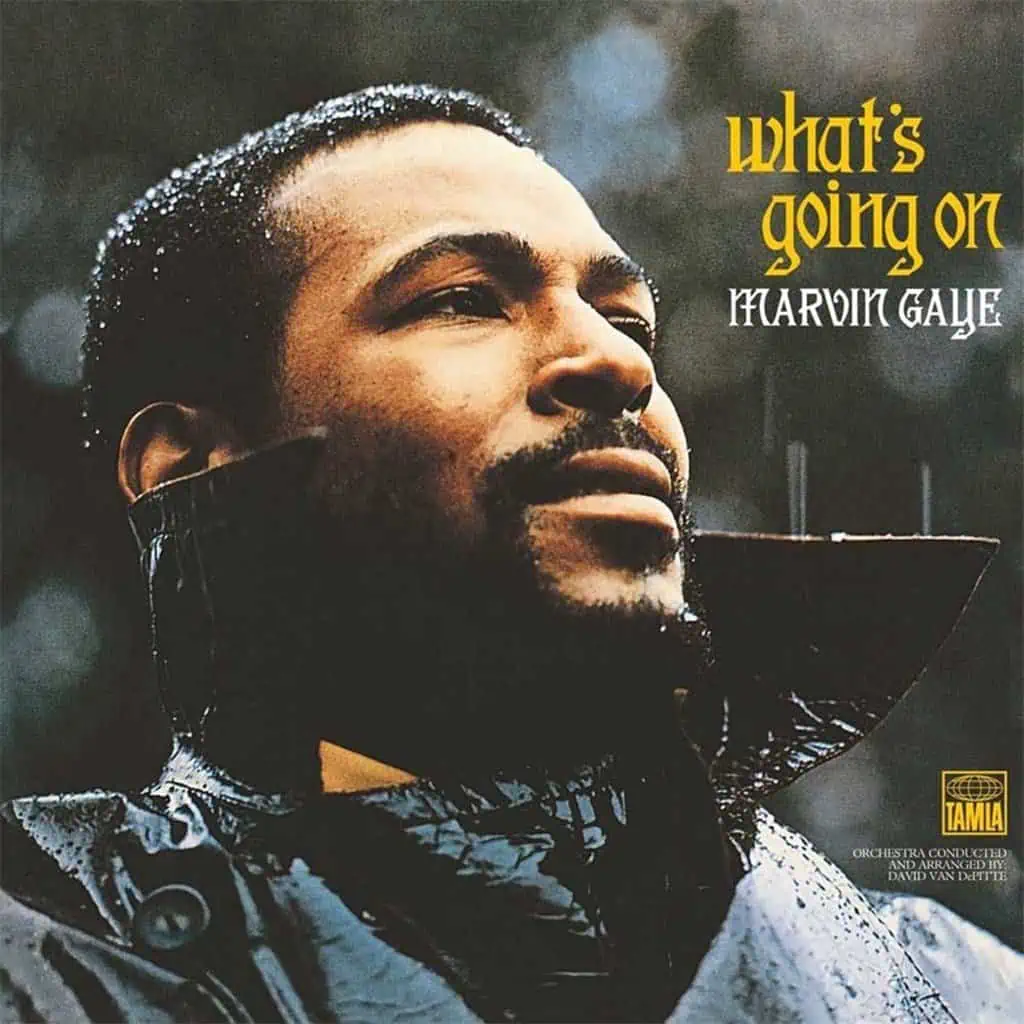 Marvin Gaye's eleventh studio album was released by Motown Records, the legendary subsidiary label to Tamla and was recorded between 1970 and 1971 and released on 21 May 1971.
The songs' narratives are told from the point of view of a Vietnam veteran returning to his home country, now filled with hatred, suffering, and injustice. Marvin Gaye's introspective lyrics explore themes of drug abuse, poverty, and the Vietnam War. Gaye, through the classic "Mercy Mercy Me", is also credited with promoting awareness of environmental issues before the public outcry over them had become prominent.
The album was an imminent commercial and critical success, is viewed as a classic of 1970s soul, and is widely regarded as one of the greatest albums of all time and a landmark recording in popular music.
It was a mainstay on the Billboard Top LPs for over a year and became Gaye's second number-one album on Billboard's Soul LPs chart, where it remains for over nine weeks. In 1985, the NME voted it the best album of all time and in 2020, it was ranked number one on Rolling Stone's list of the 500 Greatest Albums of All Time.
But, what made Marvin Gaye's "What's Going On" such a success? Why did it connect with so many people, both lyrically and musically? 
It was reported that Gaye was inspired to write the album after fellow musician, Renaldo 'Obie' Benson, witnessed police brutality during an anti-war rally (later known as Bloody Thursday), and after the passing of his close friend and fellow Motown artist, Tammi Terrell.
Marvin Gaye's Personal Experiences That Shaped the Album
In the early 1970s, Marvin Gaye was going through a period of turmoil in his personal life; having recently separated from his first wife, Anna Gordy, whilst also struggling with depression and drug addiction.
Frankie Gaye, Marvin's brother, had just recently returned from serving in the Vietnam War, and Marvin was deeply affected by Frankie's recounts of the atrocities he had witnessed.
It was this combination of personal struggles and the general state of the world around Marvin that led him to re-evaluate his life's meaning and his approach to music. It was at this point that Marvin realised he had a platform through his music, and he wanted to use it to shed light on the issues that weighed heavy on him.
With "What's Going On", Marvin stepped away from the brand and style he had built with his previous catalogue, opting for a more experimental approach that incorporated elements of soul, jazz, and funk; rejecting the formulaic Motown sound that had of course grown incredibly popular. Gaye also took a more hands-on role in the production of the album, co-writing and arranging the songs.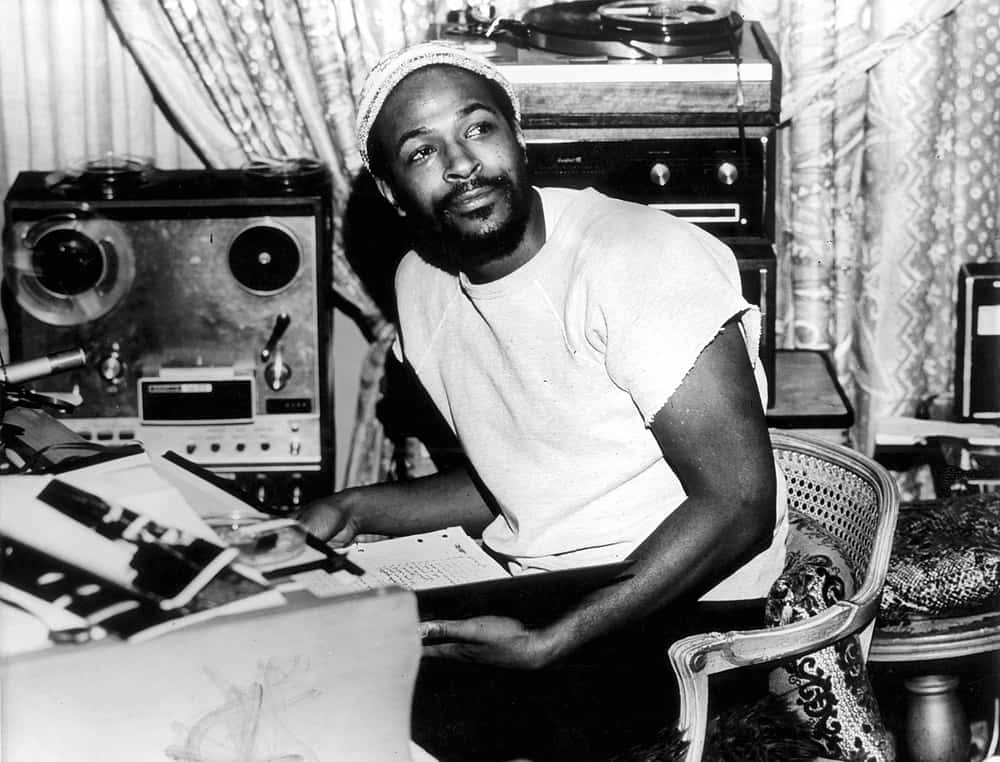 The Innovative Recording Techniques Used on Marvin Gaye's "What's Going On"
With Marvin Gaye heavily involved in the production of the album, he worked closely with his session musicians and engineers to achieve the desired sound he was wishing for. It inspired a unique and innovative process that contributed to the album's distinctive sound, which still stands the test of time to this day.
One notable aspect of the recording process was the use of a technique called "the Marvin Chorus," which involved layering multiple tracks of Gaye's voice to create a lush, choral effect. This technique can be best heard on tracks "What's Going On" and "Mercy Mercy Me (The Ecology)" in particular.
Another innovative recording technique used for "What's Going On" was the use of an early version of a drum machine, believed to be a Rhythm King or Maestro Rhythm King which were early analog drum machines that were popular in the 70s and used by many artists of the era. Gaye and the engineers used the drum machine to create the unique percussive sounds heard on "Inner City Blues (Make Me Wanna Holler)."
The recording process was also notable for its emphasis on collaboration and improvisation, where Gaye encouraged the session musicians to experiment and contribute their own ideas to the music, resulting in a more organic, dynamic, jazz-inspired sound.
In an interview with the BBC, bassist James Jamerson Jr. talked about the way Marvin would work with the musicians: "Marvin would give us a basic outline, and then we would play around with it… Sometimes we'd come up with something that was totally different, and Marvin would say, 'That's it, that's what I want.'"
Motown engineer and producer Ken Sands, when speaking to Rolling Stone, commented on Gaye's approach saying, "Marvin was always looking for something new, something that would excite him… He loved the element of surprise, he loved to be able to get something new from his musicians, and he loved to improvise."
The combination of recording techniques and collaborative processes contributed to a distinctly unique sound, cementing "What's Going On" as a masterpiece of soul music.
The Legacy of "What's Going On" and Its Lasting Impact
Quickly becoming a commercial and critical success upon its release in May 1971, "What's Going On" peaked at number six on the Billboard 200 and spent over a year on the chart. The title track became a number two hit on the Billboard Hot 100, and three other singles from the album also charted in the top 40; "Mercy Mercy Me (The Ecology)," "Inner City Blues (Make Me Wanna Holler)," "Save the Children."
In addition to its commercial success, the album had a profound impact on the music industry and society as a whole. "What's Going On" is one of the first soul albums to address social and political issues directly, and it's inspired several generations of socially conscious artists in a range of genres. The album's been covered and sampled by a wide range of artists, from the likes of Donny Hathaway and Diana Ross to contemporary acts such as Michael Kiwanuka, Common, and Pharrell Williams.
Its impact has continued to be felt over the decades since its release. It has been widely recognised as a classic of both soul and popular music, and has been included on numerous lists of the greatest albums of all time. Its message of social justice and unity remains as relevant today as it was over 50 years ago, making it a timeless masterpiece that continues to inspire and move listeners around the world.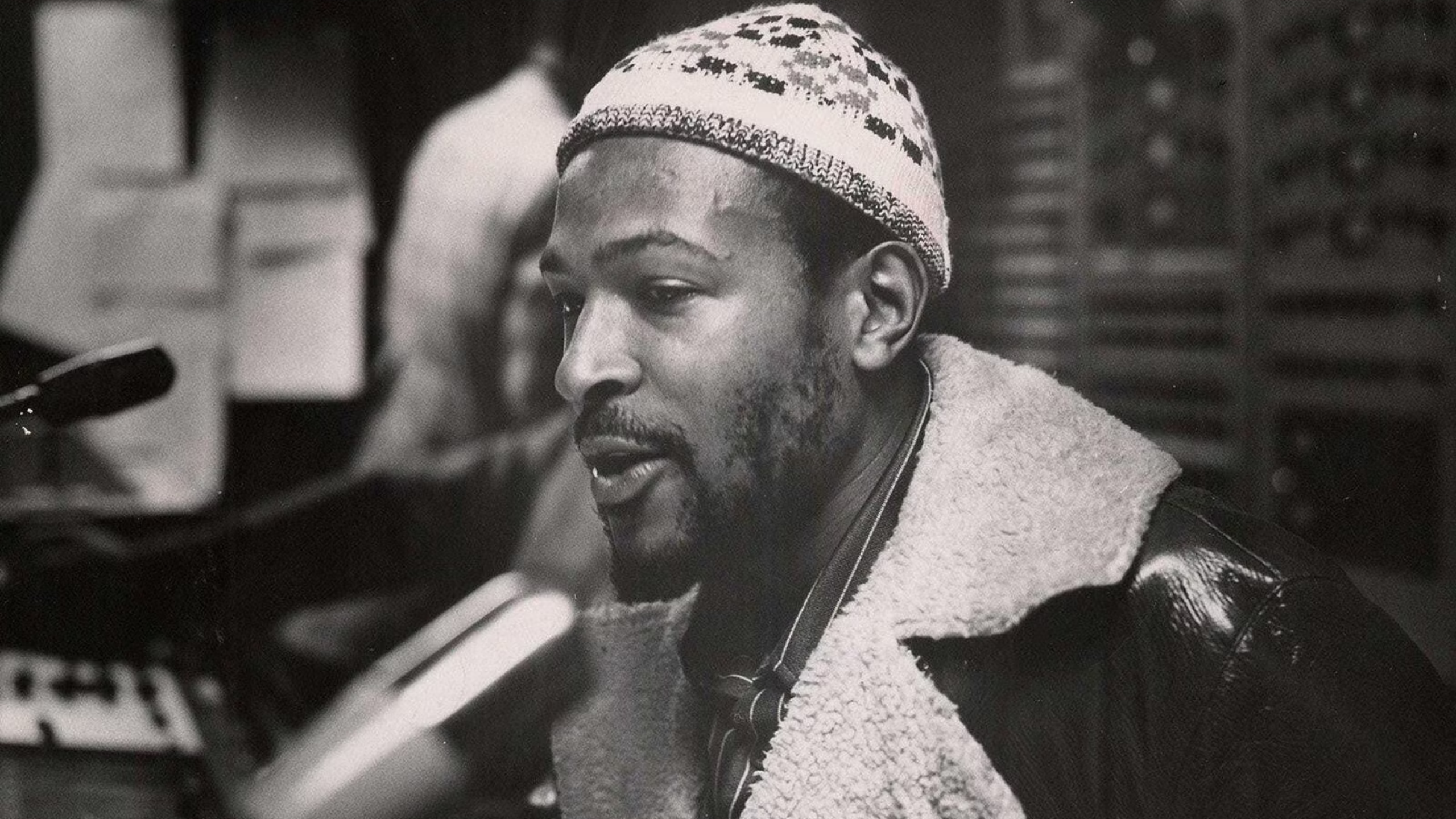 For those who have never listened to "What's Going On" before, it's a great starting point for those interested in exploring soul music. As mentioned, some of the standout tracks include "What's Going On", "Mercy Mercy Me (The Ecology)", and "Inner City Blues (Make Me Wanna Holler)", all of which showcase Marvin's introspective and socially conscious lyrics.