Free UK delivery for orders over £50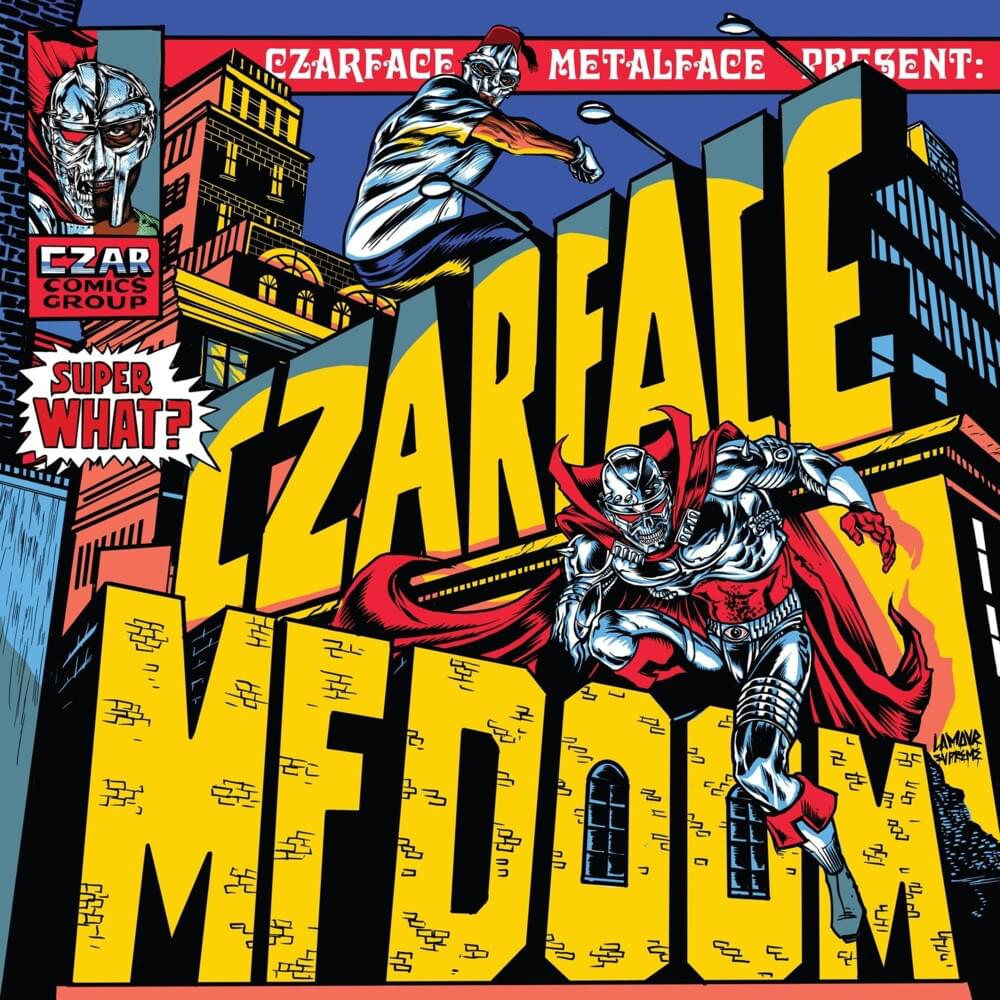 Superhero? Supervillain? Super What? Czarface and MF Dooms's newest team-up record Super What? is, much like the Avengers' arch-enemy Thanos…inevitable (and all-powerful!).
The icon MF Doom unleashes his wizardry and wordplay throughout the record, while Czarface (bolstered by the legendary Wu-Tang Clan's Inspectah Deck and Esoteric) slash through each of the Czar-Keys' produced tracks as the team raises the bar on their previous LP, Czarface meets Metalface. Featuring golden-age superhero DMC (of Run DMC) and Hieroglyphics' leader Del The Funky Homosapien, with art by longtime Czarface co-creator Lamour Supreme, this album brings all the thrills of a cosmic summer blockbuster.
Recorded and slated for an early 2020 release, and paused while COVID raged, this collaboration of masked men is finally finding its way to you on all formats.
Tracklist
1. The King And Eye
2. Czarwyn's Theory Of People Getting Loose
3. Mando Carlrissian
4. DOOM Unto Others
5. Jason & The Czargonauts
6. Break In The Action
7. A Name To The Face
8. This Is Canon Now
9. So Strange
10. Young World
Format: Vinyl, LP, Album, undefined
Receive this record and others like it when you join our monthly subscription box. We handpick records based on your tastes and our eclectic knowledge.