Free UK delivery for orders over £50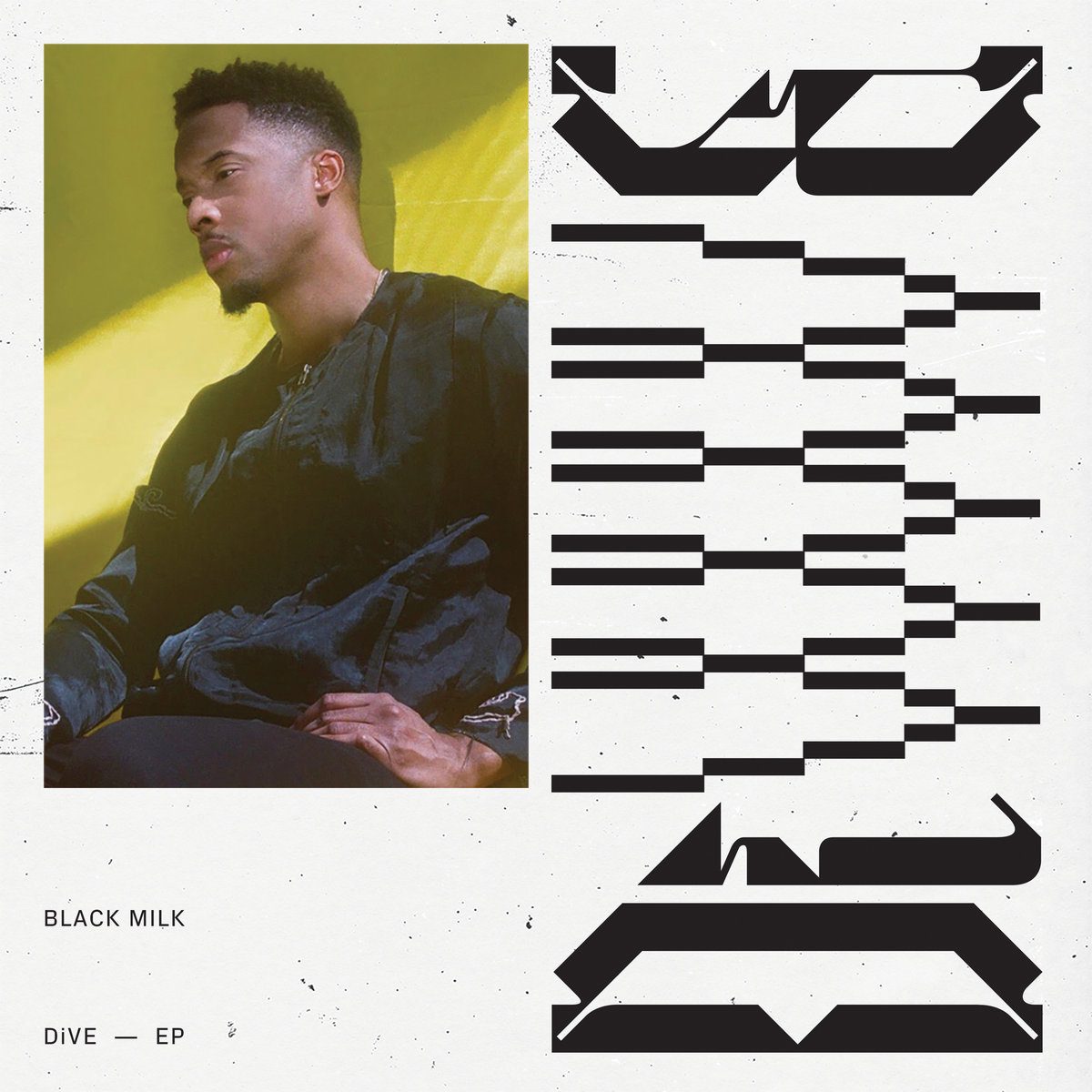 "DiVE represents me looking ahead at 2020," Black shares. "Stepping into this new decade, I want to have a mentality of progression. Once 2020 clicks in, I want to leave a lot of my old ways, traditions, and mentalities behind." Listeners of FEVER may have sensed this energy with the self-awakening "unVEil," the pivotal "eVE," and the EP's transitional genesis, "DiVE."
Across 11 new songs, Black Milk lights a path for where he plans to venture with his art. "I'm always going to have my standard and aesthetic. That's why I'm not really afraid to step outside of any box because my taste will always keep me grounded," he says. Single "Black NASA," featuring Sam Austins, focuses on those who must fuel their own journey to become stars. "It represents a place where I—and many people of color are from. We have to make something out of nothing, as opposed to people who are handed the tools for success." Without compromising substance, the song's polished sound piques an array of playlists. Meanwhile, "If U Say," featuring BJ The Chicago Kid, sees two nostalgic Midwestern artists confronting the present-day with a cohesive blend of crisp bars and soulful singing. Through his transformation, Black Milk travels with some Detroit talent deserving of recognition, including Sam Austins, Phil Swish, and his younger brother, rapper MAHD.
Tracklist
1. Save Yourself
2. Black NASA (Ft. Sam Austins)
3. If U Say (Ft. BJ the Chicago Kid)
4. Relate (Want 2 Know) (Ft. MAHD)
5. Blame
6. Swimm (Ft. Phil Swish)
7. DiVE pt. 2
8. Don't Say
9. Out Loud
10. TYME
11. Now Begin
Format: Vinyl, 12", EP, undefined
Receive this record and others like it when you join our monthly subscription box. We handpick records based on your tastes and our eclectic knowledge.