Free UK delivery for orders over £50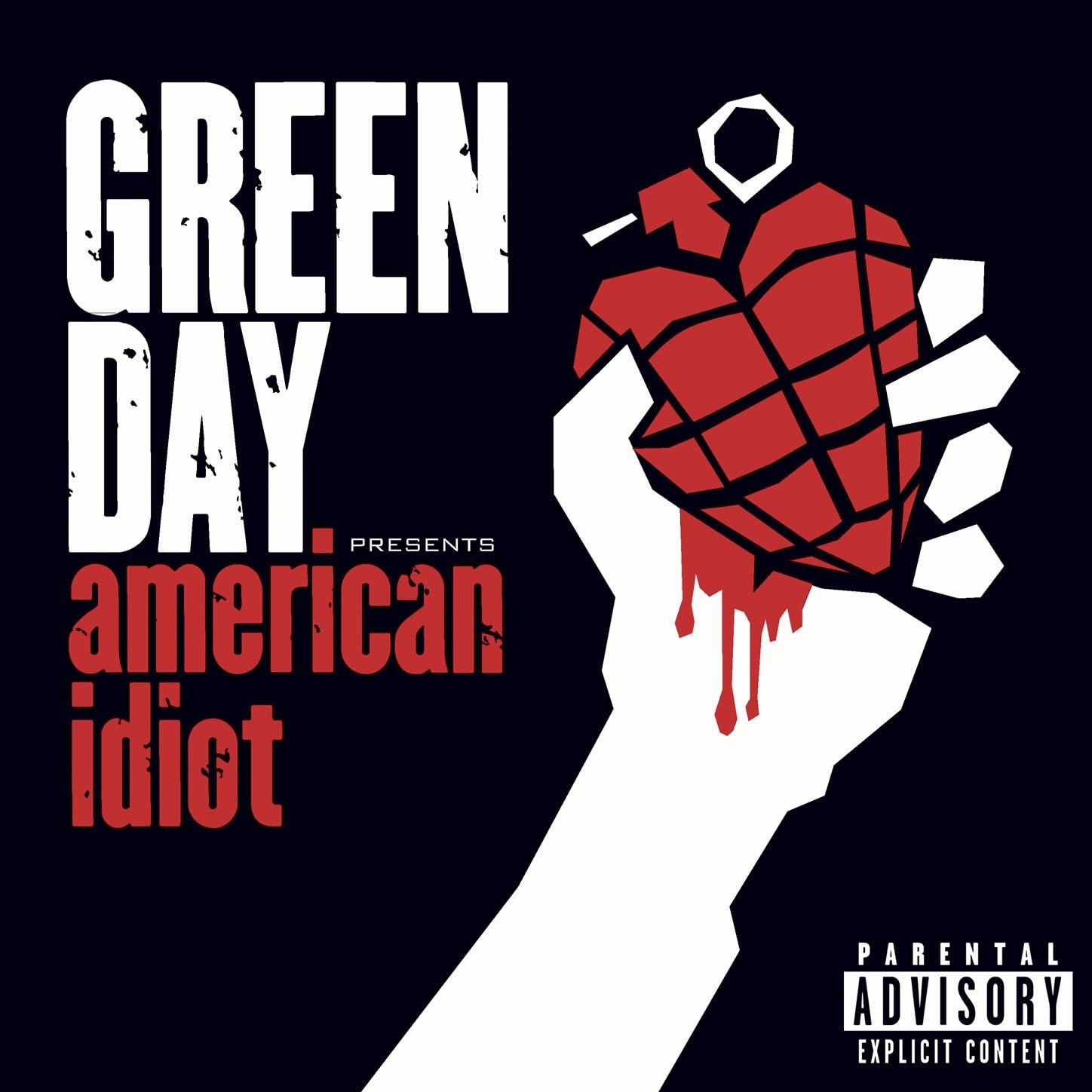 For its first new set of music since 2000's Warning, Green Day tears up the blueprint and comes up with something unexpected: a punk rock concept album built around elaborate melodies, odd tempo changes, and a collection of songs that freely reference classic rock warhorses like the Beatles and Pink Floyd. She's a Rebel and St Jimmy might sound like vintage Green Day, but the rest of the disc finds the northern California trio trying on a variety of different guises: Boulevard of Broken Dreams is a cliche-strewn Foo Fighters-style power ballad; Extraordinary Girl floats on Indian strings; and the hushed Wake Me Up When September Ends wouldn't sound entirely out of place on a Jessica Simpson record. It doesn't always work. Dearly Beloved eerily resembles the Alarm's 68 Guns, while the title track eerily resembles something Green Day has already done far too many times. Overall, 'American Idiot' represents a massive step forward.
Tracklist
1. American Idiot
2. Jesus Of Suburbia
1. Jesus Of Suburbia
2. City Of The Damned
3. I Don't Care
4. Dearly Beloved
5. Tales Of Another Broken Home
3. Holiday
4. Boulevard Of Broken Dreams
5. Are We The Waiting
6. St. Jimmy
7. Give Me Novacaine
8. She's A Rebel
9. Extraordinary Girl
10. Letterbomb
11. Wake Me Up When September Ends
12. Homecoming
1. The Death Of St. Jimmy
2. East 12th St.
3. Nobody Likes You
4. Rock And Roll Girlfriend
5. We're Coming Home Again
6. Whatsername
Catalogue No.: 0093624877714
Style: Punk, Pop Rock, Pop Punk
Format: Vinyl, LP, Album, Repress, undefined
Receive this record and others like it when you join our monthly subscription box. We handpick records based on your tastes and our eclectic knowledge.