Free UK delivery for orders over £50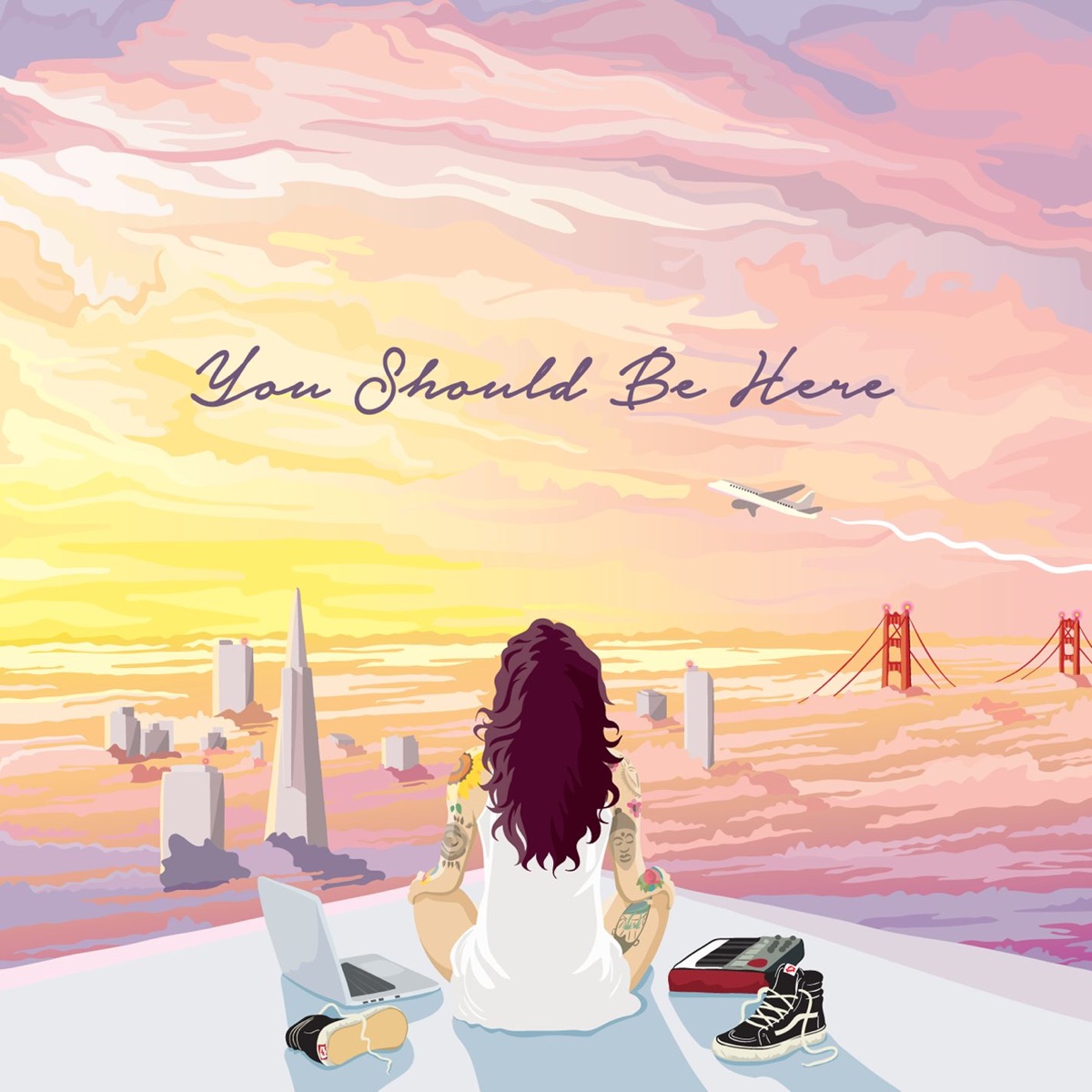 "You Should Be Here" is the breakthrough R&B mixtape from Kehlani, self-released in April 2015, and explores themes of love, loss, and self-realisation. As a singer and songwriter, Kehlani has made a name for herself in the R&B and neo-soul scene. Her previous work included a mix of mixtapes and collaborations, but You Should Be Here is her debut commercial mixtape. The mixtape features guest appearances from Lexii Alijai, Chance the Rapper, and BJ the Chicago Kid.
From dynamic instrumentation work to impeccable vocals to cutting edge songwriting; key tracks include "The Way," "Alive," and "Wanted". All of which are an embodiment of Kehlani's musical prowess in producing intricate & diverse R&B music pieces with ease. Pitchfork notes, "You Should Be Here's dynamism and generosity is something to be amazed by, especially considering Kehlani is all of 19 years old." 

This mixtape boasts some truly incredible aspects such as its vibrant instrumentation, stirring vocals and unorthodox songwriting style; and for what is effectively a debut, it's a solid start to an exciting career.
Tracklist
1. Intro
2. You Should Be Here
3. How That Taste
4. Jealous Feat. Lexii Alijai
5. Niggas
6. Wanted
7. The Way Feat. Chance The Rapper
8. Unconditional
9. The Letter
10. Runnin (Interlude)
11. Be Alright
12. Down For You Feat. BJ The Chicago Kid
13. Yet
14. Bright
15. Alive Feat. Coucheron
Catalogue No.: 75678643514
Genre: Hip Hop, Funk / Soul
Format: Vinyl, LP, Mixtape, Reissue, Stereo, undefined
Receive this record and others like it when you join our monthly subscription box. We handpick records based on your tastes and our eclectic knowledge.