Free UK delivery for orders over £50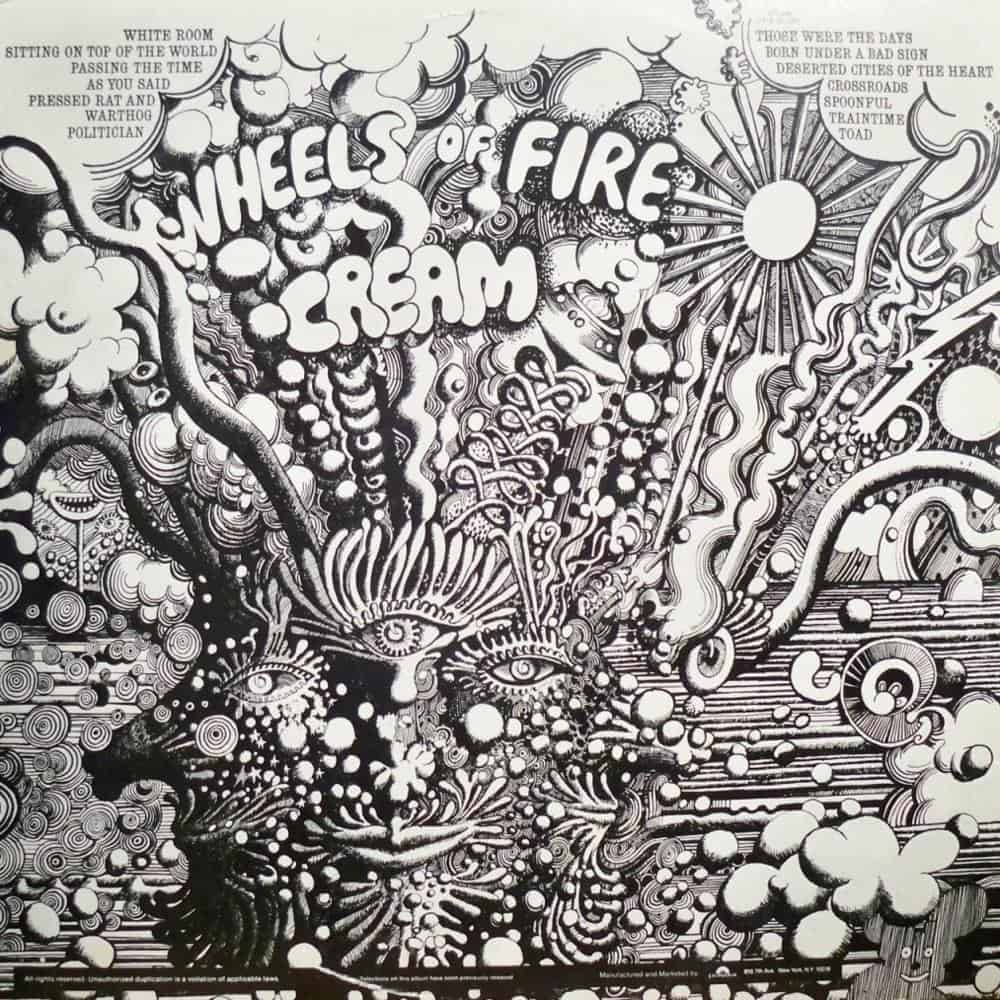 Wheels of Fire is the third album by the British rock band Cream. It was released in the UK on 9 August 1968.
It reached number three in the United Kingdom and number one in the United States, Canada and Australia, becoming the world's first platinum-selling double album. In May 2012, Rolling Stone magazine ranked it at number 205 on its list of the 500 greatest albums of all time and it was voted number 757 in the third edition of Colin Larkin's All Time Top 1000 Albums (2000).
Tracklist
In The Studio 1. White Room
2. Sitting On Top Of The World
3. Passing The Time
4. As You Said
5. Pressed Rat And Warthog
6. Politician
7. Those Were The Days
8. Born Under A Bad Sign
9. Deserted Cities Of The Heart
Live at the Fillmore 1. Crossroads
2. Spoonful
3. Traintime
4. Toad
Style: Blues Rock, Classic Rock, Psychedelic Rock
Format: Vinyl, LP, Album, Reissue, 180 Gram, MPO
Receive this record and others like it when you join our monthly subscription box. We handpick records based on your tastes and our eclectic knowledge.