Free UK delivery for orders over £50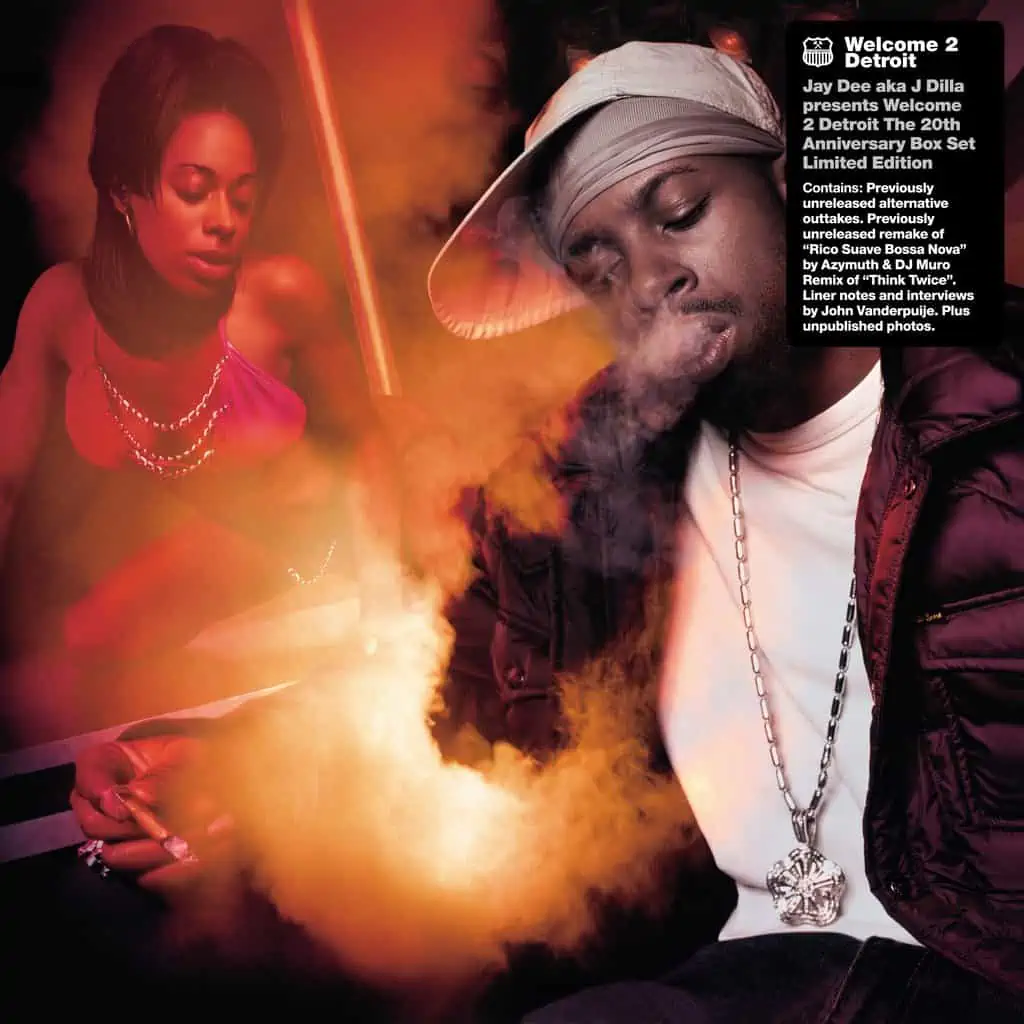 Welcome 2 Detroit (20th Anniversary Edition)
There are an awful lot of great records in the J Dilla's catalogue, but few can match the consistent quality and coherent construction of Welcome 2 Detroit, his 2001 breakthrough album. Designed as a love letter to his home city with a sample palette and blend of styles to match, it saw the late producer and a string of then largely unknown local MCs showcase their vocal talents over some of his best ever beats. This lusciously expansive 20th anniversary box set does a brilliant job in expanding on the original album, with the 12 included "45s" pairing vocal mixes with instrumentals, unreleased cuts and occasional remixes. The included hardback book is brilliant, too, and packed with first-hand accounts of the creation of a now iconic LP.
Tracklist
1. Y'all Ain't Ready
2. Think Twice (Faded)
3. Y'all Ain't Ready (Instrumental)
4. Think Twice (Instrumental)
5. The Clapper Feat. Blu
6. Shake It Down (Faded)
7. The Clapper (Instrumental)
8. Shake It Down (Instrumental)
9. Come Get It Feat. Elzhi
10. Come Get It (Instrumental)
11. Pause Feat. Frank-N-Dank
12. B.B.E. (Big Booty Express)
13. Pause (Instrumental)
14. B.B.E. (Big Booty Express) (Instrumental)
15. Beej-N-Dem Pt. 2 Feat. Beej
16. Beej-N-Dem Pt. 2 (Instrumental)
17. Brazilian Groove
18. It's Like That (Edit) Feat. Hodge Podge, Lacks
19. Brazilian Groove EWF (Instrumental)
20. It's Like That (Instrumental)
21. Give It Up
22. Give It Up (Instrumental)
23. Rico Suave Bossa Nova
24. Rico Suave Bossa Nova (Vinyl Edit) — by Azymuth
25. Feat. Phat Kat
26. Feat. Phat Kat (Instrumental)
27. African Rhythms
28. One
29. African Rhythms (Instrumental)
30. One (Instrumental)
31. It's Like That (Alternate Version)
32. Beej-N-Dem (OG)
33. African Rythms (No Drums)
34. EWF (No Drums, No Vocal)
35. Give It Up (Acapella)
36. Think Twice (DJ Muro KG Mix)
37. Think Twice (DJ Muro's Mix Instrumental)
Catalogue No.: BBEBG001SLP
Genre: Hip Hop, Jazz, Latin, Funk / Soul
Format: Vinyl, 7", 45 RPM, Album, Reissue, Box Set, Limited Edition
Receive this record and others like it when you join our monthly subscription box. We handpick records based on your tastes and our eclectic knowledge.