Free UK delivery for orders over £50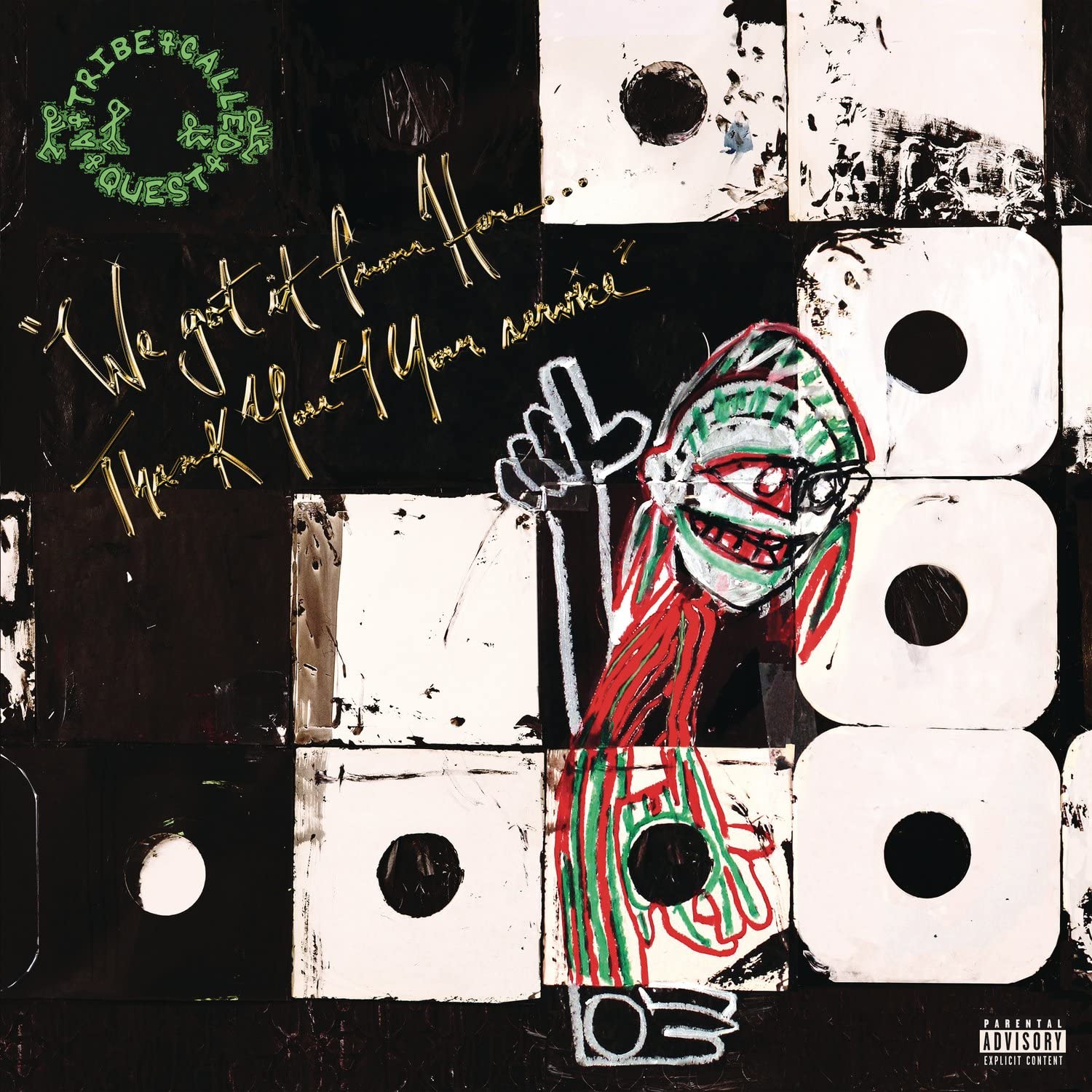 We Got It From Here... Thank You 4 Your Service
The sixth and final studio album from the iconic Hip Hop group, A Tribe Called Quest (ATCQ). Released in 2016 following the death of group member Phife Dawg, it became ATCQ's second album to top the Billboard 200 chart and received a Metacritic of 91 (out of 100).
Upon its release, ATCQ member Q-Tip described the album making process like being "kids again", after many years of conflict and disagreement with co-member, Phife. The albums topics touch on a number of social issues including racism and the political landscape around the time of the albums release.
The albums title was chosen by Phife Dawg before his passing. Q-Tip went on to say in an interview that the group had no idea what the album title meant, but went with it, because it was one that Phife had liked.
If you've not seen the groups documentary "Beats, Rhymes & Life: The Travels of A Tribe Called Quest" released in 2011, we highly recommend you take some time out to give it a watch!
Tracklist
1. The Space Program
2. We The People....
3. Whateva Will Be
4. Solid Wall of Sound
5. Dis Generation
6. Kids...
7. Melatonin
8. Enough!!
9. Mobius
10. Black Spasmodic
11. The Killing Season
12. Lost Somebody
13. Movin Backwards
14. Conrad Tokyo
15. Ego
16. The Donald
Catalogue No.: 88985377871
Receive this record and others like it when you join our monthly subscription box. We handpick records based on your tastes and our eclectic knowledge.