Free UK delivery for orders over £50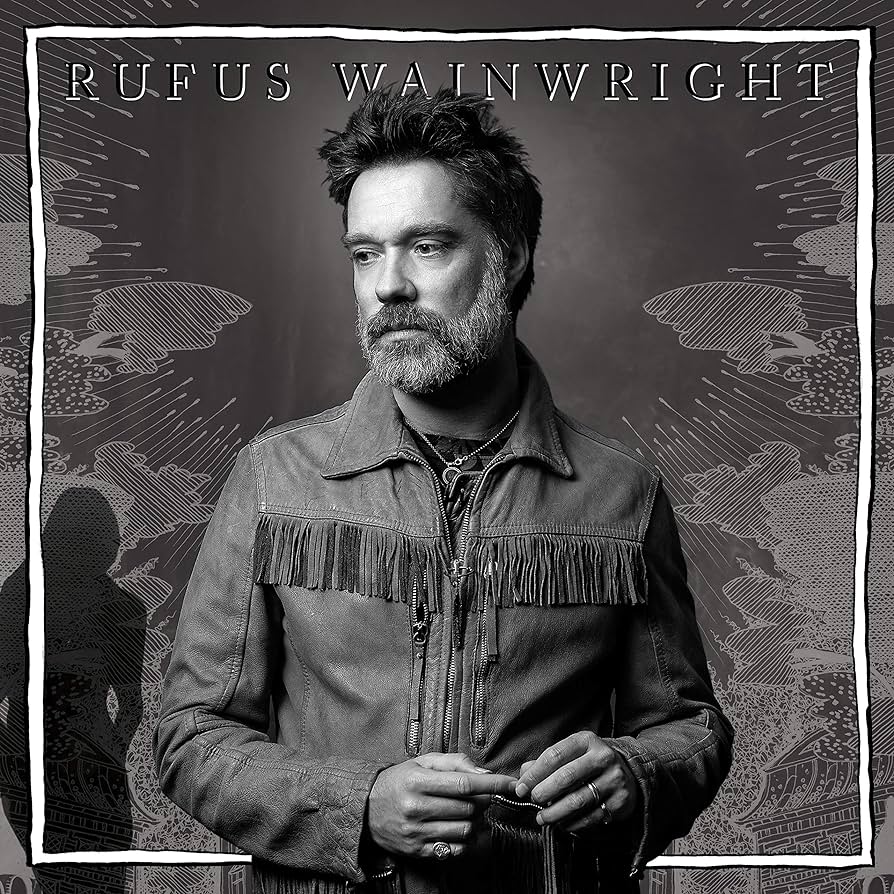 Rufus Wainwright, the celebrated artist, unveiled his ninth studio album, "Unfollow the Rules", to the world on July 10, 2020. This marked his first original material album since the release of "Out of the Game" in 2012 and his debut under the BMG label.
The album, brought to life with the production prowess of Mitchell Froom, features collaborative efforts from notable musicians such as Matt Chamberlain, Jim Keltner, and Blake Mills.
The journey of this album commenced with the lead single, "Trouble in Paradise," which made its entrance in October 2019. Following suit, "Damsel in Distress," "Peaceful Afternoon," and "Alone Time" were sequentially released in February, March, and April 2020, respectively.
Originally scheduled for release on April 24, 2020, the album's unveiling was postponed to July 24 due to the disruptions caused by the ongoing global coronavirus pandemic.
At the 62nd Annual Grammy Awards, "Unfollow the Rules" received recognition by earning a nomination for the prestigious Grammy Award for Best Traditional Pop Vocal Album.
Following the release of his album "Out of the Game" in 2012, Rufus Wainwright embarked on diverse musical endeavours. These included "Take All My Loves: 9 Shakespeare Sonnets" (2016), a project featuring adaptations of Shakespeare's sonnets, and his second opera, "Hadrian" (2018).
In June 2018, The Guardian reported that Wainwright was engrossed in recording a new album in Los Angeles, with acclaimed producer Mitchell Froom. Wainwright's motivation for this album was expressed vividly: "They are songs that bubbled up during my years doing operas, and getting frustrated with directors and conductors and opera houses. So I've been going into a room and singing them all to fuck off."
The recording journey with Froom extended into late 2018 and early 2019. In January 2019, Billboard announced that Wainwright had nearly completed the album, which was in the final mixing stages.
Wainwright not only revealed the Los Angeles recording sessions with Froom but also disclosed the involvement of talented drummers Matt Chamberlain and Jim Keltner, along with guitarist Blake Mills. The album's potential title, "Unfollow the Rules", was mentioned, which intriguingly stemmed from a phrase used by his daughter. He hinted at a 2020 release and provided a glimpse into the album's thematic depth:
"It's a deepening on many levels. Being a dad and being married and being over 45, those are some heavy-duty situations here. I have some funny numbers; I maintain the Wainwright sense of humor, which is a familial trait. But most of it sort of dwells within the eternal feelings that I like to engender in my material, where it can be sung by anyone at any time."
Adding to the excitement, in October 2019, Wainwright signed a global recordings agreement with BMG for the release of this studio album. The album was described as a "return to form" and hailed as Wainwright's most accessible work to date. It was deemed as the "bookend" to his eponymous debut album released in 1998. The single "Trouble in Paradise" released in October further fueled anticipation and speculation about the impending album launch in 2020.
Tracklist
Act I
A1 Trouble In Paradise
A2 Damsel In Distress
A3 Unfollow The Rules
A4 You Ain't Big
Act II
B1 Romantical Man
B2 Peaceful Afternoon
B3 Only The People That Love
B4 This One's For The Ladies (That Lunge!)
Act III
C1 My Little You
C2 Early Morning Madness
C3 Hatred
C4 Alone Time
Catalogue No.: 4050538512632
Format: Vinyl, LP, undefined
Receive this record and others like it when you join our monthly subscription box. We handpick records based on your tastes and our eclectic knowledge.