Free UK delivery for orders over £50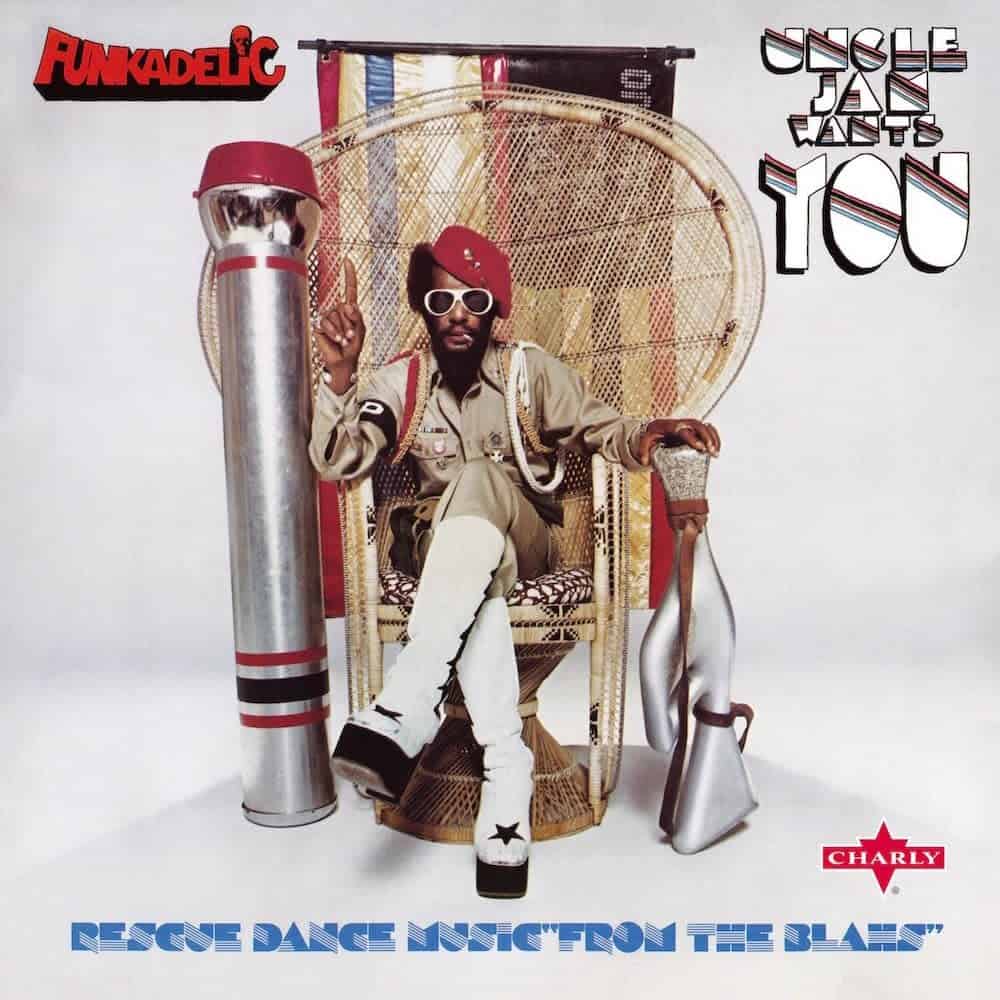 Funkadelic, led by the iconic George Clinton, was a pivotal part of the influential P-Funk movement. Combining rock, psychedelia, and soul, Funkadelic's music transcended genres and gained a global fanbase, solidifying their status as a pioneering force in the evolution of funk.
Uncle Jam Wants You, the band's eleventh studio album released in 1979, had a more militant tone compared to their previous album, One Nation Under A Groove, which envisioned a funk utopia. The album aimed to "rescue dance music from the blahs" and included a 15-minute version of "(Not Just) Knee Deep," which became the band's final hit single, reaching US R&B No.1.
Uncle Jam Wants You had a significant impact on the hip-hop scene, inspiring the legendary Uncle Jamm's Army. Notably, it was the first Funkadelic album since 1972 to not feature cover art by Pedro Bell (although he did contribute to the interior design). The album cover, featuring George Clinton posing in a Huey Newton Black Panthers stance, pays homage to the iconic "Uncle Sam Wants You!" US Army recruitment poster. The package includes in-depth liner notes by John Masouri, making Uncle Jam Wants You a must-have for fans of funk and music history.
Tracklist
1. Freak Of The Week
2. (Not Just) Knee Deep
3. Uncle Jam
4. Field Maneuvers
5. Holly Wants To Go To California
6. Foot Soldiers (Star-Spangled Funky)
Format: Vinyl, LP, Album, Reissue, Remastered, Stereo, 180g
Receive this record and others like it when you join our monthly subscription box. We handpick records based on your tastes and our eclectic knowledge.