Free UK delivery for orders over £50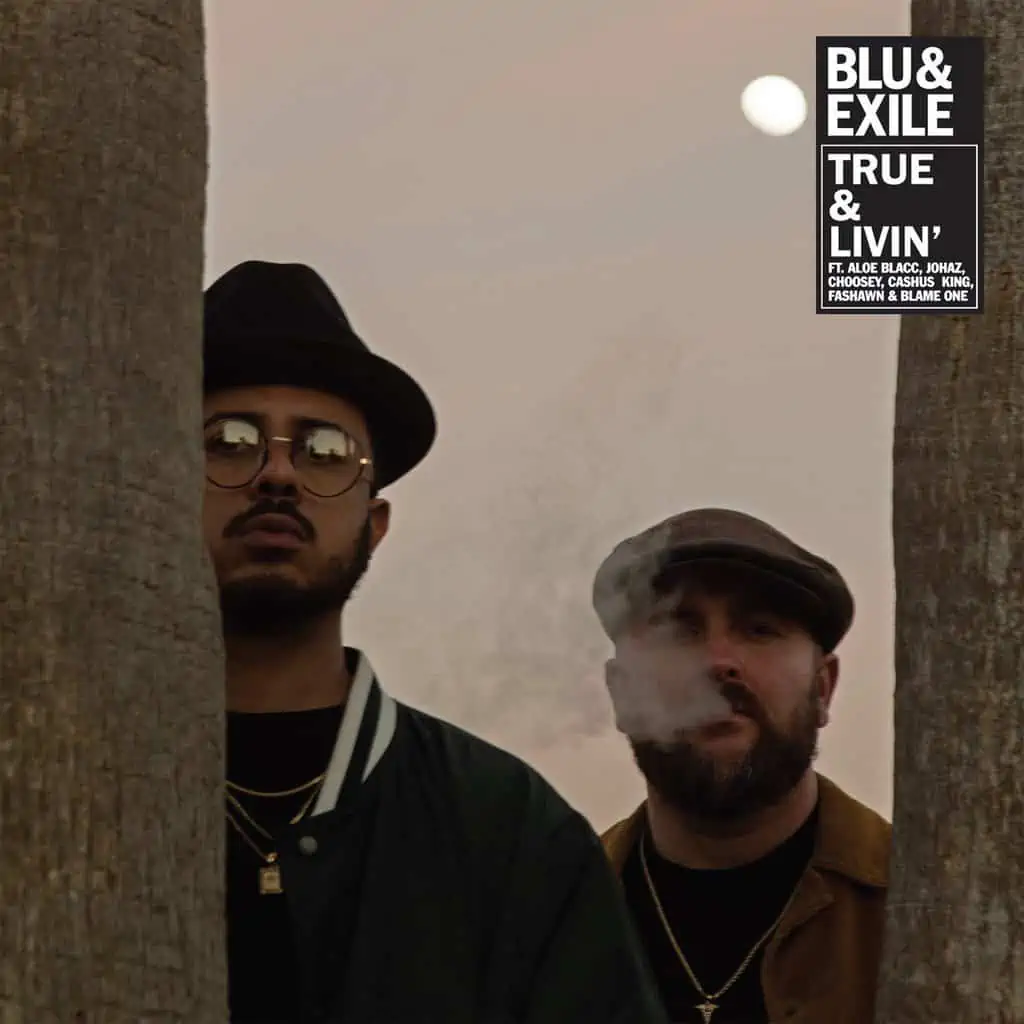 After 2017's 10 year anniversary tour of 'Below The Heavens' and a b-sides/rarities release in 'In The Beginning', many wondered whether or not Blu & Exile would ever reunite for a proper new release or if that year was as much a curtain call as it was a celebration. Putting those questions to rest, Dirty Science Records is proud to announce the True & Livin' EP – as Blu & Exile's undeniable chemistry is yet again put on display.
"True and Livin' feels like a spiritual call to all that have honour and truth in their being. It sees how present day and beyond is always trying to calculate or monetise what comes from God or what comes from an artist's spirit, but it also recognises the truth that is inside of Blu and Exile's music and brags about it, even in a humble way somehow. This might be the first hip hop braggadocio song that invites us all to feel the same about themselves as long as they connect to the spirit and truth that is inside this song and inside us all." Exile says about the EP's title track.
Positivity and strength remain a theme on this EP, in 'Spread Sunshine' and the stand out posse cut featuring most of the Dirty Science crew in Choosey, Johaz, Cashus King, Aloe Blacc, Fashawn & Blame One on 'Power To The People'. Blu adds, "Power To The People is a call to the people, a call for the people to unite. Unification is power, power in numbers.
Tracklist
1. True & Livin'
2. Spread Sunshine
3. Power To The People
4. True & Livin' Instrumental
5. Spread Sunshine Instrumental
6. Power To The People Instrumental
Style: Boom Bap, Conscious, Jazzy Hip-Hop
Format: Vinyl, 12", 33 ⅓ RPM, EP, undefined
Receive this record and others like it when you join our monthly subscription box. We handpick records based on your tastes and our eclectic knowledge.