Free UK delivery for orders over £50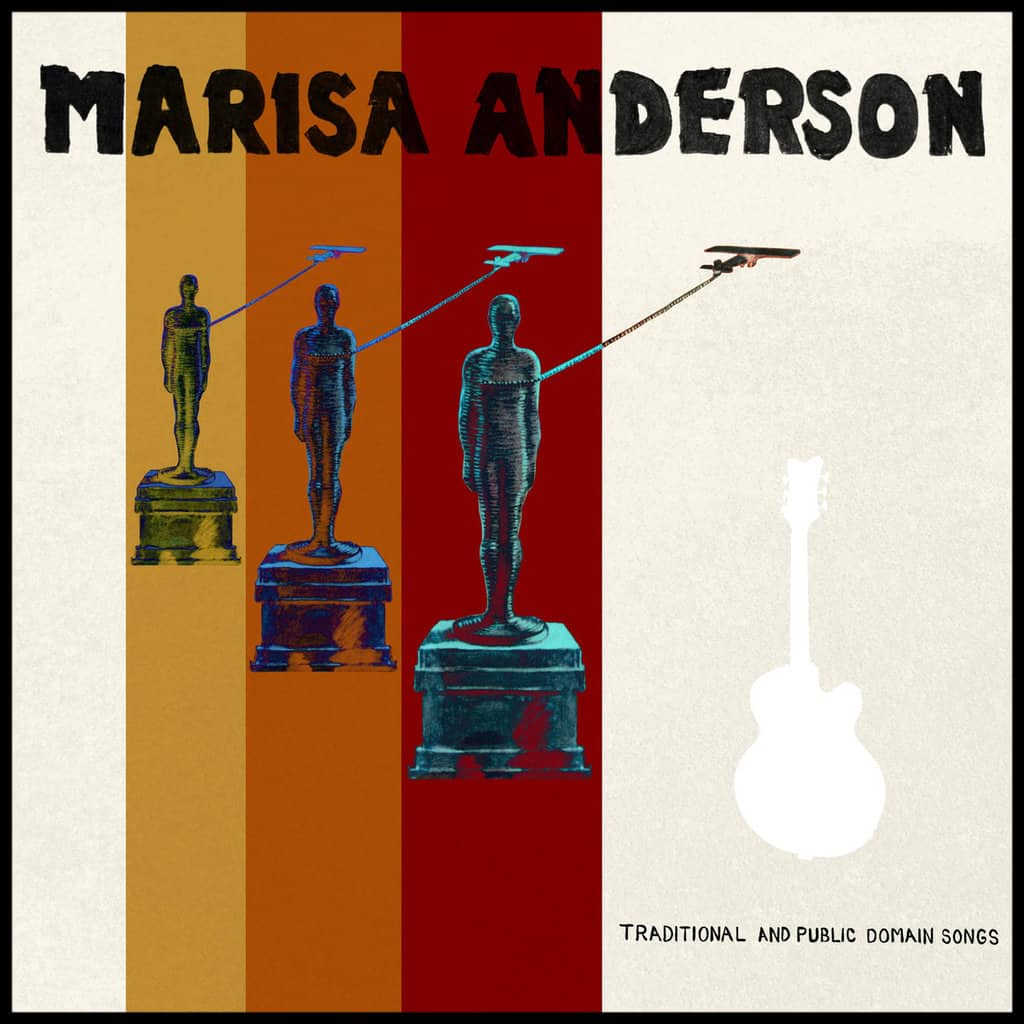 Traditional and Public Domain Songs
"Traditional and Public Domain Songs" by Marisa Anderson is a captivating journey through the rich tapestry of American roots music. Released in [Year], the album showcases Marisa Anderson's remarkable talent as a guitarist and her deep connection to the traditional sounds that have shaped the American musical landscape.
Hailing from Portland, Oregon, Marisa Anderson has garnered acclaim for her unique approach to the guitar, blending elements of folk, blues, and Americana. "Traditional and Public Domain Songs" serves as a testament to her reverence for the past and her ability to reimagine classic melodies.
The album is a collection of timeless folk and traditional tunes, imbued with Anderson's distinctive touch. With songs like the haunting rendition of "Keep Your Lamps Trimmed and Burning," she masterfully pays homage to the essence while infusing them with her own soulful interpretation.
Critics have praised Anderson's ability to capture the spirit of American roots music. No Depression commended her as a "virtuoso acoustic guitarist who merges diverse influences" and "weaves a common thread."
"Traditional and Public Domain Songs" is a showcase of Anderson's mastery of her instrument. Her precise fingerstyle technique and ability to evoke emotion through each note highlight her deep connection to the material.
The album's production quality brings out the warmth and authenticity of Anderson's playing. Tracks like "Farewell Angelina" resonate with a timeless quality, inviting listeners to embrace the rich history of these songs.
"Traditional and Public Domain Songs" is a remarkable testament to Marisa Anderson's musical prowess. Through her unique interpretations of traditional tunes, she not only pays homage to the past but also breathes new life into these melodies, ensuring that they continue to resonate with audiences across generations.
With "Traditional and Public Domain Songs," Marisa Anderson pays homage to the folk and roots traditions that have shaped American music. The album's masterful guitar work, soulful interpretations, and authentic production create a captivating sonic experience that celebrates the enduring power of these timeless tunes.
Tracklist
A1 Bread And Roses
A2 Keep Your Lamps Trimmed And Burning
A3 Just A Closer Walk With Thee
A4 Pretty Polly
A5 Will The Circle Be Unbroken
A6 Hard Times Come Again No More
B1 Amazing Grace
B2 The Battle Hymn Of The Republic
B3 Bella Ciao
B4 Uncloudy Day
B5 Farther Along
B6 Johnny I Hardly Knew You
B7 Were You There When They Crucified My Lord
B8 When The Roll Is Called Up Yonder
Genre: Blues, Folk, World, Country
Label: Mississippi Records
Format: Vinyl, LP, Reissue, Stereo, undefined
Receive this record and others like it when you join our monthly subscription box. We handpick records based on your tastes and our eclectic knowledge.