Free UK delivery for orders over £50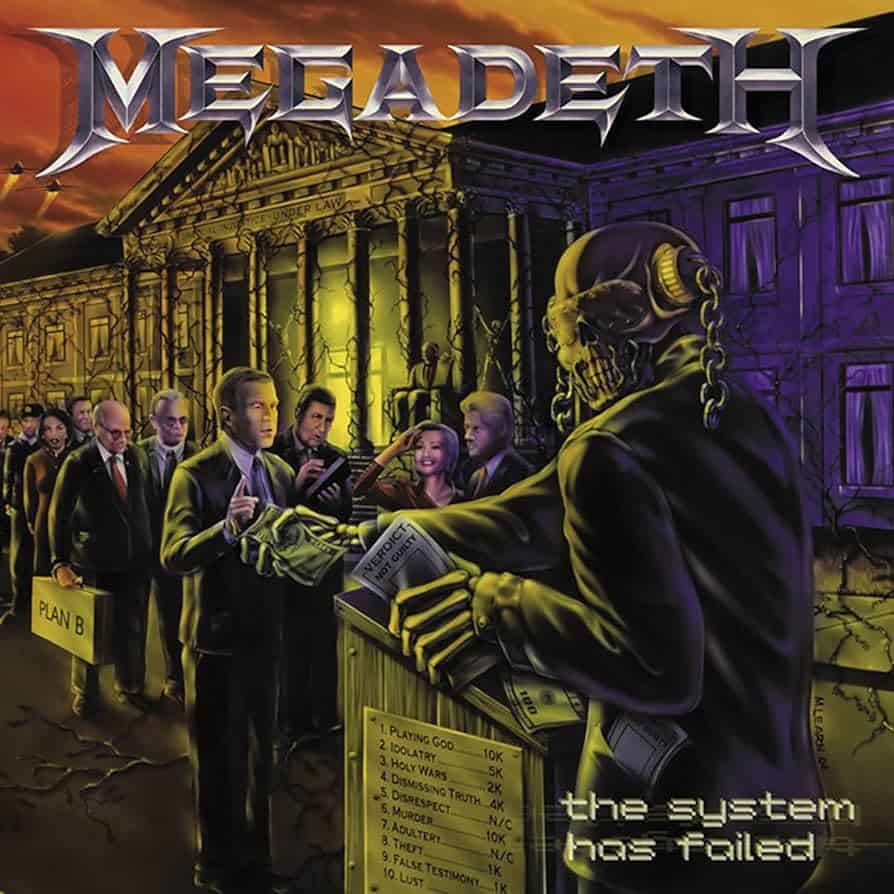 "The System Has Failed" is the tenth studio album by the American thrash metal powerhouse, Megadeth. This blazing record hit the shelves on 14 September 2004, marking the band's second and final studio release under the Sanctuary Records banner. What makes this album particularly noteworthy is that it emerged as the triumphant return of Dave Mustaine, who had recovered from a debilitating arm injury he suffered in 2002.
However, it's also significant for being the first of four Megadeth studio albums to exclude the original bassist and co-founder, David Ellefson. Instead, the album welcomed the return of former Megadeth member Chris Poland on the guitar. Poland, known for his earlier contributions to "Killing Is My Business… and Business Is Good!" (1985) and "Peace Sells… but Who's Buying?" (1986), graced this record with his guitar prowess.
Session musicians Vinnie Colaiuta handled the drums, while Jimmie Lee Sloas took charge of the bass duties. The combined talents of these musicians added a new dimension to Megadeth's sound.
"The System Has Failed" garnered widespread acclaim from critics, and it burst onto the scene, debuting at an impressive number 18 on the Billboard 200 chart. This album was perceived as a much-anticipated return to the band's thrash metal roots, following a string of more commercially oriented releases throughout the 1990s.
The album spawned several singles, including "Die Dead Enough" and "Of Mice and Men" in 2004, as well as "The Scorpion" in 2005. Notably, the track "Back in the Day" found its way into the animated realm when it featured in the Duck Dodgers episode titled "In Space, No One Can Hear You Rock" in 2005. The episode presented an animated version of the band, performing this very song.
Tracklist
A1 Blackmail The Universe
A2 Die Dead Enough
A3 Kick The Chair
A4 The Scorpion
A5 Tears In A Vial
B1 I Know Jack
B2 Back In The Day
B3 Something That I'm Not
B4 Truth Be Told
B5 Of Mice And Men
B6 Shadow Of Deth
B7 My Kingdom
Catalogue No.: 4050538374049
Style: Hard Rock, Speed Metal, Thrash
Format: Vinyl, LP, Album, Reissue, Remastered, 180 Gram
Receive this record and others like it when you join our monthly subscription box. We handpick records based on your tastes and our eclectic knowledge.