Free UK delivery for orders over £50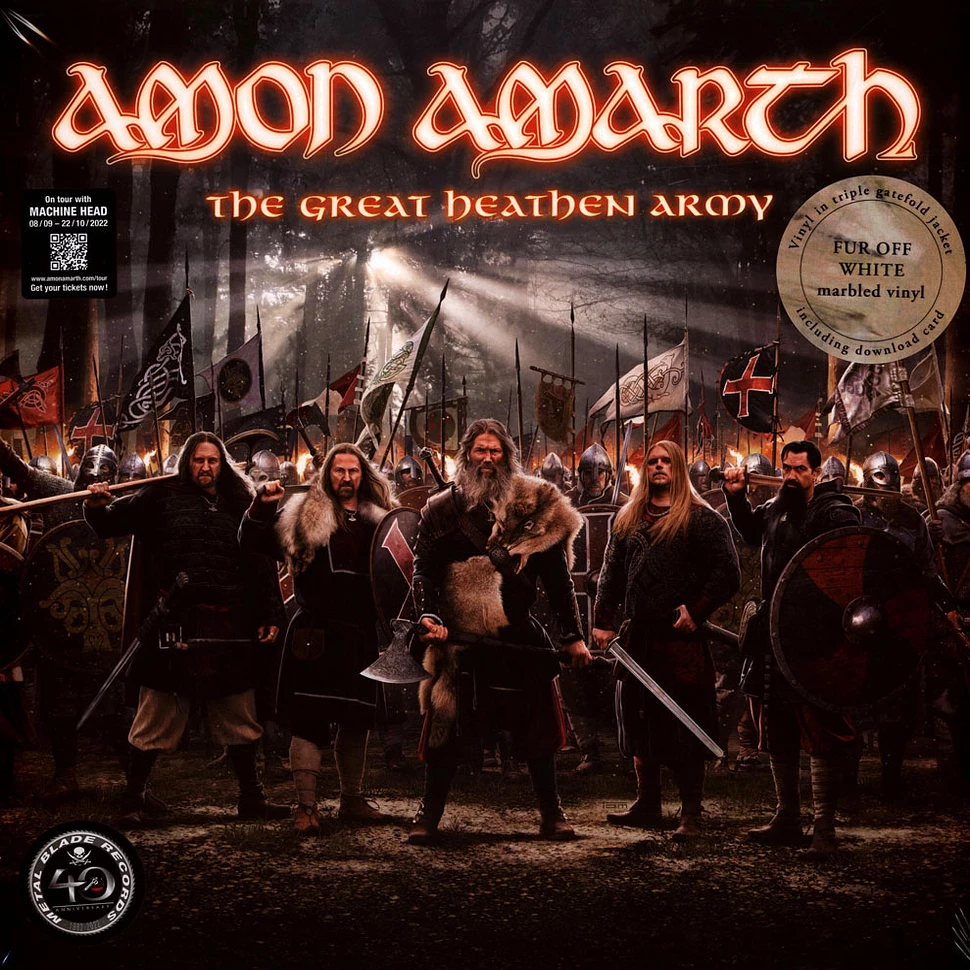 The Great Heathen Army (White [Fur Off] Marbled Vinyl)
The Great Heathen Army is the twelfth studio album by Swedish melodic death metal band Amon Amarth. It was released on 5 August 2022, through Metal Blade Records and Sony Music.
The album has received positive reviews from critics, with many praising the band's return to their melodic death metal roots. Dan Slessor of Kerrang! described the album as "a step back towards their melodic death metal origins, and it is definitely to their betterment, delivering perhaps the strongest collection since 2008's Twilight of the Thunder God".
Blabbermouth.net portrayed the album as "Both an unapologetic, festival-ready dose of new, gleaming, Viking-populated anthems, and one of the darkest and most brutal albums they have yet made".
The album has also been a commercial success, reaching number 1 on the Swedish Albums Chart and number 2 on the Finnish Albums Chart.
Tracklist
A1 Get In The Ring
A2 The Great Heathen Army
A3 Heidrun
A4 Oden Owns You All
A5 Find A Way Or Make One
B1 Dawn Of Norsemen
B2 Saxons And Vikings
B3 Skagul Rides With Me
B4 The Serpent's Trail
Style: Melodic Death Metal, Viking Metal
Label: Metal Blade Records
Format: Vinyl, LP, Album, Limited Edition, Stereo, White [Fur Off] Marbled
Receive this record and others like it when you join our monthly subscription box. We handpick records based on your tastes and our eclectic knowledge.