Free UK delivery for orders over £50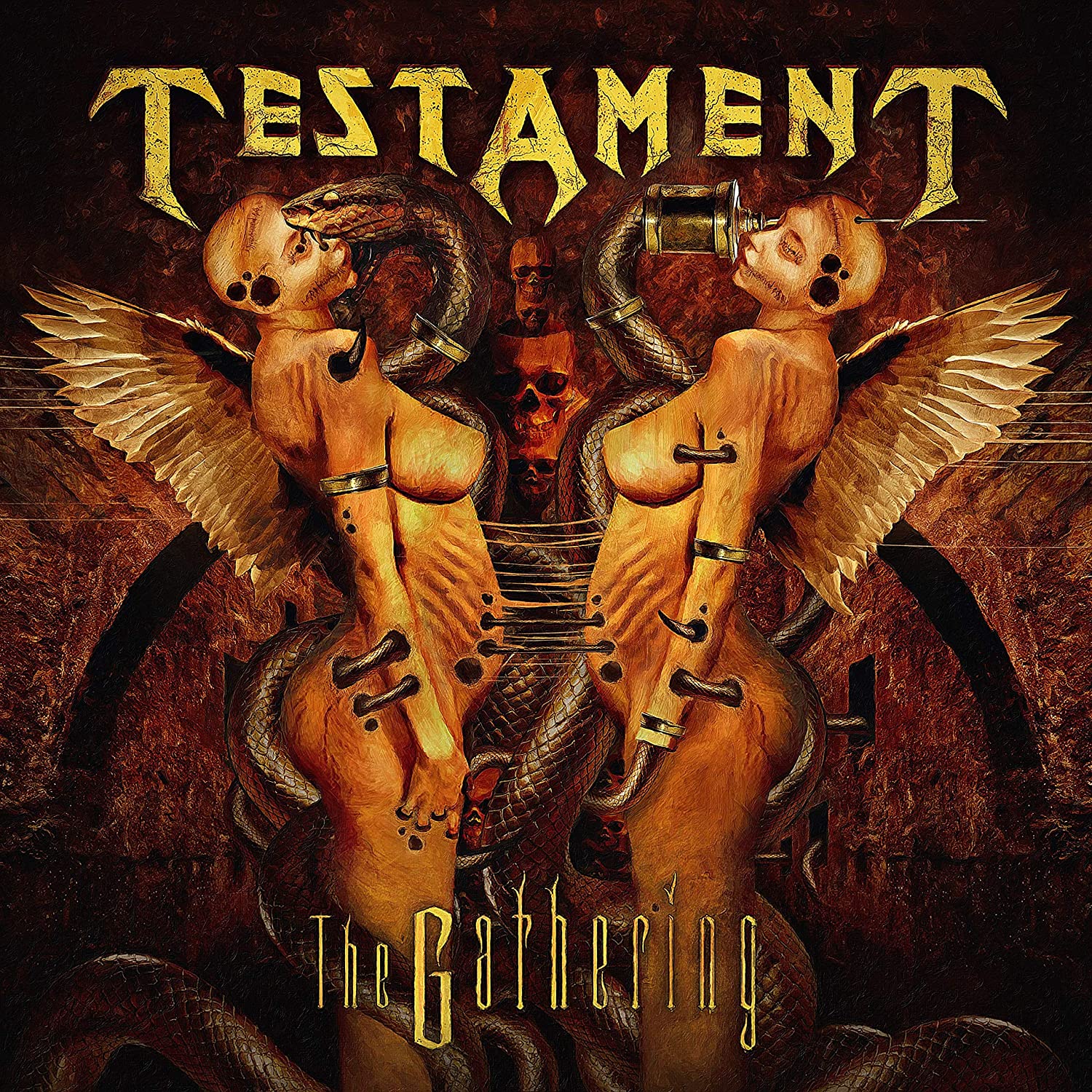 The Gathering, the Testament's eight studio album, is a continuation of their transition into death metal which began on their previous album Demonic and has been seen as a return-to-form for the band.
Released in June 1999, it was the bands first release on Spitfire Records and was co-produced by band members Chuck Billy and Eric Peterson, and was the first album to feature new musicians Steve DiGiorgio (bass) and Dave Lombardo (drums). After release, frontman Chuck Billy was diagnosed with cancer resulting in Testament not releasing another fresh studio album until 2008.
The Gathering features eleven songs, including "D.N.R. (Do Not Resuscitate)", "Riding the Snake", and "Legions of the Dead", which drew critical and fan acclaim, while the album cover art was created by Dave McKean who also did the cover art for two of their prior albums, Demonic and Low.
Tracklist
1. D.N.R. (Do Not Resuscitate)
2. Down For Life
3. Eyes Of Wrath
4. True Believer
5. 3 Days In Darkness
6. Legions Of The Dead
7. Careful What You Wish For
8. Riding The Snake
9. Allegiance
10. Sewn Shut Eyes
11. Fall Of Sipledome
Catalogue No.: 0727361422714
Receive this record and others like it when you join our monthly subscription box. We handpick records based on your tastes and our eclectic knowledge.