Free UK delivery for orders over £50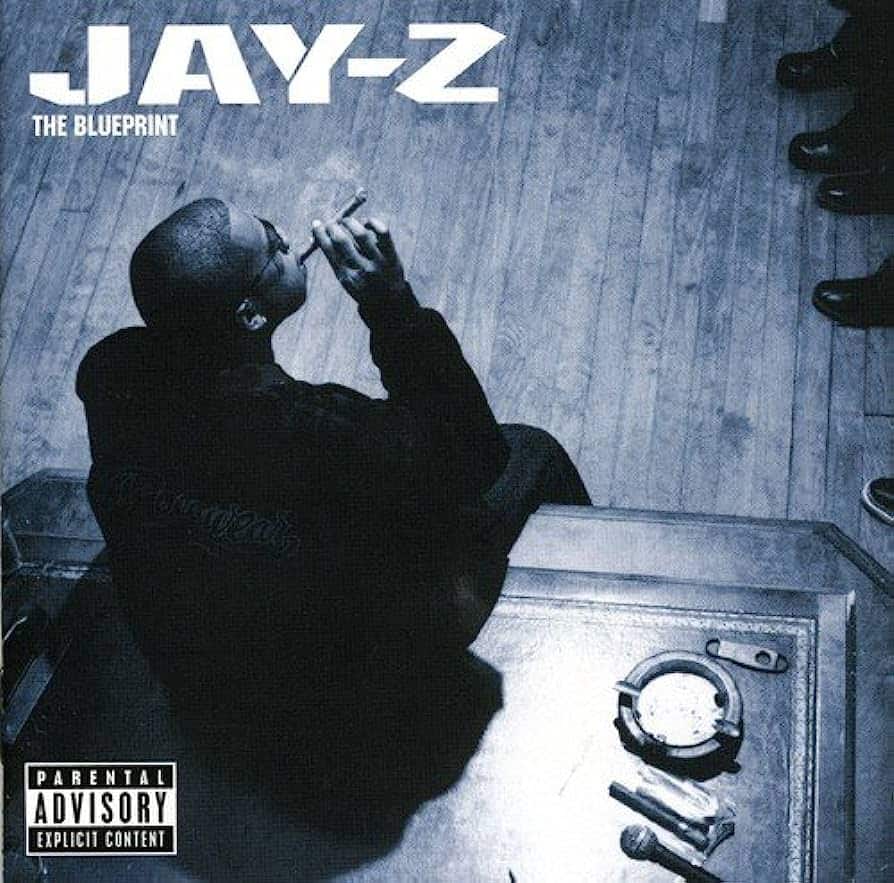 "The Blueprint," Jay-Z's acclaimed fourth studio album, made its debut in 2001. Produced by a diverse group of talents, including Kanye West, Timbaland, and Just Blaze, this album has earned its place among the greatest in hip hop history. Fusing classic hip hop beats, soulful samples, and Jay-Z's razor-sharp wit and clever wordplay, "The Blueprint" is a true masterpiece.
Opening with the timeless track "The Blueprint," Jay-Z's signature flow combined with a booming bassline sets the tone for the album's dynamic sound, effortlessly blending classic hip hop with modern production.
Among the album's many highlights are "Izzo (Hova)," "Jigga What, Jigga Who," and "Heart of the City (Ain't No Love)." Each of these well-crafted hip hop songs captivates listeners with catchy hooks and unforgettable lyrics.
"The Blueprint" promises an unforgettable experience for hip hop enthusiasts. With its expertly curated collection of songs, the album beautifully showcases Jay-Z's exceptional musical talent and his innate ability to create classic hip hop tracks.
Tracklist
A1 The Ruler's Back
A2 Takeover
A3 Izzo (H.O.V.A.)
A4 Girls, Girls, Girls
B1 Jigga That Nigga
B2 U Don't Know
B3 Hola' Hovito
B4 Heart Of The City (Ain't No Love)
C1 Never Change
C2 Song Cry
C3 All I Need
C4 Renegade - feat Eminem
D1 Blueprint (Momma Loves Me)
D2 Breathe Easy (Lyrical Exercise)
D3 Girls, Girls, Girls (Part 2)
Label: Roc-A-Fella Records
Format: Vinyl, LP, Album, Reissue, Repress, Gatefold
Receive this record and others like it when you join our monthly subscription box. We handpick records based on your tastes and our eclectic knowledge.