Free UK delivery for orders over £50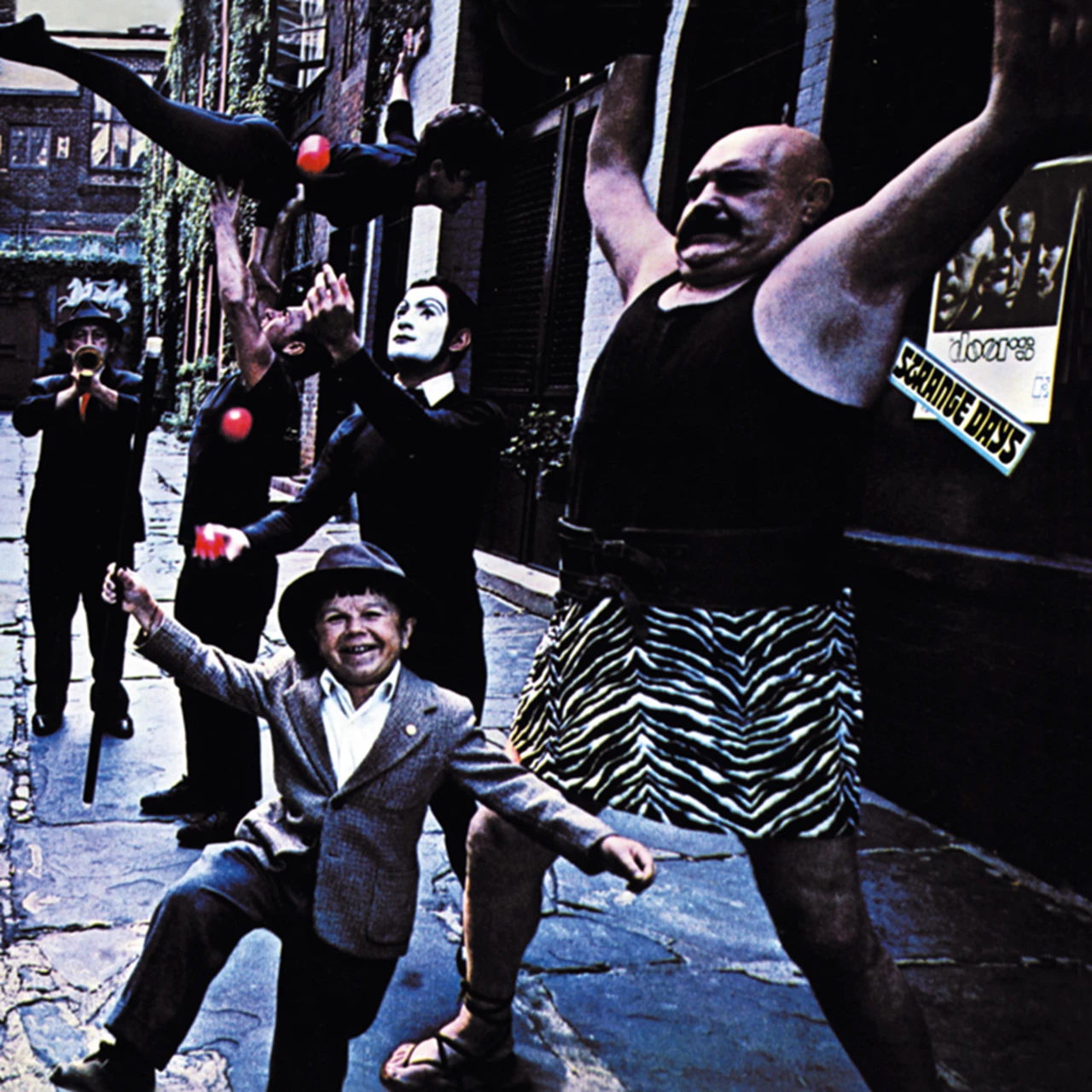 "Strange Days" by The Doors, released in 1967, stands as a hallmark of psychedelic rock and showcases the band's profound musical innovation. The second studio album by the iconic American rock band led by Jim Morrison, "Strange Days" delves into a mesmerising blend of rock, blues, and poetic lyricism.
The Doors, hailing from Los Angeles, gained rapid recognition for their eponymous debut album. "Strange Days" builds upon their distinctive sound, with Morrison's enigmatic vocals and Ray Manzarek's evocative keyboard playing as defining elements.
The album navigates through a range of emotions and themes, from introspection to societal critique. Tracks like "People Are Strange" and "Love Me Two Times" captivate with their captivating melodies and Morrison's emotive vocals.
Critics praised the album's unique fusion of rock and poetry. Rolling Stone commended Morrison's "captivating voice and dark poetry," while AllMusic acknowledged the album as "a feast of garage rock and blues."
"Strange Days" incorporates a mix of experimental elements. The title track's eerie soundscapes and Morrison's enigmatic lyrics embody the album's psychedelic ethos, while "Moonlight Drive" offers an introspective exploration.
The album's innovative production techniques, including tape manipulation, contribute to its distinct sound. Tracks like "Horse Latitudes" experiment with unconventional sonic textures, adding to the album's allure.
"Strange Days" solidifies The Doors' position as pioneers of psychedelic rock. The album's emotive range, poetic lyricism, and unique production methods showcase the band's groundbreaking approach to music.
With "Strange Days," The Doors cement their status as musical trailblazers. The album's blend of rock, blues, and poetic introspection has left an indelible mark on the rock music landscape. It remains a testament to The Doors' ability to push boundaries and create a transformative listening experience that continues to captivate generations of music enthusiasts.
Tracklist
A1 Strange Days
A2 You're Lost Little Girl
A3 Love Me Two Times
A4 Unhappy Girl
A5 Horse Latitudes
A6 Moonlight Drive
B1 People Are Strange
B2 My Eyes Have Seen You
B3 I Can't See Your Face In My Mind
B4 When The Music's Over
Catalogue No.: 81227986513
Style: Psychedelic Rock, Classic Rock
Format: Vinyl, LP, Album, Reissue, Stereo, 180 Gram
Receive this record and others like it when you join our monthly subscription box. We handpick records based on your tastes and our eclectic knowledge.