Free UK delivery for orders over £50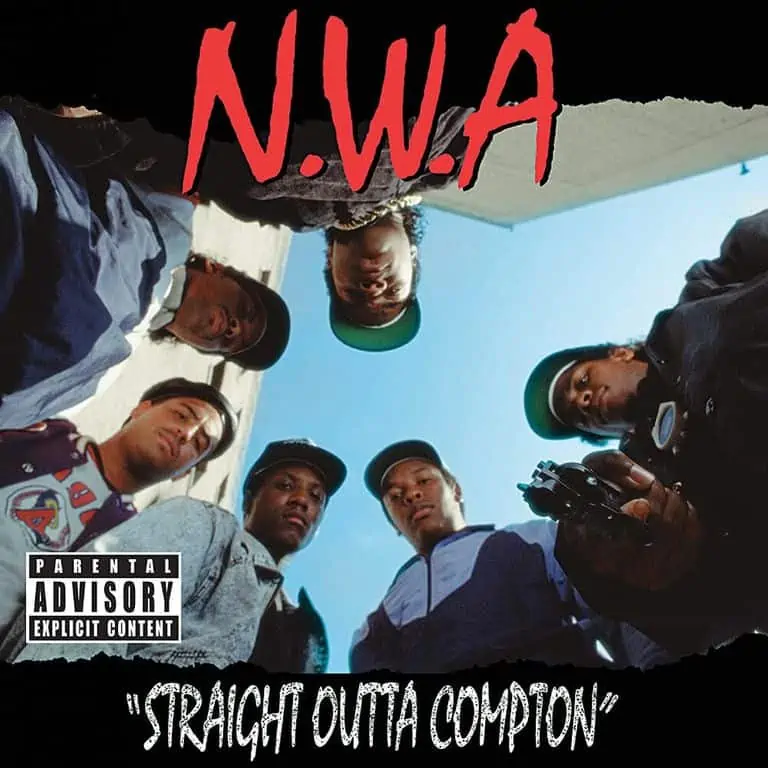 Debut studio album by the legendary American hip hop group, originally released in 1988. Considered one of the most influential albums of all time, it features the tracks 'Straight Outta Compton', 'Gangsta Gangsta', 'Express Yourself' and 'Fuck tha Police'.
Tracklist
1. Straight Outta Compton
2. _ _ _ _ Tha Police (Fill In The Blanks)
3. Gangsta Gangsta
4. If It Ain't Ruff
5. Parental Discretion Iz Advised
6. Express Yourself
7. Compton's N The House (Remix)
8. I Ain't Tha 1
9. Dopeman (Remix)
10. Quiet On Tha Set
Receive this record and others like it when you join our monthly subscription box. We handpick records based on your tastes and our eclectic knowledge.