Free UK delivery for orders over £50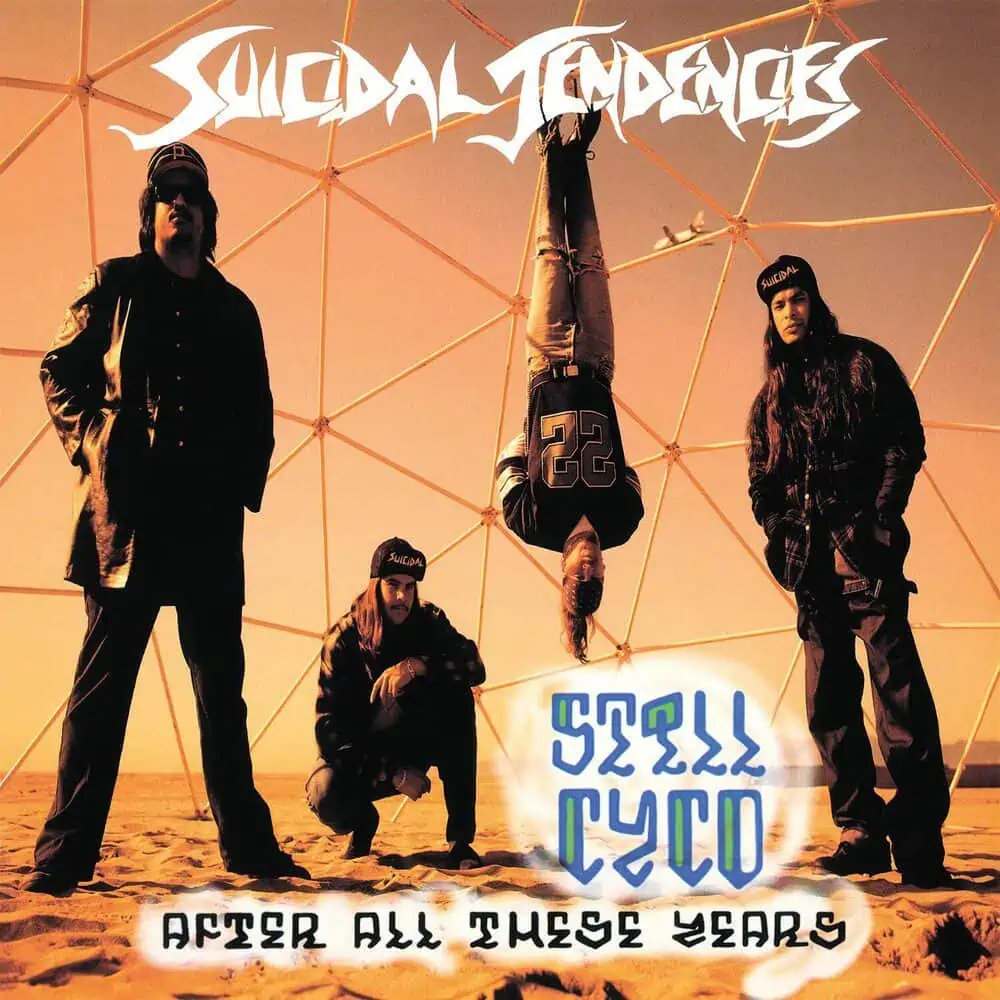 Still Cyco After All These Years
The seventh studio album by crossover thrash band Suicidal Tendencies, released in 1993. Composed of re-recorded songs from the band's 1983 debut, the self-titled "Suicidal Tendencies", re-recordings of "War Inside My Head" and "A Little Each Day" from the band's second album, Join the Army, and "Don't Give Me Your Nothin'" which was previously released as a b-side to "Send Me Your Money".
Mike Muir was upset with Frontier Records, the independent label that released Suicidal Tendencies' debut album, over various royalty and publishing issues. Since Muir did not have the rights to reissue the debut, he instead re-recorded the songs for release through Epic Records.
The album's cover mimicked the original's, with the exception of Muir being the only band member to be hanging upside-down by his feet (possibly a reference to the fact that he was the only original band-member featured on the record).
With the exception of Muir, the lineup that recorded Still Cyco is completely different from the lineup that recorded the original album, therefore making for an obvious difference in sound than the original. The band members on Still Cyco were generally considered more technically proficient than the original band, making for a tighter sound overall. Muir's voice has also changed, as he at this point has a more pure style of singing as opposed to the screaming/ranting style of the original album. Many fans liked this version of the album but thought it was less "genuine", as many of the songs on the album relied on youthful angst better exemplified by the younger band that Suicidal was in 1983 as opposed to 1993.
Tracklist
1. Suicide's An Alternative
2. Two-Sided Politics
3. Subliminal
4. I Shot The Devil
5. Won't Fall In Love Today
6. Institutionalized
7. War Inside My Head
8. Don't Give Me Your Nothin'
9. Memories Of Tomorrow
10. Possessed
11. I Saw Your Mommy
12. Fascist Pig
13. A Little Each Day
14. I Want More
15. Suicidal Failure
Format: Vinyl, LP, Album, Limited Edition, Numbered, Reissue
Receive this record and others like it when you join our monthly subscription box. We handpick records based on your tastes and our eclectic knowledge.