Free UK delivery for orders over £50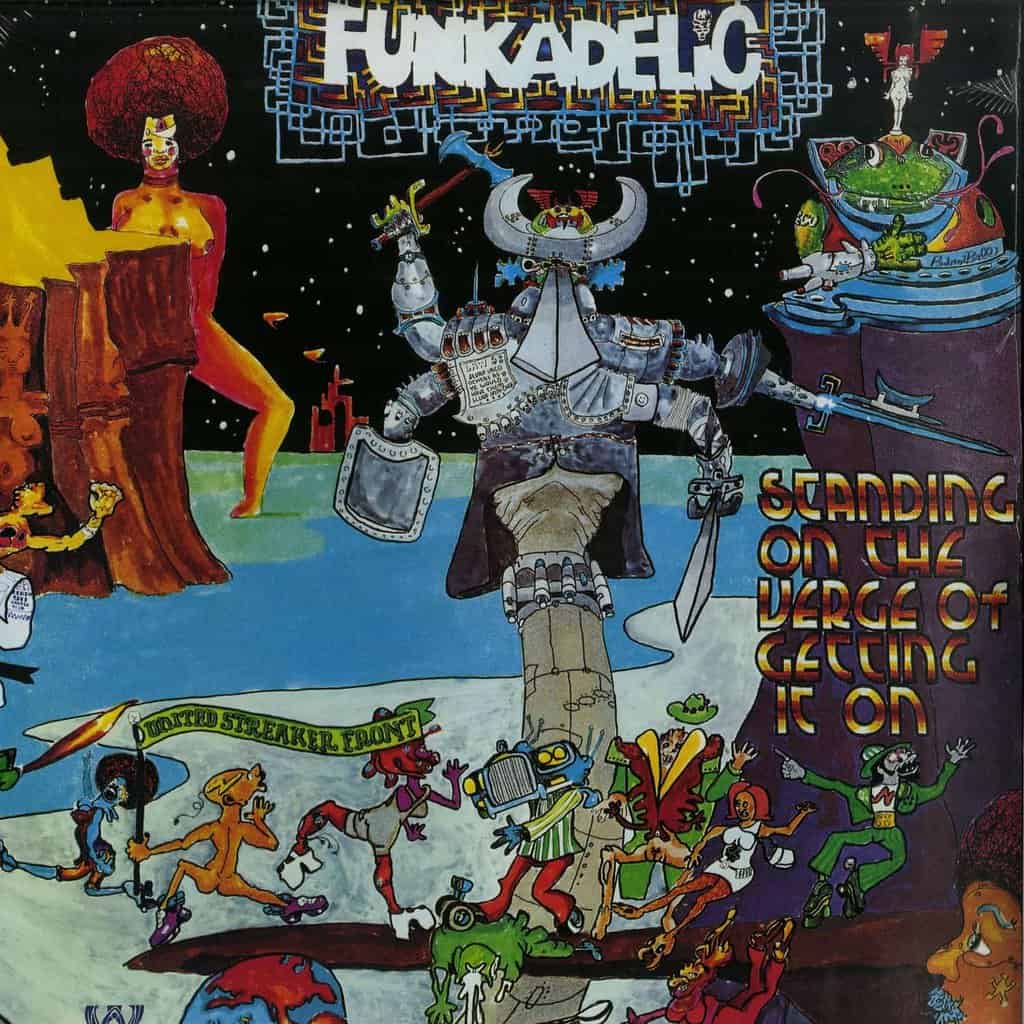 Standing On The Verge Of Getting It On
Funkadelic's album "Standing on the Verge of Getting It" released in 1974 builds on the more cohesive direction established on their previous album "Cosmic Slop." However, "Standing" is a superior and more robust album, arguably their most cohesive work since the classic "Maggot Brain." Despite members of the band juggling commercial obligations in Parliament at the time, Funkadelic remains committed to wildly experimental, rock-infused music.

The album kicks off with a whimsical poem read by two band members, whose voices are sped up to sound like the Chipmunks. This flows seamlessly into the intense funk-rock of "Red Hot Mama" and the fiercely impassioned rocker "Alice in My Fantasies." The mood eases momentarily for the soulful "I'll Stay" and the playful pop of "Sexy Ways."

The album features jazzy interludes in "Jimmy's Got a Little Bit of Bitch in Him" and meditative instrumentals in "Good Thoughts, Bad Thoughts." However, the standout track is the title track, a frenzied, exuberant jam that ranks among P-Funk's finest moments. Eddie Hazel's return electrifies George Clinton's funky, rocky cuts on this fast and furious Funkadelic classic.
Tracklist
1. Red Hot Momma
2. Alice In My Fantasies
3. I'll Stay
4. Sexy Ways
5. Standing On The Verge Of Getting It On
6. Jimmy's Got A Little Bit Of Bitch In Him
7. Good Thoughts, Bad Thoughts
Style: P.Funk, Psychedelic Rock
Format: Vinyl, LP, Album, Reissue, undefined
Receive this record and others like it when you join our monthly subscription box. We handpick records based on your tastes and our eclectic knowledge.