Free UK delivery for orders over £50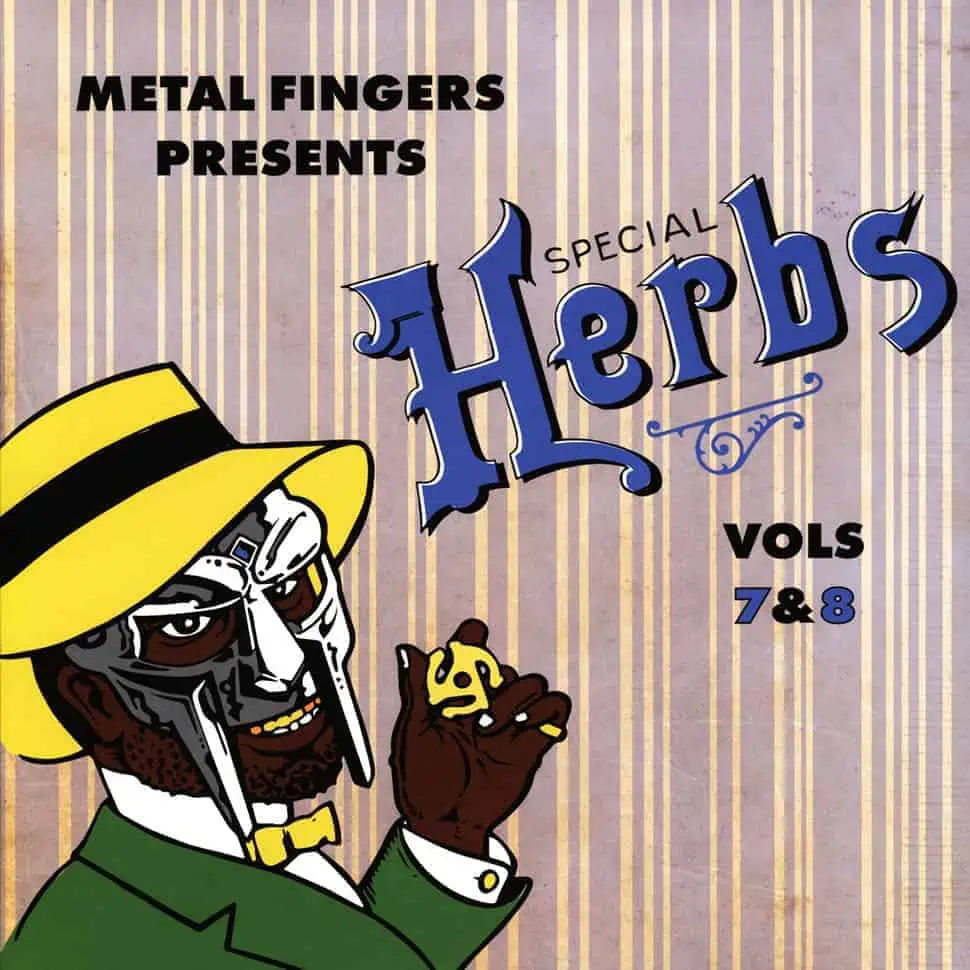 Special Herbs Volume 7 & 8
by Metal Fingers, MF DOOM
Originally released in 2004, Special Herbs, Vols. 7 & 8 is a fascinating instrumental album that showcases MF DOOM's skills as a producer, under the moniker Metal Fingers. Like its predecessors, the tracks on this album are named after various herbs and plants.
It makes for a great example of DOOM's production style, incorporating a mix of jazz, funk, and soul elements with his unique signatory boom-bap hip-hop drums. The result is a collection of instrumentals that are both complex and accessible.
Tracklist
Volume Seven
1. Safed Musli
2. Emblica Officinalis
3. Licorice
4. Sarsaparilla
5. Fo Ti
6. Camphor Volume Eight
1. High John
2. Mandrake
3. Devil's Shoestring
4. Wormwood
5. Cedar
6. Buckeyes
7. Chrysanthemum Flowers
Format: Vinyl, LP, Album, undefined
Receive this record and others like it when you join our monthly subscription box. We handpick records based on your tastes and our eclectic knowledge.