Free UK delivery for orders over £50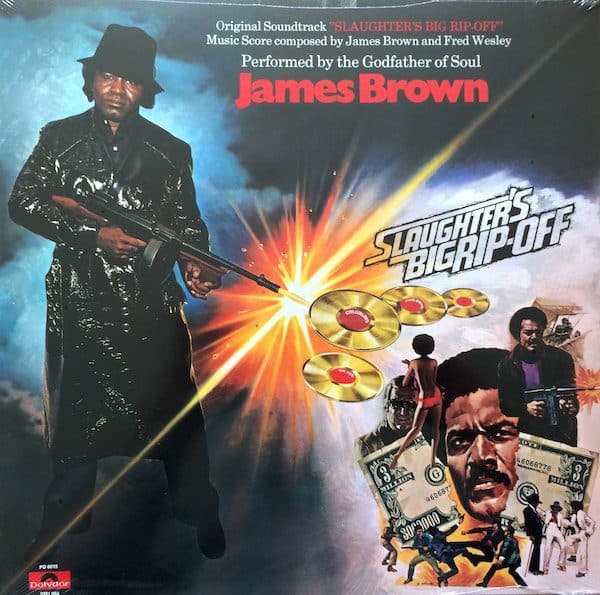 Released in August 1973, James Brown's "Slaughter's Big Rip-Off" is the official soundtrack to the movie of the same name.
James Brown's original soundtrack includes score pieces, plus "Brother Rapp," Brown's previously released single which peaked at No. 2 on Billboard's R&B chart and at No. 32 on the Pop chart, as well as "Sexy, Sexy, Sexy," Brown's sped-up rework of his 1966 hit, "Money Won't Change You," with different lyrics.
If Isaac Hayes has Shaft, Curtis Mayfield has Superbad, Edwin Starr had Hell Up In Harlem, then James Brown has both Black Ceasar and this, Slaughter's Big Rip Off. This is circa the Payback and makes for a must-have for fans of Fred Wesley and the JB's.
Tracklist
1. Slaughter Theme
2. Tryin' To Get Over
3. Transmograpfication
4. Happy For The Poor
5. Brother Rap
6. Big Strong
7. Really, Really, Really
8. Sexy, Sexy, Sexy
9. To My Brother
10. How Long Can I Keep It Up
11. People Get Up And Drive Your Funky Soul
12. King Slaughter
13. Straight Ahead
Receive this record and others like it when you join our monthly subscription box. We handpick records based on your tastes and our eclectic knowledge.