Free UK delivery for orders over £50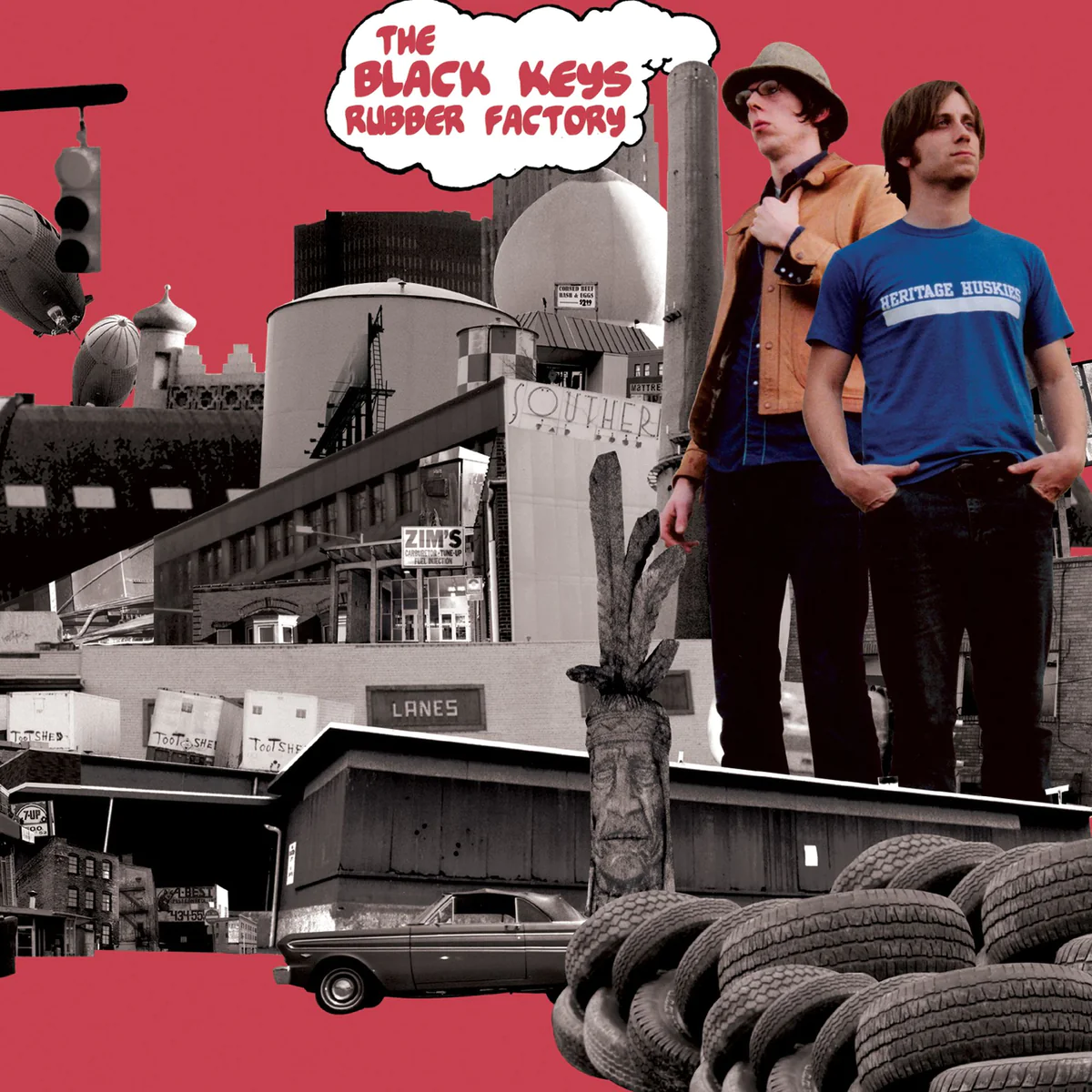 The Black Keys' "Rubber Factory" is a remarkable and bluesy album that pays homage to the early days of rock and roll. Recorded in an abandoned tire factory in Akron, Ohio, it captures the band's raw energy and unwavering passion.
Kicking off the album is "The Big Come Up," a captivating bluesy rocker with an infectious melody, offering a perfect glimpse into the album's gritty yet melodic sound.
"Rubber Factory" boasts more standout tracks, including "I Got Mine," "10 A.M. Automatic," and "Just Got Paid." Each song is a masterful blend of blues and rock, skillfully crafted with catchy melodies and memorable lyrics.
This album undoubtedly strikes a chord with fans of blues rock and garage rock alike. It serves as a testament to The Black Keys' musical prowess and songwriting genius.
Critics from top publications have praised the album's raw and bluesy essence. Rolling Stone hailed it as a blues rock classic destined to endure, while The New York Times lauded its ability to capture the band's unbridled energy and fervor.
"Rubber Factory" thrives on its raw energy, with The Black Keys' exceptional musicianship and heartfelt vocals shining through. The bluesy undertones evoke nostalgia for the early days of rock and roll, making it a treasured album for enthusiasts of the genre.
The Black Keys drew inspiration from blues legends like Muddy Waters, Howlin' Wolf, and John Lee Hooker while also finding creative sparks from the garage rock greats of the 1960s, such as The Stooges and The MC5.
Tracklist
A1 When The Lights Go Out
A2 10 A.M. Automatic
A3 Just Couldn't Tie Me Down
A4 All Hands Against His Own
A5 The Desperate Man
A6 Girl Is On My Mind
B7 The Lengths
B8 Grown So Ugly
B9 Stack Shot Billy
B10 Act Nice And Gentle
B11 Aeroplane Blues
B12 Keep Me
B13 Till I Get My Way
Label: Fat Possum Records
Format: Vinyl, LP, Album, Repress, undefined
Receive this record and others like it when you join our monthly subscription box. We handpick records based on your tastes and our eclectic knowledge.