Free UK delivery for orders over £50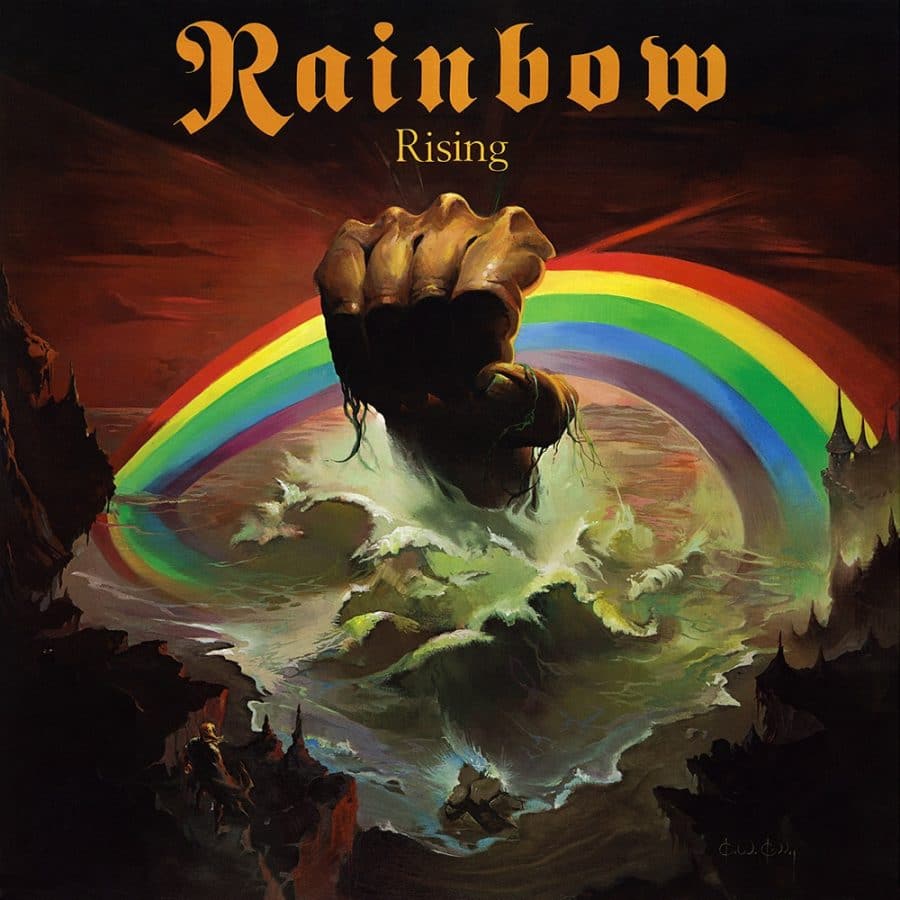 Rainbow's second studio album, Rising, is a masterpiece of heavy metal that helped to define the genre in the 1970s. Released in 1976, the album is a dark and atmospheric masterpiece, with Ritchie Blackmore's virtuosic guitar playing and Ronnie James Dio's powerful vocals taking center stage.
The album's title track is a classic heavy metal anthem, with Dio's soaring vocals and Blackmore's driving guitars setting the tone for the rest of the album. "Stargazer" is another highlight, with its epic length and complex arrangements.
The album's other tracks are equally impressive, and they showcase Rainbow's talents as a band. "Man on the Silver Mountain" is a catchy and anthemic rocker, while "Kill the King" is a dark and menacing track.
Rising is a classic heavy metal album that is still as relevant today as it was when it was released. It's an essential album for any fan of the genre, and it's a testament to Rainbow's talent as a band.
Highlights:
"Rising"
"Stargazer"
"Man on the Silver Mountain"
"Kill the King"
"Long Live Rock 'n' Roll"
Tracklist
A1 Tarot Woman
A2 Run With The Wolf
A3 Starstruck
A4 Do You Close Your Eyes
B1 Stargazer
B2 A Light In The Black
Format: Vinyl, LP, Album, Reissue, Stereo, Gatefold, 180 Gram
Receive this record and others like it when you join our monthly subscription box. We handpick records based on your tastes and our eclectic knowledge.