Free UK delivery for orders over £50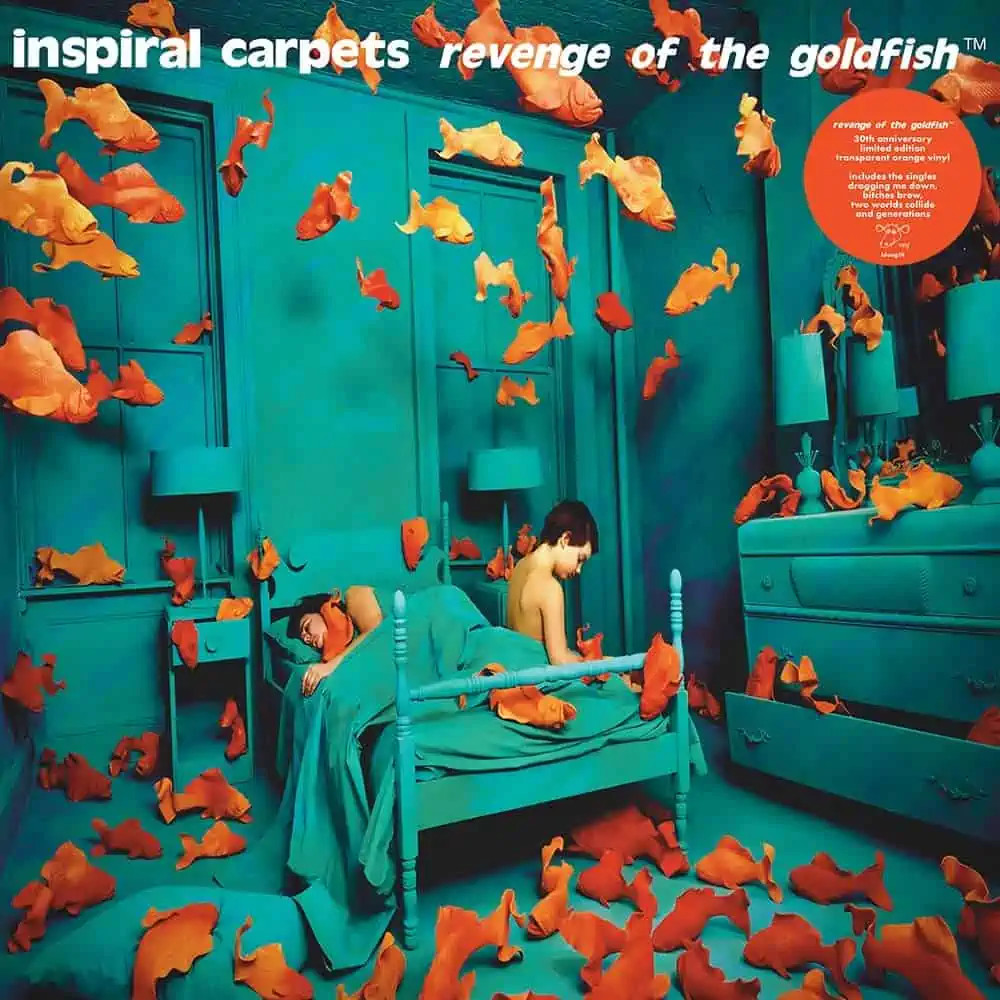 Revenge of the Goldfish (Limited Edition Orange Vinyl)
This release sees Revenge of the Goldfish re-issued on vinyl for the first time since its original release and will be housed in a standard 12" sleeve on limited edition 140g orange vinyl.
Originally released on 5th October 1992, Revenge of the Goldfish was Inspiral Carpets' third studio record and reached number 17 in the UK album charts, featuring the singles Dragging Me Down, Bitches Brew, Generations and Two Worlds Collide. Regarded as one of the main components of the Madchester movement in the early 90s, the Inspirals released a further three albums on Cow Records (via Mute Records) before disbanding in 1995.
Tracklist
1. Generations
2. Saviour
3. Bitches Brew
4. Smoking Her Clothes
5. Fire
6. Here Comes The Flood
7. Dragging Me Down
8. A Little Disappeared
9. Two Worlds Collide
10. Mystery
11. Rain Song
12. Irresistible Force
Catalogue No.: 4050538768121
Format: Vinyl, LP, Album, Limited Edition, Reissue
Receive this record and others like it when you join our monthly subscription box. We handpick records based on your tastes and our eclectic knowledge.