Free UK delivery for orders over £50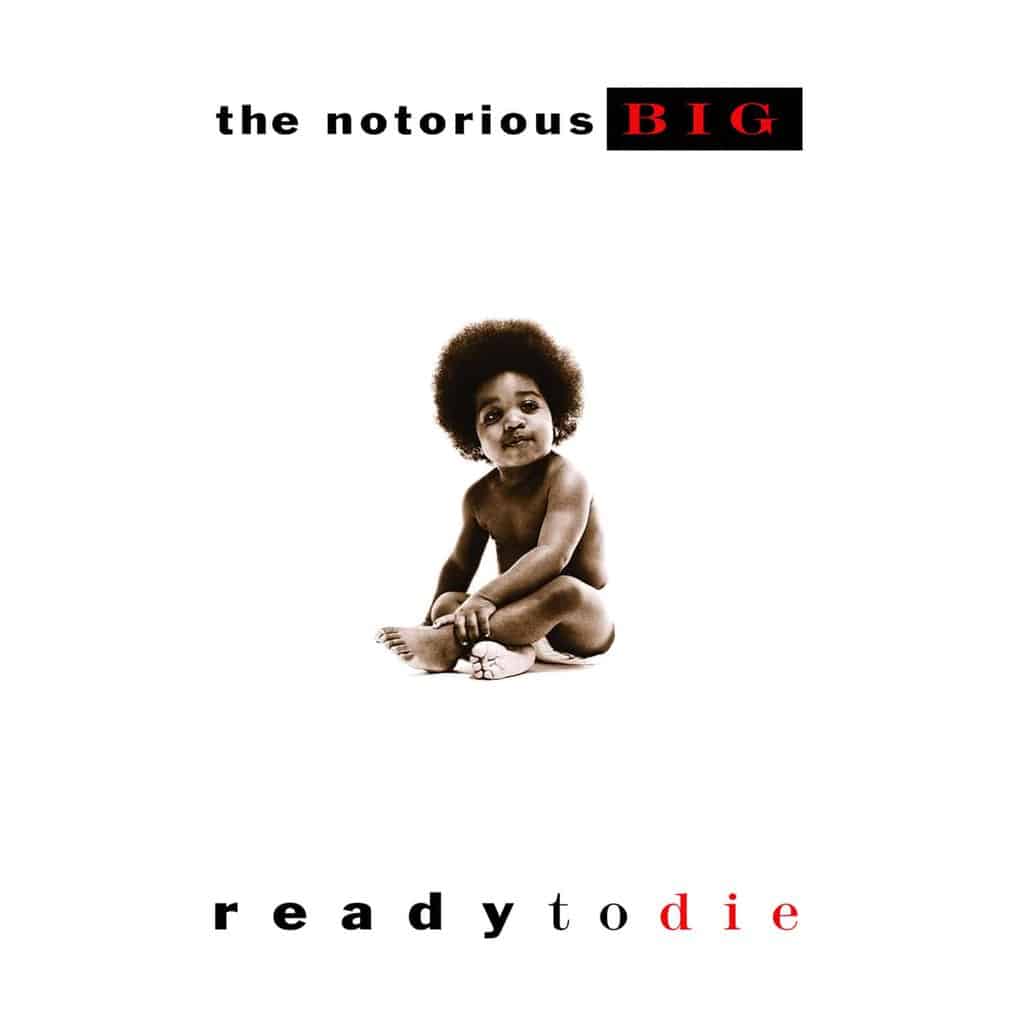 The debut album from The Notorious B.I.G., "Ready to Die", was released in 1994. It's a classic album that has far beyond stood the test of time. The album is filled with a combination of fear and gall, and is a reflection of the crack era in New York City. The intro to the album maps B.I.G's life against the sounds of various eras, including the '70s "Superfly" from Curtis Mayfield, '80s "Top Billin'" by Audio Two, and many more.

Ready to Die is a story of a young man with hardy appetites, for money, food, and life. The album's title is as complex as Notorious himself, speaking to his fearlessness, his nihilism, and his unique brand of New York City pragmatism. Throughout the album's 17 songs, there's a sense that Biggie could go at any moment, and on tunes like "Everyday Struggle" and chilling closer "Suicidal Thoughts," he welcomes the bullet as a source of relief.
The album is a mix of fun, sad, smooth, joyful, and hard-hitting tracks. The album's production is top-notch, with beats that are both soulful and hard-hitting — including entries from DJ Premier, Lord Finesse and Easy Mo Bee. The album's lyrics are raw and honest, with Biggie's storytelling ability shining through on tracks like "Gimme the Loot" and "Warning." The album's standout track is undoubtedly "Juicy," a song that tells the story of Biggie's rise to fame and fortune which rides the hit by Mtume, "Juicy Fruit".
Tracklist
1. Intro
2. Things Done Changed
3. Gimme The Loot
4. Machine Gun Funk
5. Warning
6. Ready To Die
7. One More Chance
8. #!*@ Me (Interlude)
9. The What Feat. Method Man
10. Juicy
11. Everyday Struggle
12. Me & My B*tch
13. Big Poppa
14. Respect
15. Friend Of Mine
16. Unbelievable
17. Suicidal Thoughts
18. Who Shot Ya
19. Just Playing (Dreams)
Catalogue No.: 0603497843343
Label: Bad Boy Entertainment
Format: Vinyl, LP, Album, Reissue, undefined
Receive this record and others like it when you join our monthly subscription box. We handpick records based on your tastes and our eclectic knowledge.