Free UK delivery for orders over £50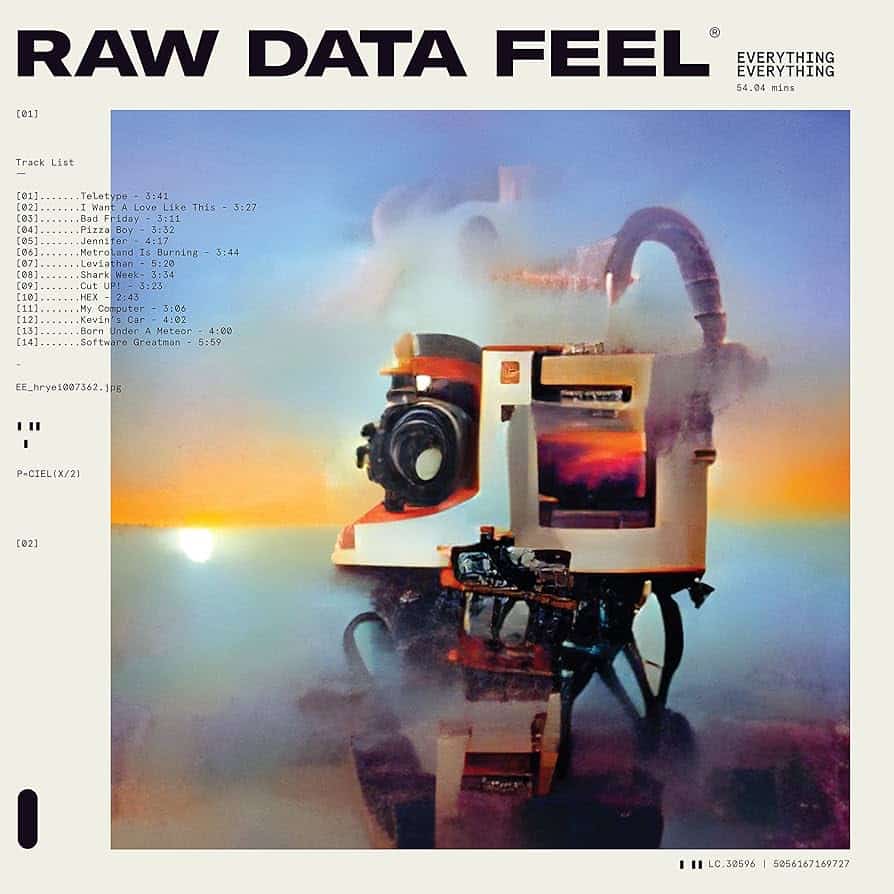 Raw Data Feel (Clear Vinyl)
Everything Everything, the lauded band with two Mercury Prize nominations, five Ivor Novello nominations, and a string of critical accolades, is back with their latest studio album, "Raw Data Feel."
"Raw Data Feel" ushers in a new era in modern pop music. Jonathan Higgs, the band's frontman, takes an audacious step by entrusting technology to join the creative process. He surrenders some of his cognitive reins and lets technology participate actively. The unconventional approach involves feeding diverse sources, including LinkedIn terms and conditions, Beowulf, text from 4Chan forums, and the wisdom of Confucius, into artificial intelligence (A.I.) automation systems. The resulting responses from these systems become the foundation for the album's lyrics, song titles, and even its artwork.
The album's production is skillfully helmed by Everything Everything's own guitarist, Alex Robertshaw, in collaboration with production partner Tom Fuller, known as Kaines and Tom A.D. This fresh chapter in the band's journey delivers a triumphant return. In characteristic style, Everything Everything continues to redefine the boundaries of melody and rhythm while infusing a substantial dose of electronic exploration.
Tracklist
A1 Teletype
A2 I Want A Love Like This
A3 Bad Friday
A4 Pizza Boy
A5 Jennifer
A6 Metroland Is Burning
A7 Leviathan
B1 Shark Week
B2 Cut UP!
B3 HEX
B4 My Computer
B5 Kevin's Car
B6 Born Under A Meteor
B7 Software Greatman
Style: Indie Rock, Art Rock
Label: Infinity Industries LLP
Format: Vinyl, LP, Album, Clear
Receive this record and others like it when you join our monthly subscription box. We handpick records based on your tastes and our eclectic knowledge.