Free UK delivery for orders over £50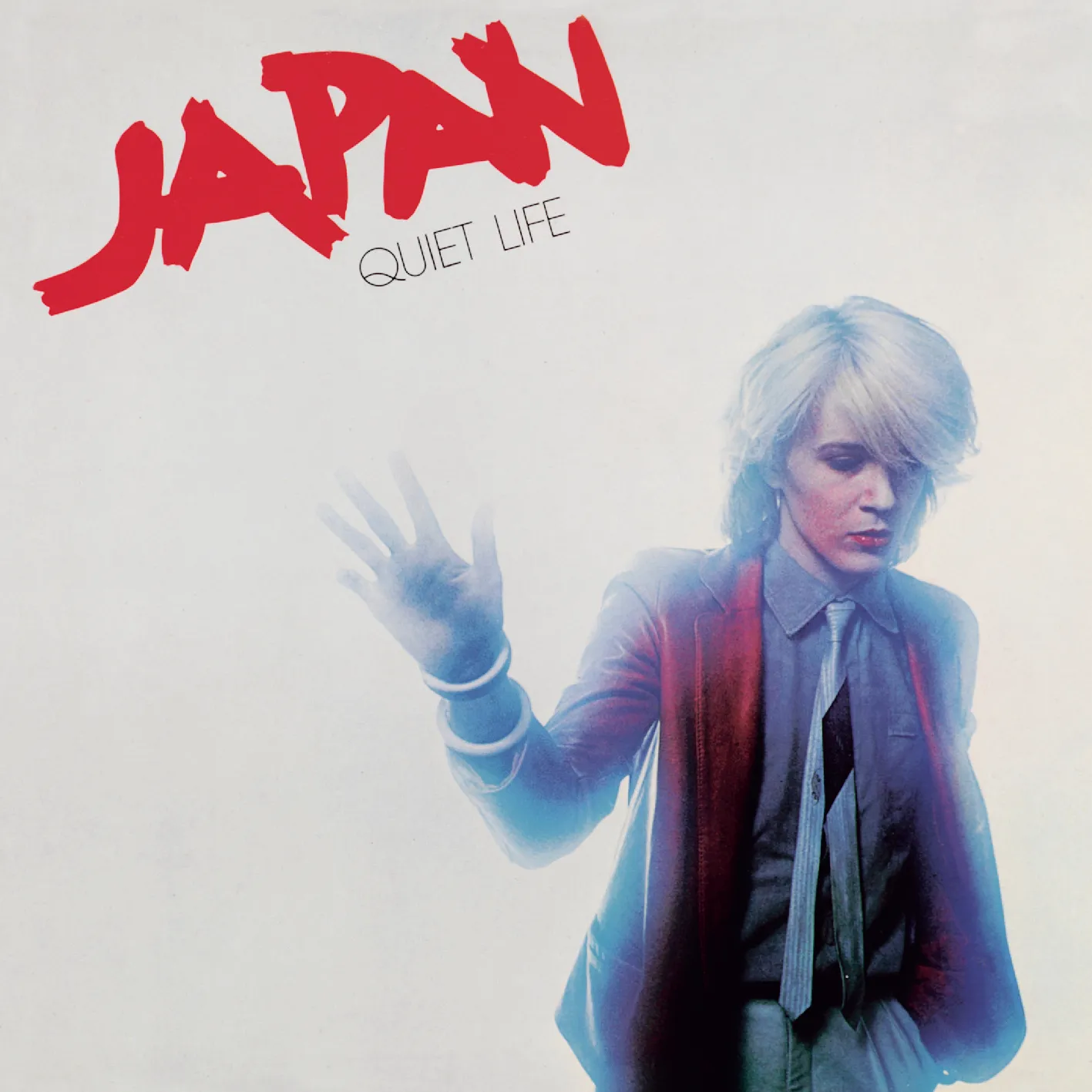 Quiet Life is the third studio album by the English new wave band Japan. It was initially released on 17th November 1979 in Canada via Hansa Records, with a UK release following shortly after. This album represented a significant departure for the band, shifting from their earlier glam rock-influenced style towards a more pronounced synth-pop sound.
Although it didn't enjoy immediate commercial success, Quiet Life eventually became Japan's first charting album and received Gold certification from the British Phonographic Industry, denoting sales exceeding 100,000 copies.
In 1979, Japan collaborated with renowned disco producer Giorgio Moroder for the stand-alone single "Life in Tokyo." This marked a notable shift towards an electronic dance style, a precursor to their work on Quiet Life. However, the band wasn't entirely satisfied with Moroder's suitability for producing a full album.
Initial plans for the album included a track titled "European Son," later featured on the compilation album Assemblage. The band then approached John Punter, known for his work with Roxy Music, but his availability was an issue. They initially started recording with manager Simon Napier-Bell but decided to wait for Punter, who would go on to produce two more albums for the band and accompany them on tour.
Except for "All Tomorrow's Parties," which was recorded during the early sessions for Quiet Life and later remixed by John Punter, the album was primarily recorded in September 1979 at Air Studios, London, and mastered on 5th November 1979 at Trident Studios, with John Punter producing.
Quiet Life served as the concluding album in the three-record deal Japan had with Hansa-Ariola before transitioning to Virgin Records in 1980. Hansa later released a compilation album, Assemblage, featuring singles and highlights from Japan's time with the label.
Though 'Quiet Life' is often associated with the New Romantic era, the band distanced themselves from any formal connection to the movement. The album marked the first appearance of singer David Sylvian's distinctive baritone vocal style, a defining characteristic of Japan's sound.
The title track, "Quiet Life," alludes to the band's struggles during that period, including the loss of their US record contract and limited commercial success in the UK. The album's other tracks can be seen as a musical travelogue, reflecting the band's impressions from their global touring experiences. "A Foreign Place," an oriental-sounding track, didn't make it onto the album but later featured as the B-side on the "Quiet Life" single.
In a 1982 interview, David Sylvian noted that 'Quiet Life' was the only album the band worked on in a truly collaborative manner. He regarded it as a high point in their career, a sentiment he retained even in later years.
The album was initially released on 17th November 1979 in Canada, where it gained significant attention. The band performed two sets at the Ryerson Theatre in Toronto on 24th November 1979, marking their first show in six months and their last-ever performance in North America. 'Quiet Life' reached Japan on 20th December 1979 and saw a global release in January 1980, with the UK release following on 18th January.
While the album faced initial challenges in the UK, peaking at No. 72 in February 1980, it made an unexpected return to the charts in early 1982 following the commercial success of 'Tin Drum' in 1981 and the compilation 'Assemblage.' Ultimately, it reached No. 53 and achieved Gold certification from the BPI in 1984, signifying sales exceeding 100,000 copies.
The title track, "Quiet Life," was initially released as a single in Japan in 1979 and in Germany in 1980. However, the UK release featured the standalone single "I Second That Emotion," with "Quiet Life" as the B-side. In August 1981, eighteen months later, Hansa released "Quiet Life" as an A-side single in the UK and Ireland, reaching No. 19 on the UK Singles Chart and marking Japan's first UK Top 20 hit.
In February 1983, "All Tomorrow's Parties" was remixed by Steve Nye and released as a single by Hansa, two months after Japan had disbanded and three years after the album's original release. It reached No. 38 in the UK.
Tracklist
A1 Quiet Life
A2 Fall In Love With Me
A3 Despair
A4 In-Vogue
B1 Halloween
B2 All Tomorrow's Parties
B3 Alien
B4 The Other Side Of Life
Catalogue No.: 4050538625332
Genre: Electronic, Rock, Pop
Format: Vinyl, LP, Album, Reissue, Remastered, Red, Half-Speed, Gatefold
Receive this record and others like it when you join our monthly subscription box. We handpick records based on your tastes and our eclectic knowledge.