Free UK delivery for orders over £50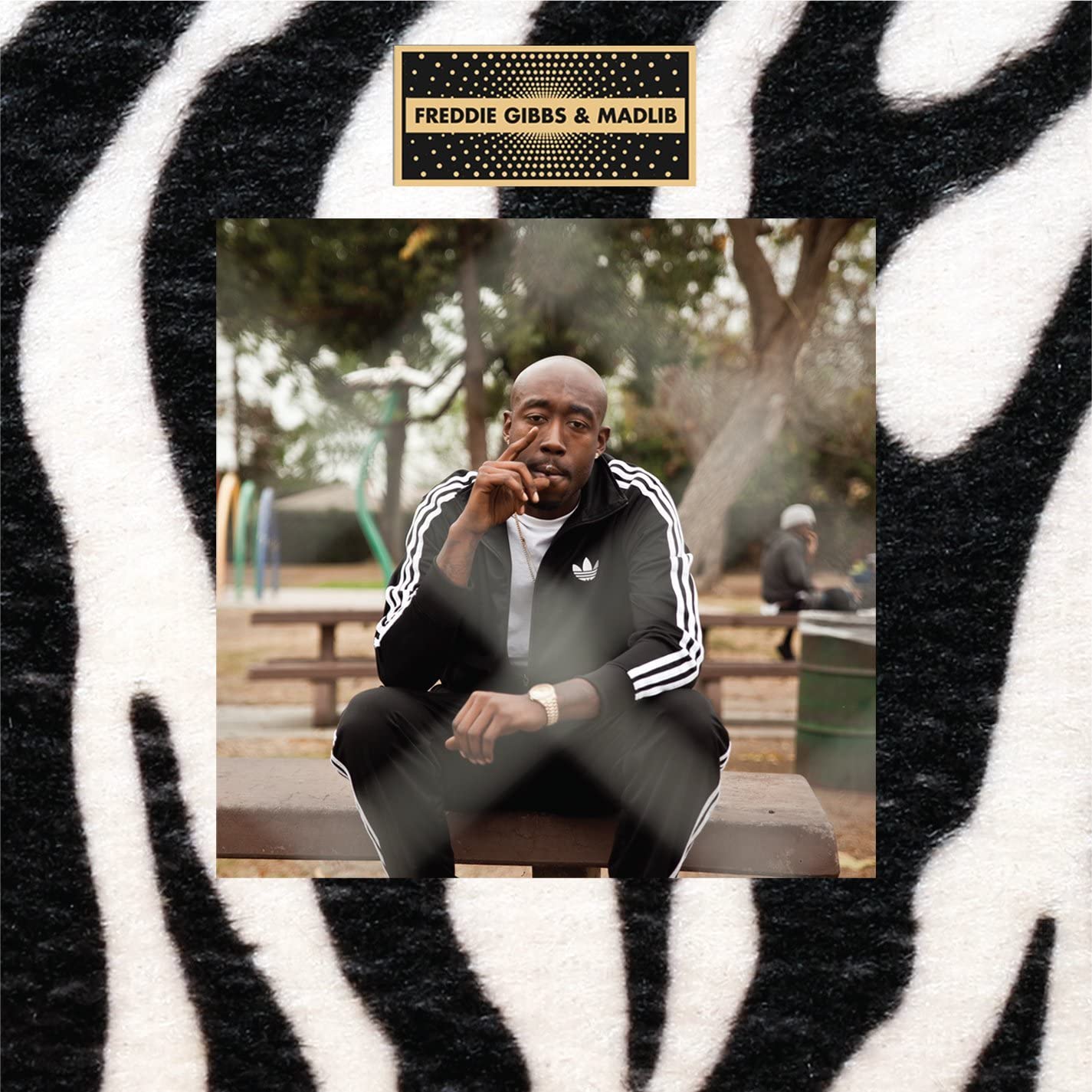 by Freddie Gibbs & Madlib
Freddie Gibbs & Madlib's seminal collaborative LP 'Piñata' is an essential cop for each and every hip-hop fan. The 2014 record is full of gangsta rap that is elegant, tough, poetic and street-savvy all at once. Madlib's on a career-best flex here, his beats rattling trunks even as they spiral off on all sorts of little trips. Gibbs provides the record with its grounding, spitting with the authority and potency of a man who has seen it all and lived to tell the tale. The pair's legendary boast that 'Piñata' features "all the mother f*ckers in the rap game worth f*cking with" is borne out by a guestlist that includes Danny Brown, Mac Miller, Earl Sweatshirt, Scarface, Ab-Soul and many more. So, so good.
Tracklist
1. Supplier
2. Scarface
3. Deeper
4. High
5. Harold's
6. Bomb
7. Shitsville
8. Thuggin'
9. Real
10. Uno
11. Robes
12. Broken
13. Lakers
14. Knicks
15. Shame
16. Watts
17. Piñata
Format: Vinyl, LP, Album, Reissue, undefined
Receive this record and others like it when you join our monthly subscription box. We handpick records based on your tastes and our eclectic knowledge.