Free UK delivery for orders over £50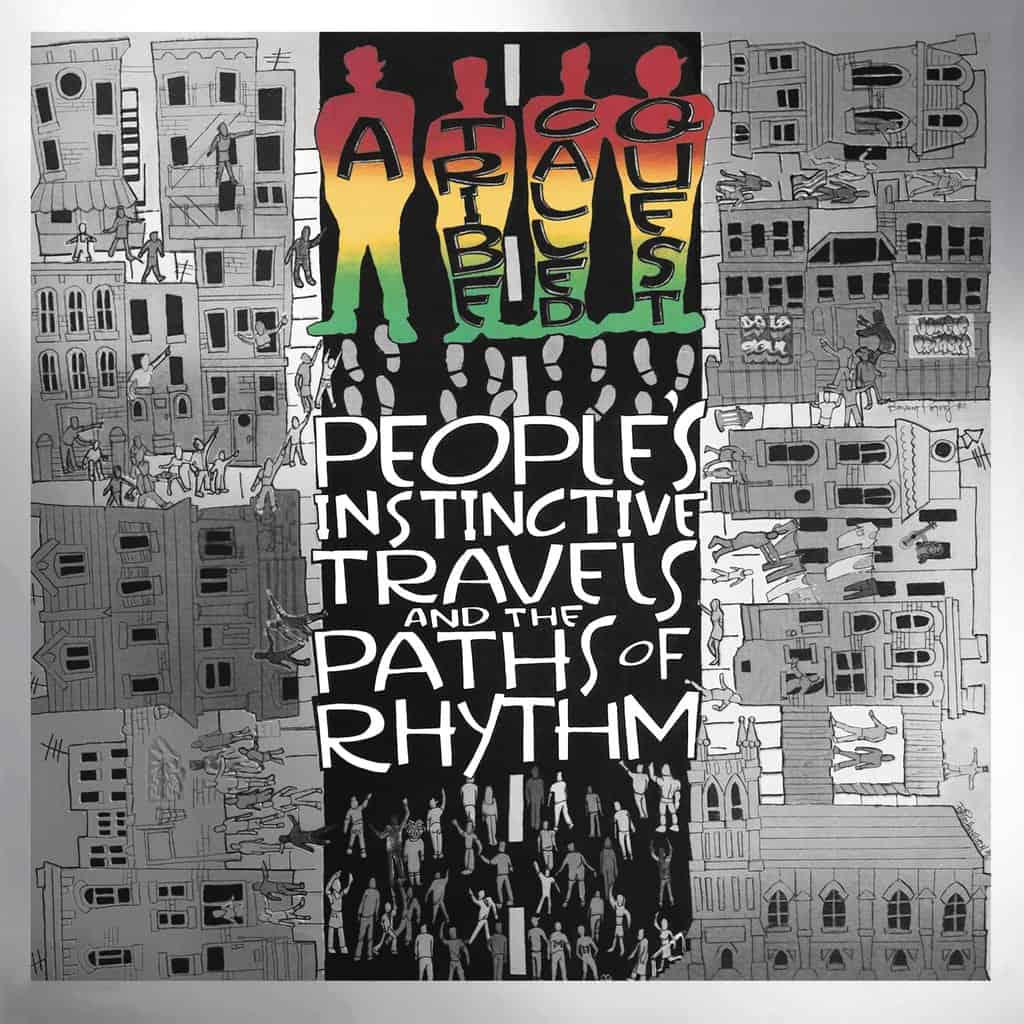 People's Instinctive Travels and the Paths of Rhythm (25th Anniversary Edition)
People's Instinctive Travels and the Paths of Rhythm (25th Anniversary Edition) is a special edition re-release of the iconic debut album by the American hip-hop group, A Tribe Called Quest. Originally released in 1990, the album is widely regarded as a landmark of the golden age of hip-hop.
This 25th Anniversary Edition features remastered versions of the original tracks, along with a selection of remixes and bonus tracks. The album's unique blend of jazz-inflected beats, socially conscious lyrics, and infectious hooks has influenced countless artists over the years, and continues to resonate with listeners today.
In addition to the music itself, this anniversary edition includes a booklet with new artwork and liner notes from members of the group, providing insight into the making of the album and its lasting impact on hip-hop culture. Whether you're a longtime fan or discovering this classic album for the first time, People's Instinctive Travels and the Paths of Rhythm (25th Anniversary Edition) is a must-have addition to any hip-hop collection.
Tracklist
1. Push It Along
2. Luck Of Lucien
3. After Hours
4. Footprints
5. I Left My Wallet In El Segundo
6. Pubic Enemy
7. Bonita Applebum
8. Can I Kick It?
9. Youthful Expression
10. Rhythm (Devoted To The Art Of Moving Butts)
11. Mr. Muhammad
12. Ham 'N' Eggs
13. Go Ahead In The Rain
14. Description Of A Fool
15. Footprints feat. CeeLo Green (Remix)
16. Bonita Applebum (Pharrell Williams Remix)
17. Can I Kick It? (J. Cole Remix)
Catalogue No.: 88875172371
Style: Conscious, Boom Bap, Jazzy Hip-Hop
Format: Vinyl, LP, Album, Reissue, Remastered, 25th Anniversary, Gatefold, 180 gram
Receive this record and others like it when you join our monthly subscription box. We handpick records based on your tastes and our eclectic knowledge.