Free UK delivery for orders over £50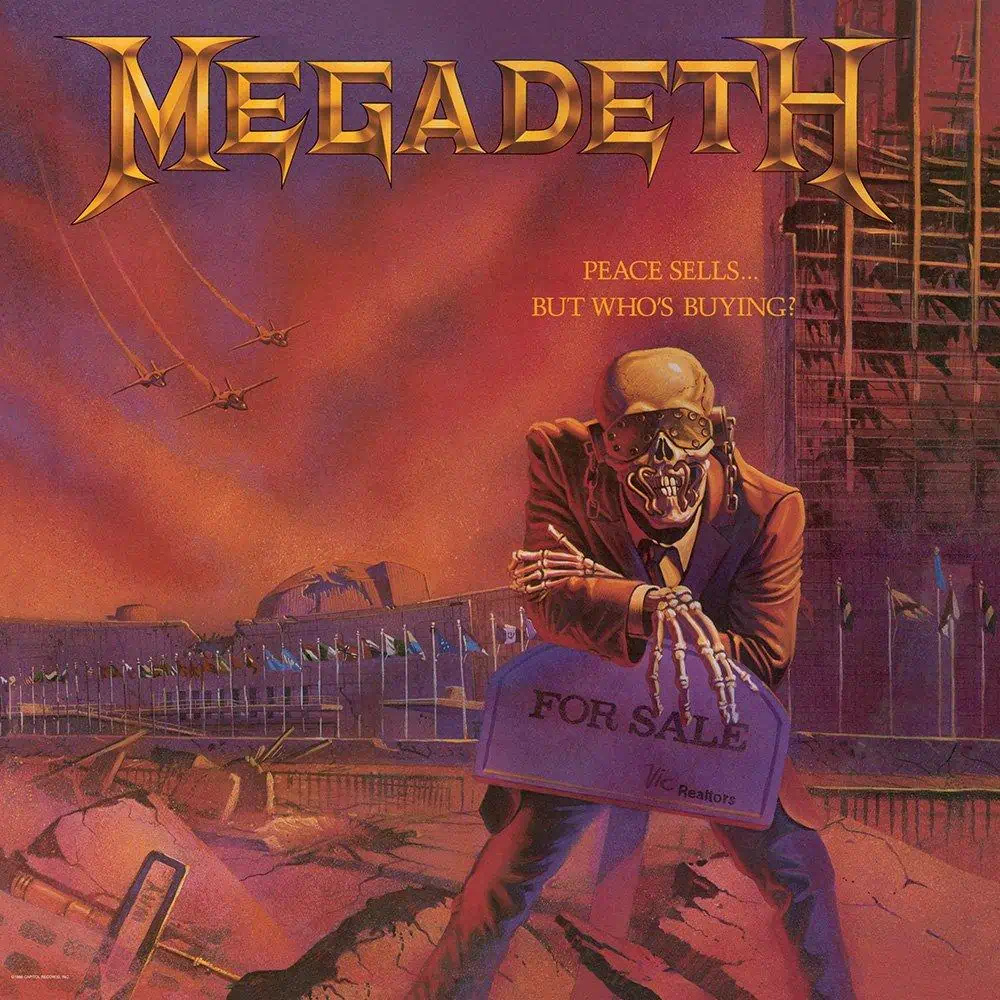 Peace Sells... But Who's Buying?
Megadeth's "Peace Sells… but Who's Buying?" is the heavy metal bands second studio album, released through Capitol Records on 19 September 1986. Originally managed by Combat Records and died by Randy Burn, Capitol Records later bought the rights to the album and hired another producer named Paul Lani to mix it himself.
The recording of the album was difficult for the band, because of the ongoing drug issues the members had at the time. Drummer Gar Samuelson and guitarist Chris Poland were fired shortly after the album's promotional tour for drug abuse making it the last Megadeth album for Samuelson before his death and the last for Poland until he reappeared as a session musician on The System Has Failed. The title track, noted for its politically conscious lyrics, was released as the album's lead single.
Peace Sells… but Who's Buying? is often regarded as a thrash metal classic and as an album that gave prominence to extreme metal. It has been featured in several publications' best album lists, including Robert Dimery's 1001 Albums You Must Hear Before You Die and Martin Popoff's Top 500 Heavy Metal Albums of All Time.
Tracklist
1. Wake Up Dead
2. The Conjuring
3. Peace Sells
4. Devils Island
5. Good Mourning / Black Friday
6. Bad Omen
7. I Ain't Superstitious
8. My Last Words
Style: Thrash, Speed Metal, Heavy Metal
Receive this record and others like it when you join our monthly subscription box. We handpick records based on your tastes and our eclectic knowledge.