Free UK delivery for orders over £50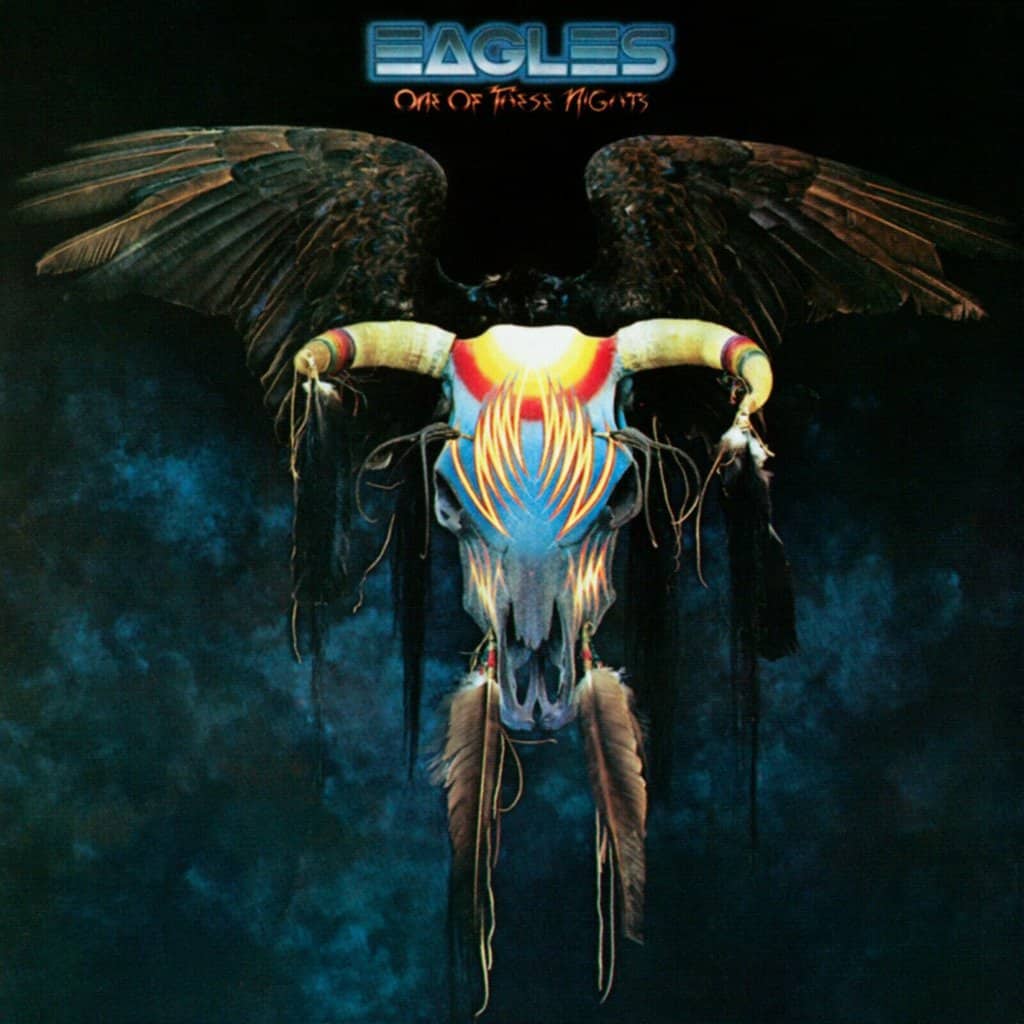 The Eagles' fourth studio album, One of These Nights, is widely regarded as a timeless masterpiece of West Coast rock. Released in 1975, this album not only achieved great commercial success but also earned critical acclaim. It produced four Top 10 singles, including the title track, "Lyin' Eyes," and the iconic "Take It Easy."
One of These Nights truly showcases the Eagles at the height of their creative abilities. Their unique fusion of country, rock, and folk elements is complemented by their most sophisticated songwriting to date.
The title track stands out as a beautifully crafted ballad that explores themes of lost love with great emotional depth. On the other hand, "Lyin' Eyes" serves as a powerful critique of materialism and greed in society. And who can forget the laid-back country-rock charm of "Take It Easy"? It remains one of their most beloved songs.
Throughout the entirety of One of These Nights, the Eagles demonstrate their incredible talents as musicians, singers, and songwriters. They have crafted an album that resonates with listeners across generations.
Highlights:
"One of These Nights"
"Lyin' Eyes"
"Take It Easy"
"Journey of the Sorcerer"
"Visions"
Tracklist
A1 One Of These Nights
A2 Too Many Hands
A3 Hollywood Waltz
A4 Journey Of The Sorcerer
B1 Lyin' Eyes
B2 Take It To The Limit
B3 Visions
B4 After The Thrill Is Gone
B5 I Wish You Peace
Catalogue No.: 8122796163
Style: Country Rock, Classic Rock
Format: Vinyl, LP, Album, Reissue, 180g
Receive this record and others like it when you join our monthly subscription box. We handpick records based on your tastes and our eclectic knowledge.