Free UK delivery for orders over £50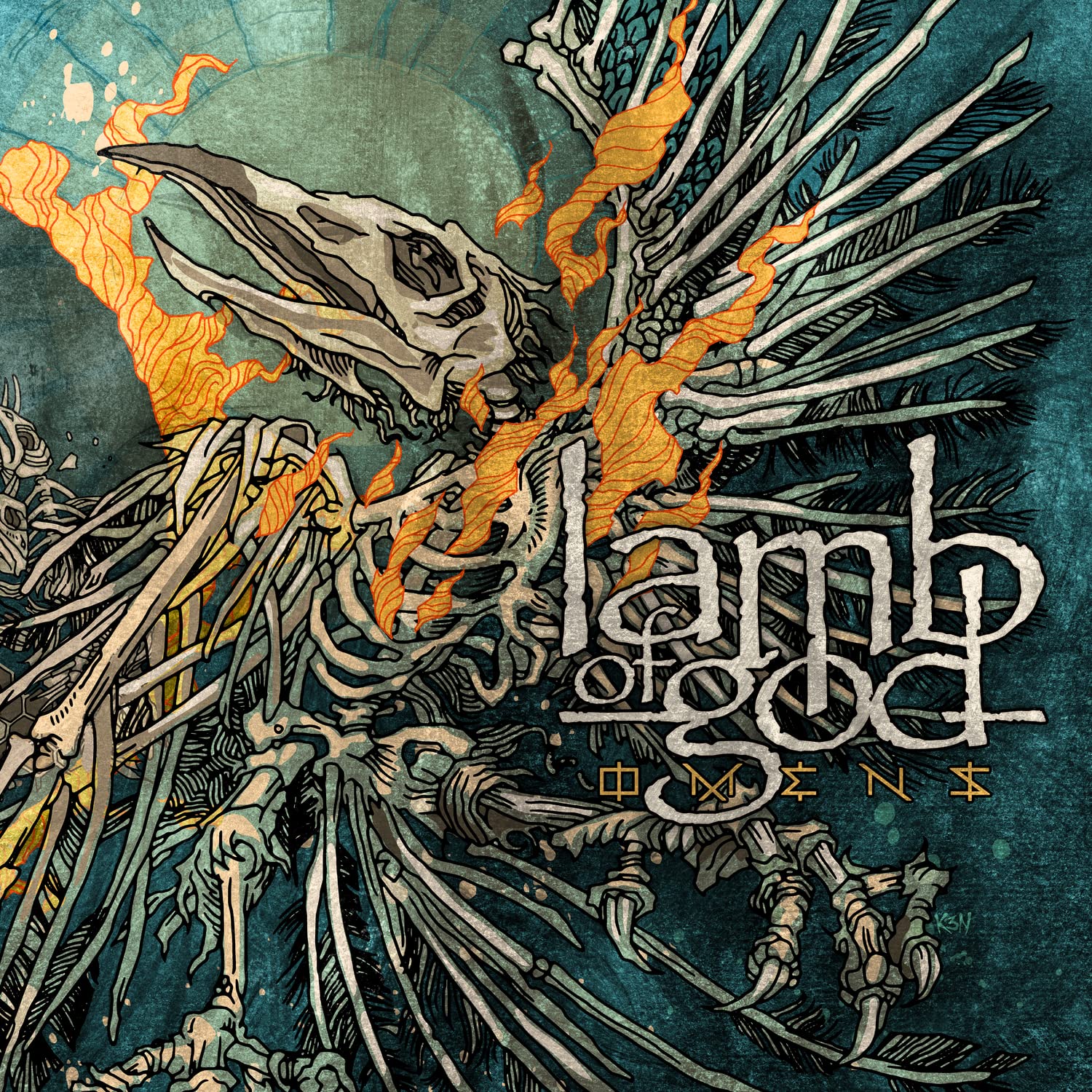 Across their career Lamb Of God grew from basement shows and grimy DIY venues to headline arenas. The New Wave of American Heavy Metal architects earned a reverence akin to musical forefathers (and road companions) Metallica, Slayer, and Megadeth.

Now, the Grammy-nominated goliath follows 2020's self-titled slab with a vicious new testament. Riding high on an insatiable drive, a focused collective camaraderie, and a creative renaissance saluted by the likes of Rolling Stone and NME, Lamb Of God returned to longtime producer Josh Wilbur (Megadeth, Korn, Avenged Sevenfold) and carved the gloriously unhinged Omens into sonic stone.

Even as D. Randall Blythe (vocals), Mark Morton (lead guitar), Willie Adler (guitar), John Campbell (bass), and Art Cruz (drums) enjoy one another's company and chemistry like never before, Omens is possibly the angriest Lamb Of God album yet. Densely muscular, soaked in unnerving spite, with a pessimistic eye toward inner struggles and global affairs alike, Omens is a furious entry in the catalog.

Most of the album was recorded live in the studio, including Blythe's vibrantly unhinged vocal attack. Morton and Adler's riffs threaten, challenge, and devastate. Cruz and Campbell's unstoppable rhythms lurch and beckon. Having shined on 2020's Lamb Of God, Cruz injects even more nuance and personality into his playing across Omens' songs.
Tracklist
1. Nevermore
2. Vanishing
3. To The Grave
4. Ditch
5. Omens
6. Gomorrah
7. III Designs
8. Grayscale
9. Denial Mechanism
10. September Song
Catalogue No.: 4065629657048
Style: Groove Metal, Thrash
Format: Vinyl, LP, Album, Limited Edition
Receive this record and others like it when you join our monthly subscription box. We handpick records based on your tastes and our eclectic knowledge.