Free UK delivery for orders over £50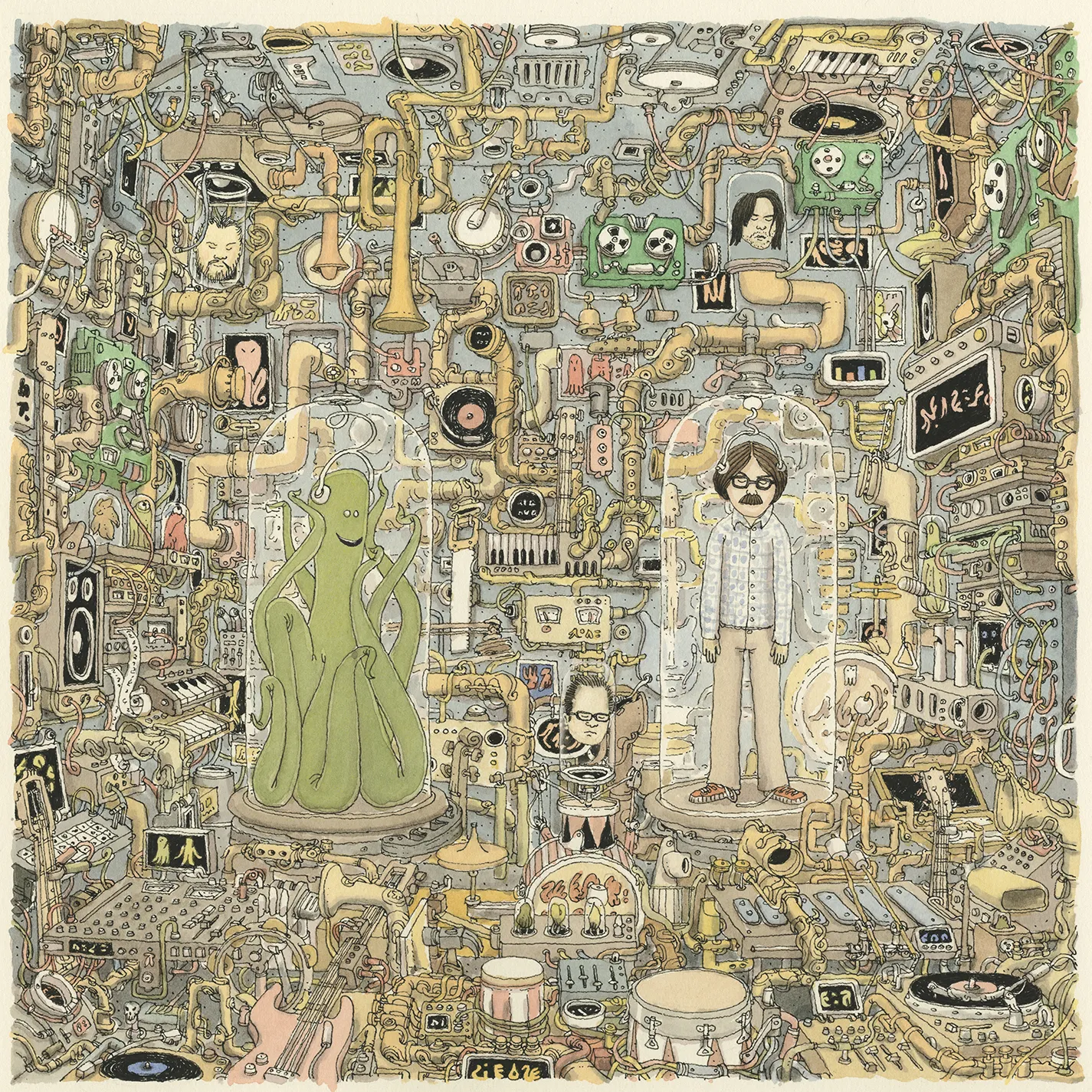 "OK Human," the fourteenth studio album by the American rock band Weezer, made its debut on 29 January 2021, courtesy of Crush Music and Atlantic Records. This unique album embraces a baroque-pop influenced sound, drawing inspiration from iconic works such as Harry Nilsson's "Nilsson Sings Newman" (1970) and the Beach Boys' "Pet Sounds" (1966). Notably, the album was exclusively recorded using analogue equipment and boasts the accompaniment of a 38-piece orchestra. Preceding the album's release, the lead single "All My Favorite Songs" was unveiled on January 21, 2021. Critical reception for the album was largely positive. "OK Human" is the first of two Weezer albums released in 2021, with "Van Weezer" following just four months later.
Initial work on "OK Human" commenced in 2017, with the band envisioning an album that seamlessly merged rock instrumentation with the grandeur of an orchestra. Producer Jake Sinclair played a pivotal role by suggesting the incorporation of a 38-piece orchestra. He also introduced Weezer frontman Rivers Cuomo to "Nilsson Sings Newman," an album where Harry Nilsson covered songs by Randy Newman, which would serve as a creative touchstone. However, as they wrapped up production on the album, they received an opportunity to join the Hella Mega Tour alongside Green Day and Fall Out Boy in the summer of 2020. This led them to embark on another project, "Van Weezer," designed to resonate with stadium-sized audiences. Yet, when the COVID-19 pandemic disrupted their tour plans, they made the decision to alter the release schedule for both albums.
In February 2019, Cuomo had hinted at "OK Human" before the release of "Weezer (The Black Album)." He described it as "piano-based" and "very eccentric," revealing that they had recorded strings for the album at the iconic Abbey Road Studios. In May 2020, Cuomo, during a Zoom call, estimated that "OK Human" was roughly "75% done," but it was not anticipated to be released in 2020. The original plan was to release "OK Human" after their intended fourteenth album, "Van Weezer." However, with "Van Weezer" experiencing a year-long delay due to the pandemic, the band pivoted their focus to complete "OK Human" first. On November 17, 2020, they announced the album's completion during a Q&A session following a livestream performance. Subsequently, on January 18, 2021, the band unveiled a release date of January 29, accompanied by the release of the lead single, "All My Favorite Songs," on January 21.
The album's title playfully references the 1997 Radiohead album "OK Computer." The cover art was skillfully crafted by Mattias Adolfsson.
Tracklist
A1 All My Favorite Songs
A2 Aloo Gobi
A3 Grapes Of Wrath
A4 Numbers
A5 Playing My Piano
A6 Mirror Image
B1 Screens
B2 Bird With A Broken Wing
B3 Dead Roses
B4 Everything Happens For A Reason
B5 Here Comes The Rain
B6 La Brea Tar Pits
Catalogue No.: 75678645853
Format: Vinyl, LP, Album, undefined
Receive this record and others like it when you join our monthly subscription box. We handpick records based on your tastes and our eclectic knowledge.