Free UK delivery for orders over £50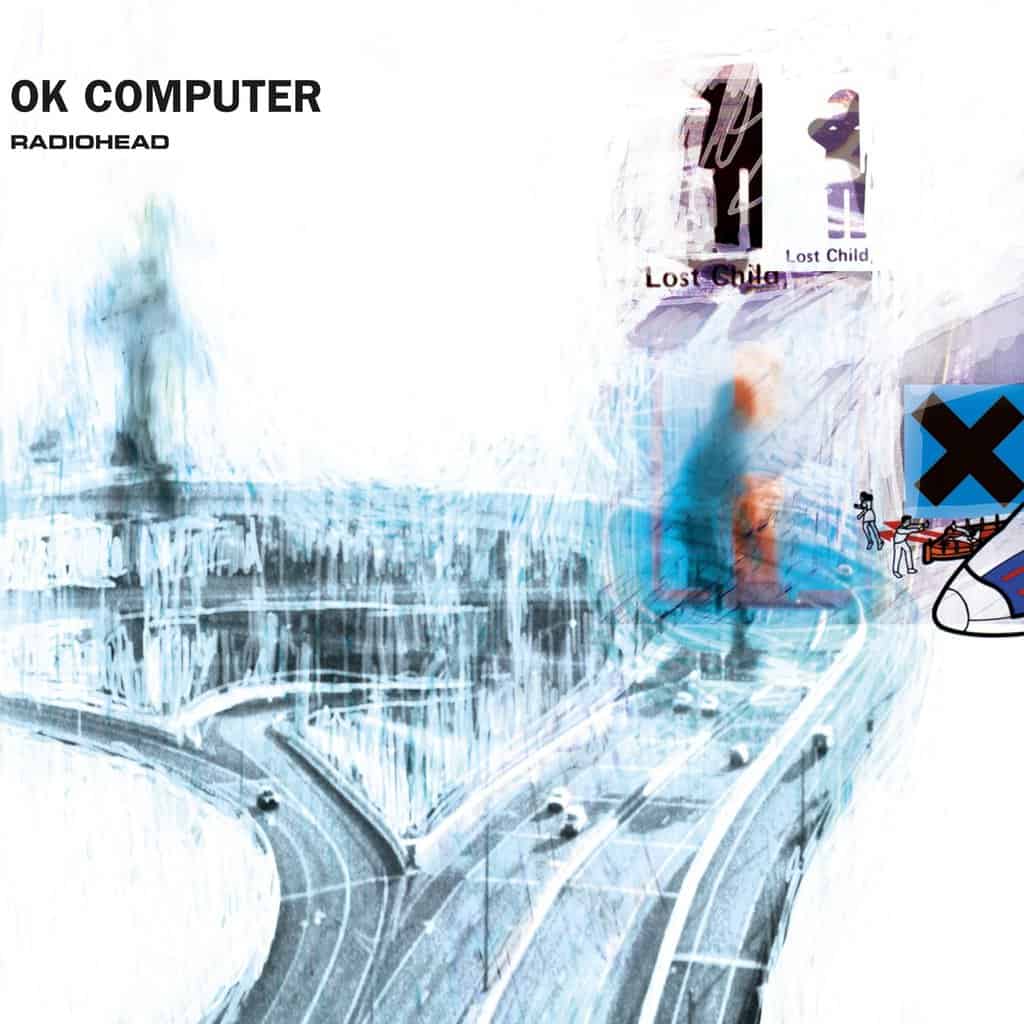 The third studio album by Radiohead, OK Computer, is an extensive and stunning masterpiece in every sense. Released in 1997, this record has irrevocably shaped the course of alternative rock history.
Critics worldwide hail it as one of the most significant albums ever made. OK Computer delves deep into somber themes like alienation, isolation, and our increasingly complicated relationship with technology in the modern era.
It seamlessly blends Radiohead's recognisable alt-rock sound with elements from electronica, ambient music, and classical stylings. "Airbag," the album's opening track, instantly immerses listeners in its thought-provoking atmosphere.
This jarring introduction explores feelings of mortality and being trapped in a chaotic world spinning out of control.
Other noteworthy tracks on OK Computer include "Paranoid Android," "Subterranean Homesick Alien," "Exit Music (For a Film)," and "No Surprises." Each song exemplifies Radiohead's mastery in creating compositions that merge beauty with unease.
Though challenging at times, OK Computer offers immense rewards for those willing to invest time and attention. Every listen uncovers new layers of meaning, turning it into a timeless classic destined for perpetual admiration and resonance.
Highlights:
"Airbag"
"Paranoid Android"
"Subterranean Homesick Alien"
"Exit Music (For a Film)"
"No Surprises"
Tracklist
A1 Airbag
A2 Paranoid Android
A3 Subterranean Homesick Alien
B1 Exit Music (For A Film)
B2 Let Down
B3 Karma Police
C1 Fitter Happier
C2 Electioneering
C3 Climbing Up The Walls
C4 No Surprises
D1 Lucky
D2 The Tourist
Format: Vinyl, LP, Album, Reissue, undefined
Receive this record and others like it when you join our monthly subscription box. We handpick records based on your tastes and our eclectic knowledge.