Free UK delivery for orders over £50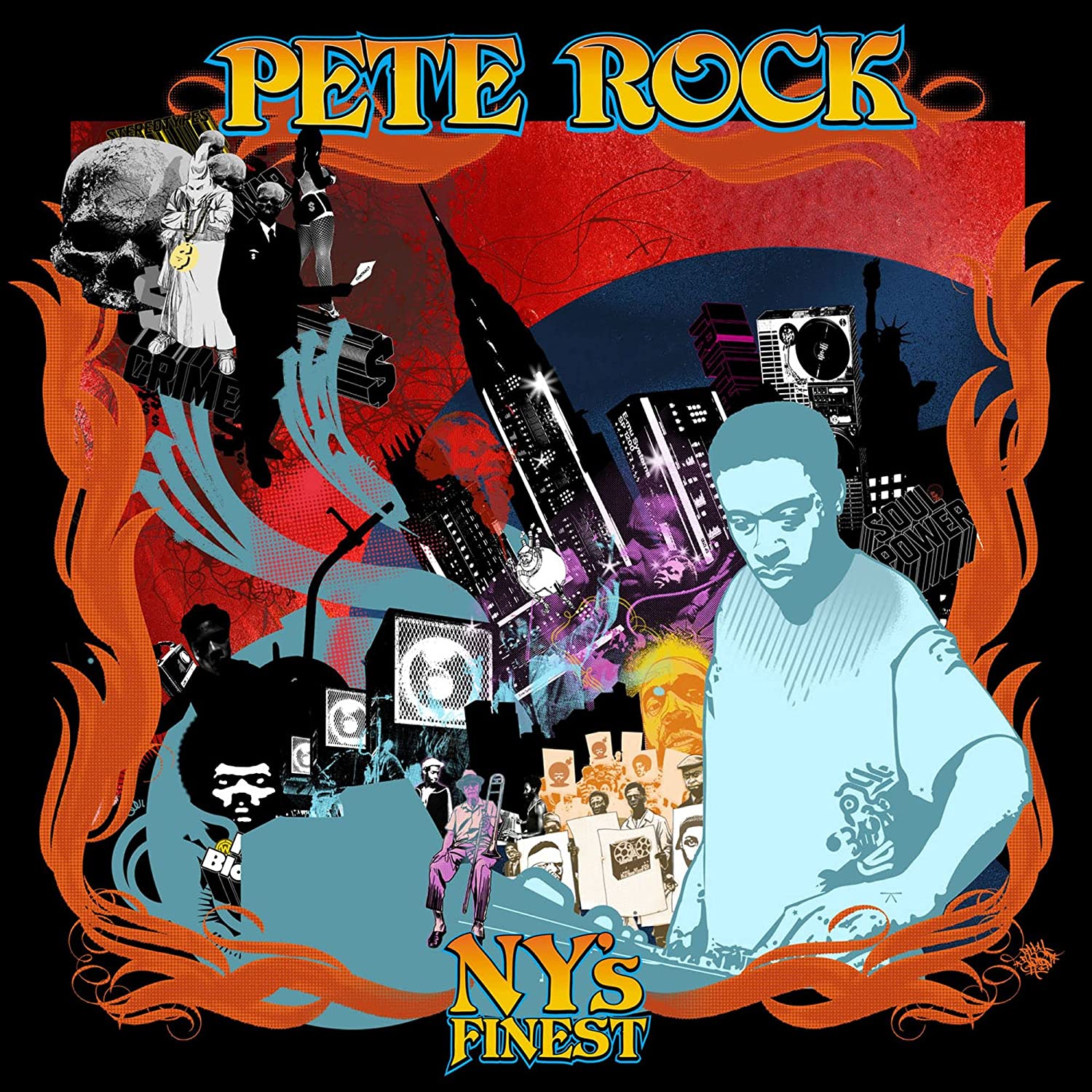 Released in 2008, "NY's Finest" is Pete Rock's follow-up to his 2004 release, "Soul Survivor II" and features collaborations with a range of hip-hop royalty, including Jim Jones, Redman, and Raekwon, among others. The album showcases Pete's distinct approach to production and includes standouts "We Roll", which incorporates Bob James' jazz standard "Nautilus"; and "Till I Retire", featuring David Porters soulful sample from "I'm Afraid the Masquerade Is Over." It also features "Ready Fe War", which is a Vinyl Deli founder personal favourite.
The album was well-received by critics and fans alike, earning praise for its raw energy, hard-hitting beats, and soulful samples. Positive consensus on the album was that it was well-produced and backed strongly by high-quality lyrics and production. "NY's Finest" is widely regarded as one of Pete Rock's best releases and showcases the development of his unique style and sound.
Tracklist
1. Pete Intro
2. We Roll Feat. Jim Jones, Max B
3. Till I Retire
4. 914 Feat. Sheek Louch, Styles P
5. Questions Feat. Royal Flush
6. Best Believe Feat. LD, Redman
7. Ready Fe War Feat. Chip Fu, Renée Neufville
8. Don't Be Mad
9. Bring Yall Back Feat. Little Brother, Joe Scudda
10. The Best Secret Feat. Lords Of The Underground
11. That's What I Am Talking About Feat. Rell
12. The PJ's Feat. Masta Killa, Raekwon
13. Made Man Feat. Tarrey Torae
14. Let's Go Feat. Doo Wop
15. Comprehend Feat. Papoose
Style: Conscious, Jazzy Hip-Hop
Format: Vinyl, LP, Album, Reissue, Stereo, undefined
Receive this record and others like it when you join our monthly subscription box. We handpick records based on your tastes and our eclectic knowledge.