Free UK delivery for orders over £50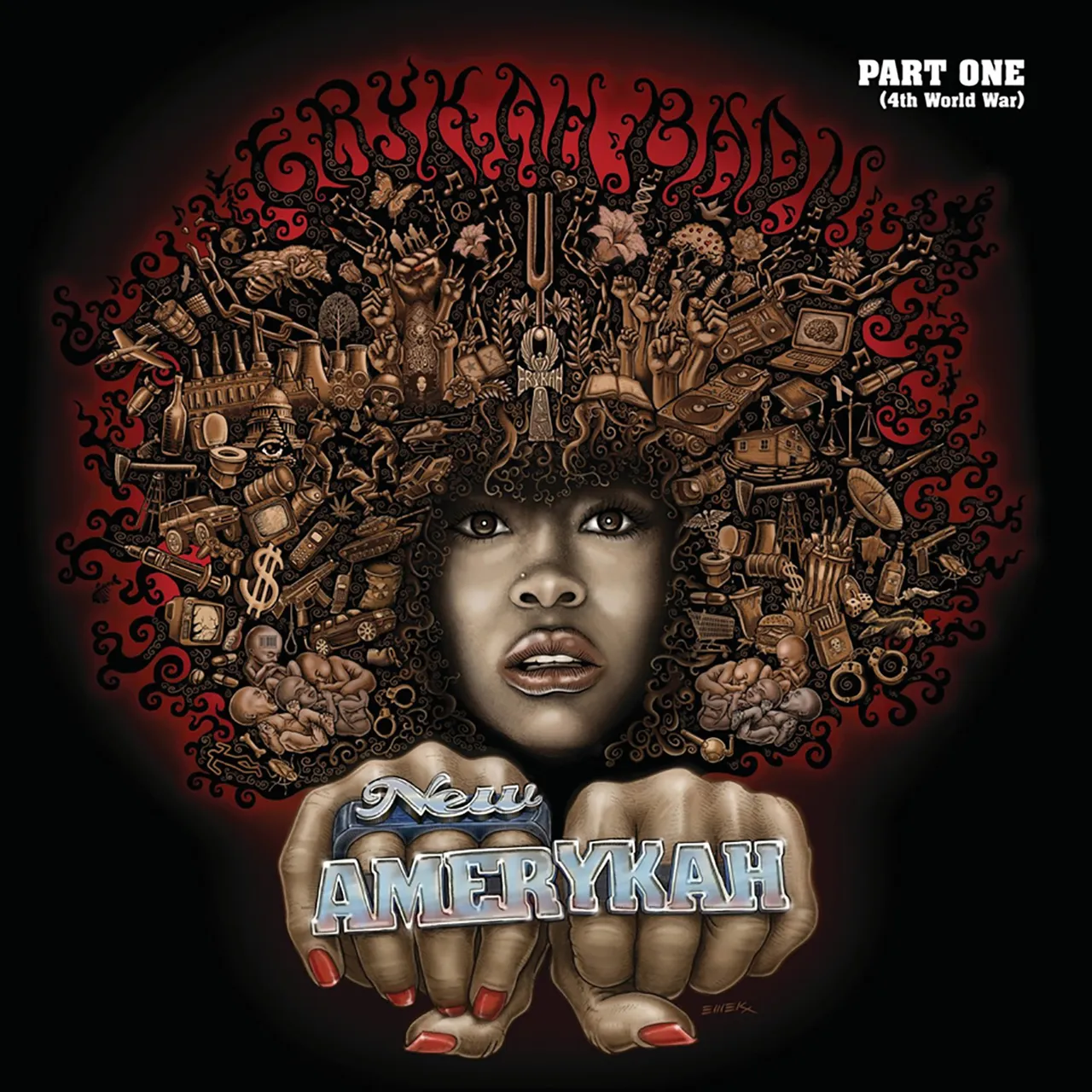 New Amerykah Part One (Purple Vinyl)
Released in 2008, Erykah Badu's "New Amerykah" is a sonically adventurous album that tackles the complex social and cultural issues facing African-Americans in a post-Civil Rights era. The album is marked by its visionary and avant-garde sounds, as well as its social expansiveness, with Badu using her music to speak to and for her community. Drawing inspiration from some of histories most provocative Black artists such as Sly Stone and Marvin Gaye, Badu breaks new ground with her visionary soundscapes while always keeping an unyielding dedication to highlighting cultural identity considerations within contemporary society. Though it may seem challenging at first glance, the album embodies a sense of intimacy and freedom that resonates with listeners.
With beats and melodies provided by hip-hop producers like Madlib, 9th Wonder, and Shafiq Husayn; Badu allows the songs to evolve organically, with her vocals acting as a kind of improvised instrument that blends seamlessly with the other elements of the music, rather than imposing a rigid structure on each song.
One of the album's most powerful moments comes in the form of a repeated mantra on the track "My People," which serves as a reminder of the importance of unity and solidarity in the face of adversity. And on the closing track, Badu sings a tribute to her mother, celebrating her resilience and strength in the face of hardship and adversity.
"New Amerykah" is a bold and ambitious album that explores some of the most pressing social and political issues facing African-Americans. By drawing on the legacy of Black artists from previous eras, while also forging a unique and innovative sound of her own, Badu has created an album that is both deeply personal and universally relevant.
Tracklist
1. Amerykahn Promise
2. The Healer
3. Me
4. My People
5. Soldier
6. The Cell
7. Twinkle
8. Master Teacher
9. That Hump
10. Telephone
11. Honey
Genre: Electronic, Hip Hop, Funk / Soul
Style: Conscious, Broken Beat, Soul, Future Jazz, P.Funk, Funk
Format: Vinyl, LP, Album, Reissue, Purple
Receive this record and others like it when you join our monthly subscription box. We handpick records based on your tastes and our eclectic knowledge.