Free UK delivery for orders over £50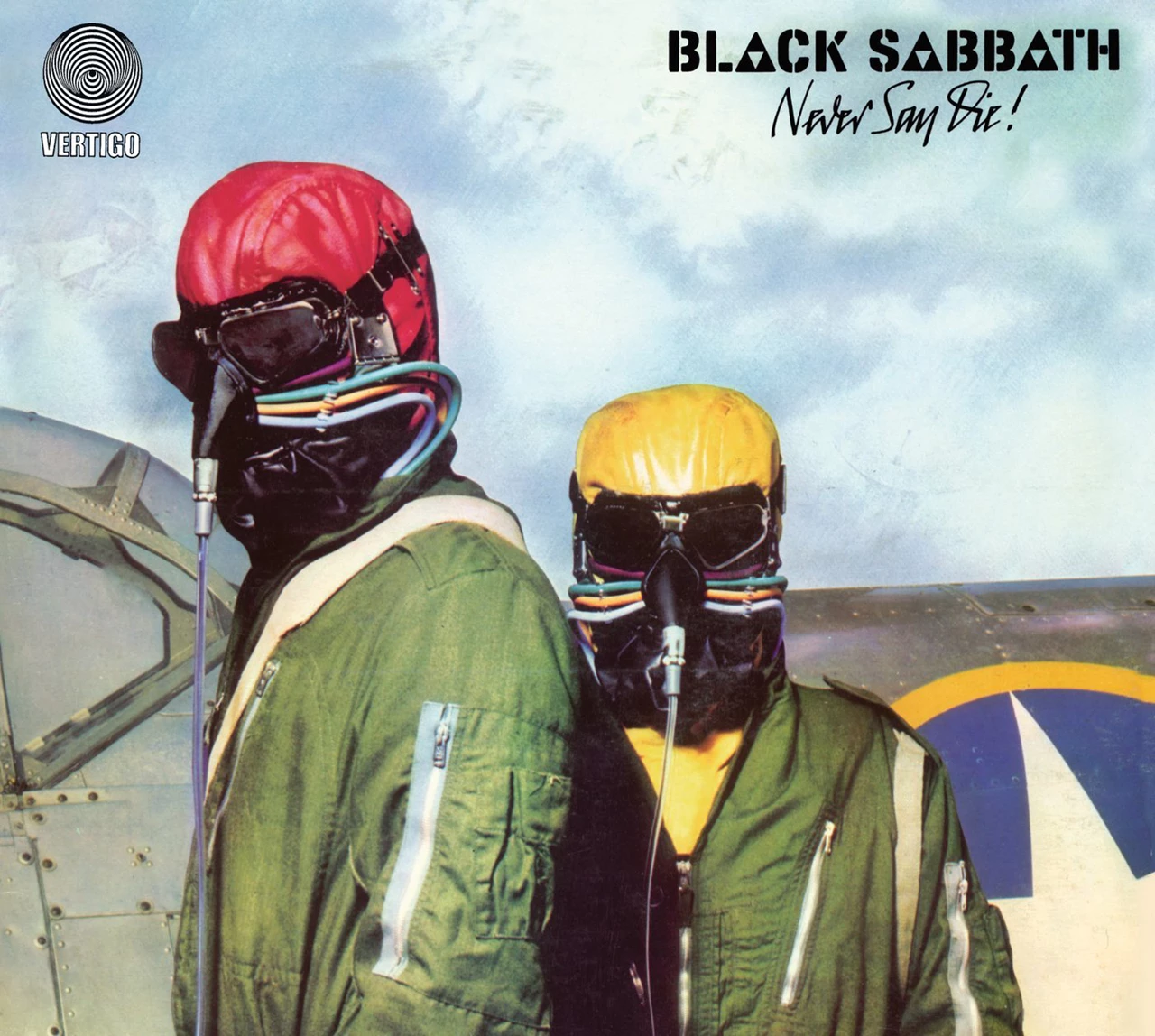 "Never Say Die!" stands as the eighth studio opus from the iconic English heavy metal juggernaut, Black Sabbath. Unleashed in 1978 and meticulously produced by Martin Birch, this album remains a testament to the band's relentless musical journey.
Originating from Birmingham in 1968, Black Sabbath boasts a formidable lineup of Ozzy Osbourne (vocals), Tony Iommi (guitar), Geezer Butler (bass), and Bill Ward (drums).
This album marks the swan song of Ozzy Osbourne as the lead vocalist. Enveloped in a period of band turmoil, the album reverberates with a weighty, somber cadence that befits its tumultuous era.
The album's overture, "Never Say Die," defiantly resonates as an anthem of resilience. It flawlessly encapsulates the album's essence with its robust riffs and Osbourne's commanding vocal delivery.
Further album highlights include "Over to You," "Junior's Eyes," and "Swinging the Chain." Each composition unveils meticulously crafted heavy metal craftsmanship, adorned with infectious hooks and unforgettable lyrics with Rolling Stone writing the album was "A somber and intense album that will surely resonate with metal enthusiasts."
"Never Say Die!" promises to be a sonic elixir for metal aficionados. This offering stands as a meticulously crafted assortment of tracks that magnify Black Sabbath's musical virtuosity and their capacity to forge shadowy, weighty melodies.
Tracklist
A1 Never Say Die
A2 Johnny Blade
A3 Junior's Eyes
A4 Hard Road
B1 Shock Wave
B2 Air Dance
B3 Over To You
B4 Breakout
B5 Swinging The Chain
Catalogue No.: 5414939920851
Style: Prog Rock, Hard Rock
Format: Vinyl, LP, Album, Reissue, 180g
Receive this record and others like it when you join our monthly subscription box. We handpick records based on your tastes and our eclectic knowledge.