Free UK delivery for orders over £50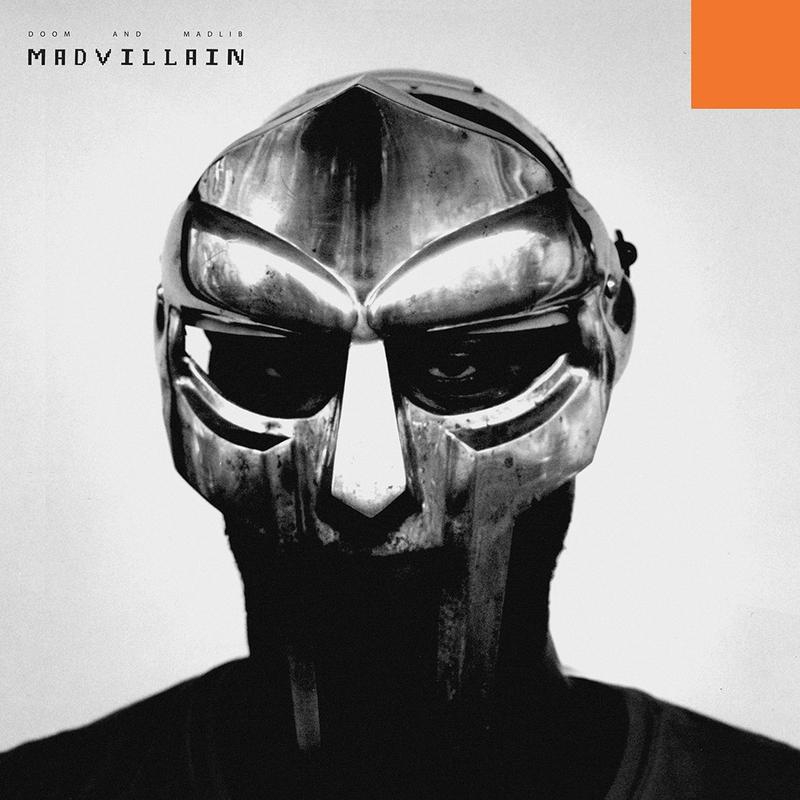 by Madvillain (MF DOOM & Madlib)
Released 23 March 2004 via Stones Throw Records, Madvillainy is the studio album from Madvillain, consisting of the legends Madlib and the villain, MF DOOM.
The album was recorded between 2002 and 2004. Madlib created most of the instrumentals during a trip to Brazil in his hotel room using minimal amounts of equipment: a Boss SP-303 sampler, a turntable, and a tape deck.
Fourteen months before the album was released, an unfinished demo version was stolen and leaked onto the internet. Frustrated, the duo stopped working on the album and returned to it only after they had released other solo projects.
While Madvillainy achieved only moderate commercial success, it became one of the best-selling Stones Throw albums. It peaked at number 179 on the US Billboard 200, and attracted attention from media outlets not usually covering hip hop music, including The New Yorker. Madvillainy received widespread critical acclaim for Madlib's production and MF Doom's lyricism, and is regarded as Doom's magnum opus. It has ranked in various publications' lists of all-time greatest albums, including at 411 on NME's list of The 500 Greatest Albums of All Time and at 365 on Rolling Stone's 500 Greatest Albums of All Time.
Tracklist
1. The Illest Villains
2. Accordion
3. Meat Grinder
4. Bistro
5. Raid
6. America's Most Blunted
7. Sickfit (Inst.)
8. Rainbows
9. Curls
10. Do Not Fire! (Inst.)
11. Money Folder
12. Scene Two (Voice Skit)
13. Shadows Of Tomorrow
14. Operation Lifesaver AKA Mint Test
15. Figaro
16. Hardcore Hustle
17. Strange Ways
18. (Intro)
19. Fancy Clown
20. Eye
21. Supervillain Theme (Inst.)
22. All Caps
23. Great Day
24. Rhinestone Cowboy
Label: Stones Throw Records
Format: Vinyl, LP, Album, Reissue, undefined
Receive this record and others like it when you join our monthly subscription box. We handpick records based on your tastes and our eclectic knowledge.