Free UK delivery for orders over £50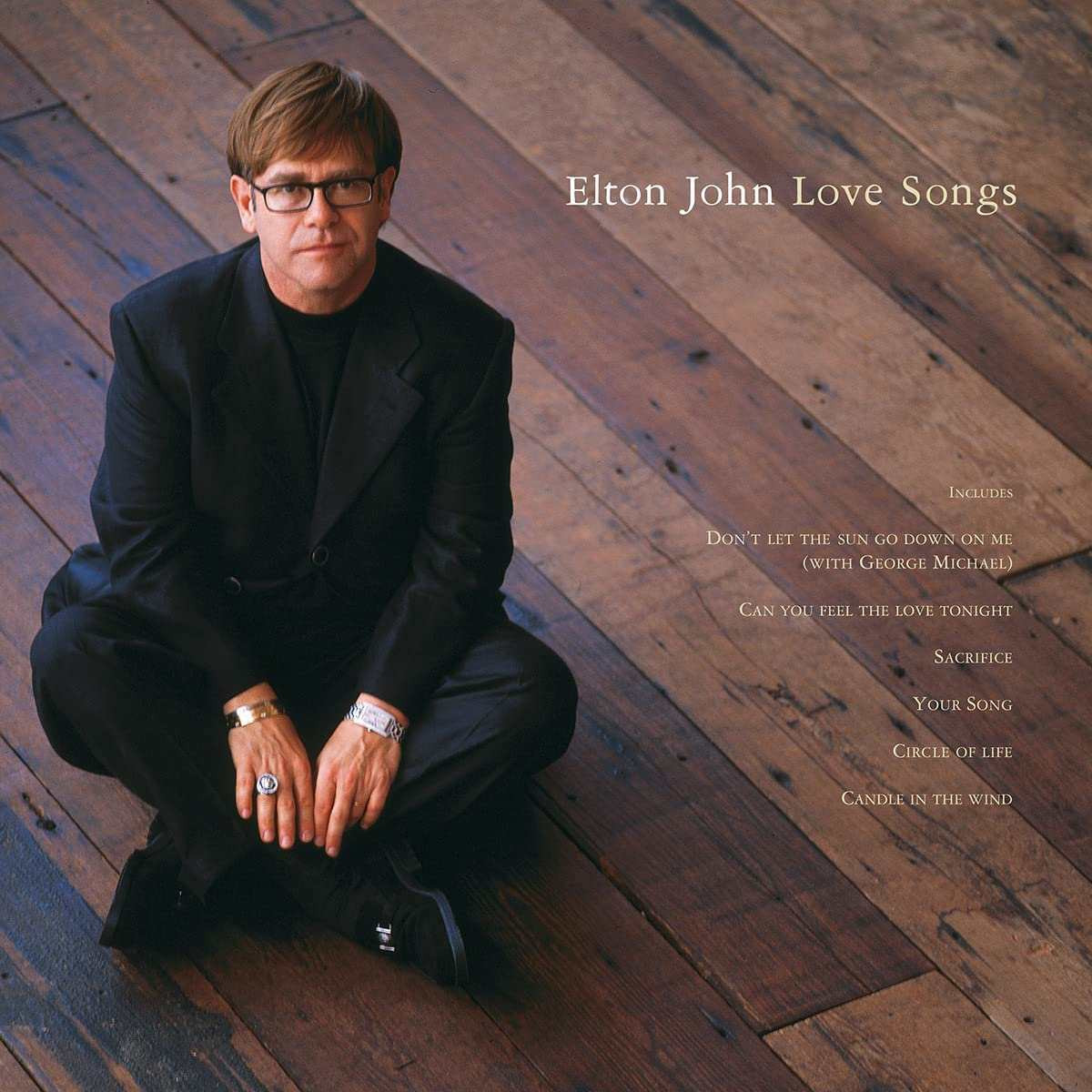 Released in November 1995, Love Songs collects 18 of Elton's best loved ballads and reached No 4 in the UK charts, remaining in the listings for 48 weeks.
The vinyl version of the release was extremely limited, and as a result, original copies change hands for three-figure sums. Faithfully repackaged to the original, Love Songs is now available on 2LP as a 2022 remastered edition.
Tracklist
1. Sacrifice
2. Candle In The Wind
3. I Guess That's Why They Call It The Blues
4. Don't Let The Sun Go Down On Me
5. Sorry Seems To Be The Hardest Word
6. Blue Eyes
7. Daniel
8. Nikita
9. Your Song
10. The One
11. Someone Saved My Life Tonight
12. True Love
13. Can You Feel The Love Tonight
14. Circle Of Life
15. Blessed
16. Please
17. Song For Guy
Label: Rocket Entertainment
Format: Vinyl, LP, Compilation, Reissue, Remastered, 180g
Receive this record and others like it when you join our monthly subscription box. We handpick records based on your tastes and our eclectic knowledge.