Free UK delivery for orders over £50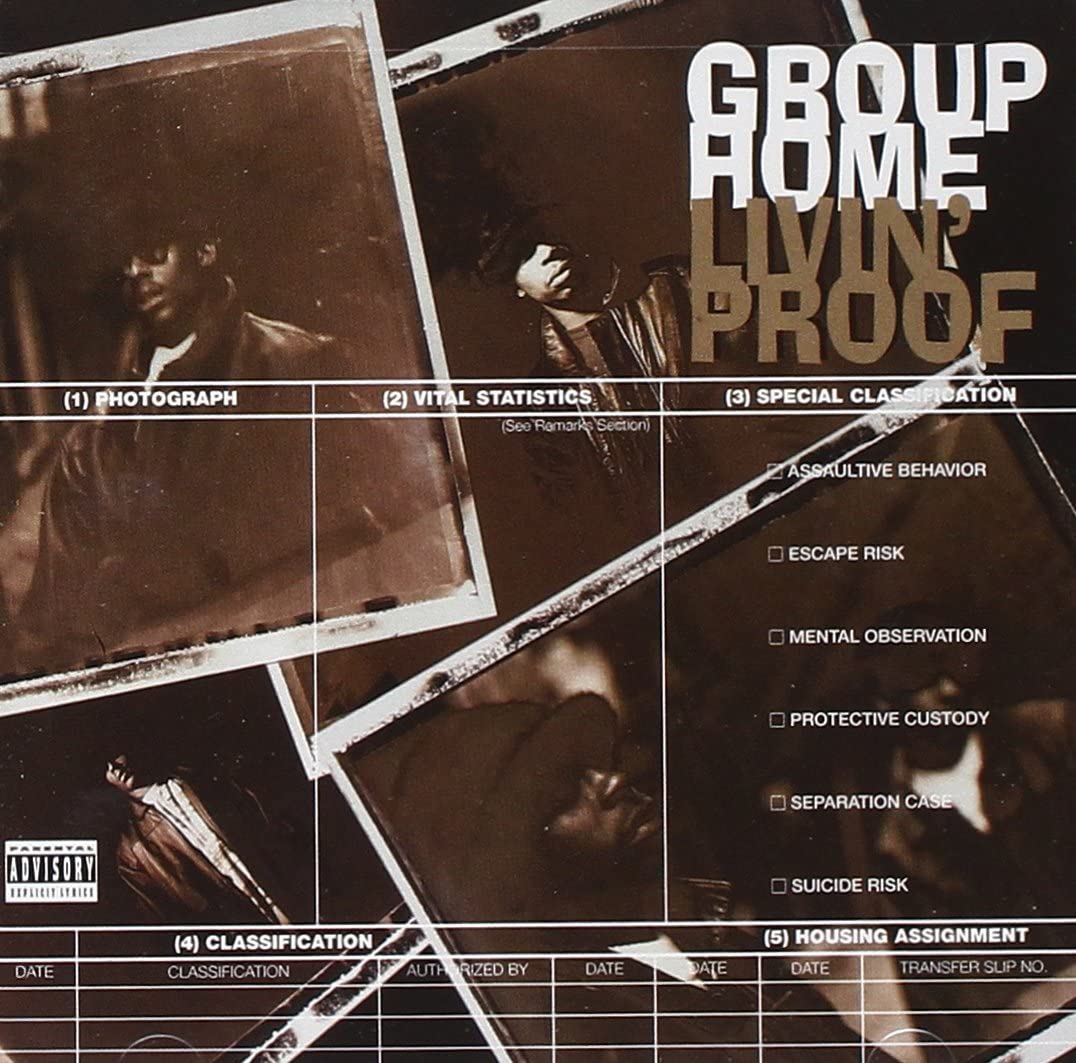 Although they have been tragically defunct for almost two decades, the influence of Gang Starr is still felt today, almost as heavily as it was back in the 1990s, when DJ Premier and Guru ruled atop boom-bap mountain. As fans know, beyond the duo's direct output, one of their lasting legacies was bringing younger talent to the rap world at large – including Jeru The Damaja, M.O.P., Afu-Ra and Big Shug. One of the more unsung talents that came out of the Gang Starr Foundation was the Brooklyn-based duo Group Home, consisting of MCs Lil Dap and Melachi The Nutcracker.
Dap was first showcased on the Gang Starr posse cut "I'm The Man," on 1992's Daily Operation, Melachi appeared on "Words From The Nutcracker" from 1993's Hard To Earn. The early Group Home song "So Called Friends" was also featured on 1993's now-legendary Gangstarr Foundation Sampler, which also gave the world Jeru's "Come Clean." By 1995, Dap and Melachi had paid their dues and finally got their own full-length: "Livin' Proof". And it was everything that Gang Starr and any true school hip-hop fans could have wanted, produced almost entirely by DJ Premier (with two exceptions: "Serious Rap Shit" helmed by Guru himself, and "4 Give My Sins," produced by Jay-Z mentor Jaz-O (aka Big Jazz).
Beyond the album's still-jocked commercial singles – "Supa Star," "Livin' Proof" and "Suspended In Time" – there are Premier-overseen classics all over, including "The Realness," "Inna Citi Life," and "Sacrifice." In fact, many Gang Starr scholars agree that the beats on Living Proof are in the Top 5 of all Premier-produced albums – no small boast, but certainly hard to disprove.
More than two decades later, the album still sounds as strong as it did upon its release. So dust off your turntable and give it another ride, back to the days when boom-bap was real, and ruling.
Tracklist
1. Intro
2. Inna Citi Life
3. Livin' Proof
4. Serious Rap Shit
5. Suspended In Time
6. Sacrifice
7. Up Against The Wal (Low Budget Mix)
8. 4 Give My Sins
9. Baby Pa
10. 2 Thousand
11. Supa Star
12. Up Against Tha Wall (Getaway Car Mix)
13. Tha Realness
Catalogue No.: GET54089LP
Format: Vinyl, LP, Album, Reissue, Repress, undefined
Receive this record and others like it when you join our monthly subscription box. We handpick records based on your tastes and our eclectic knowledge.