Free UK delivery for orders over £50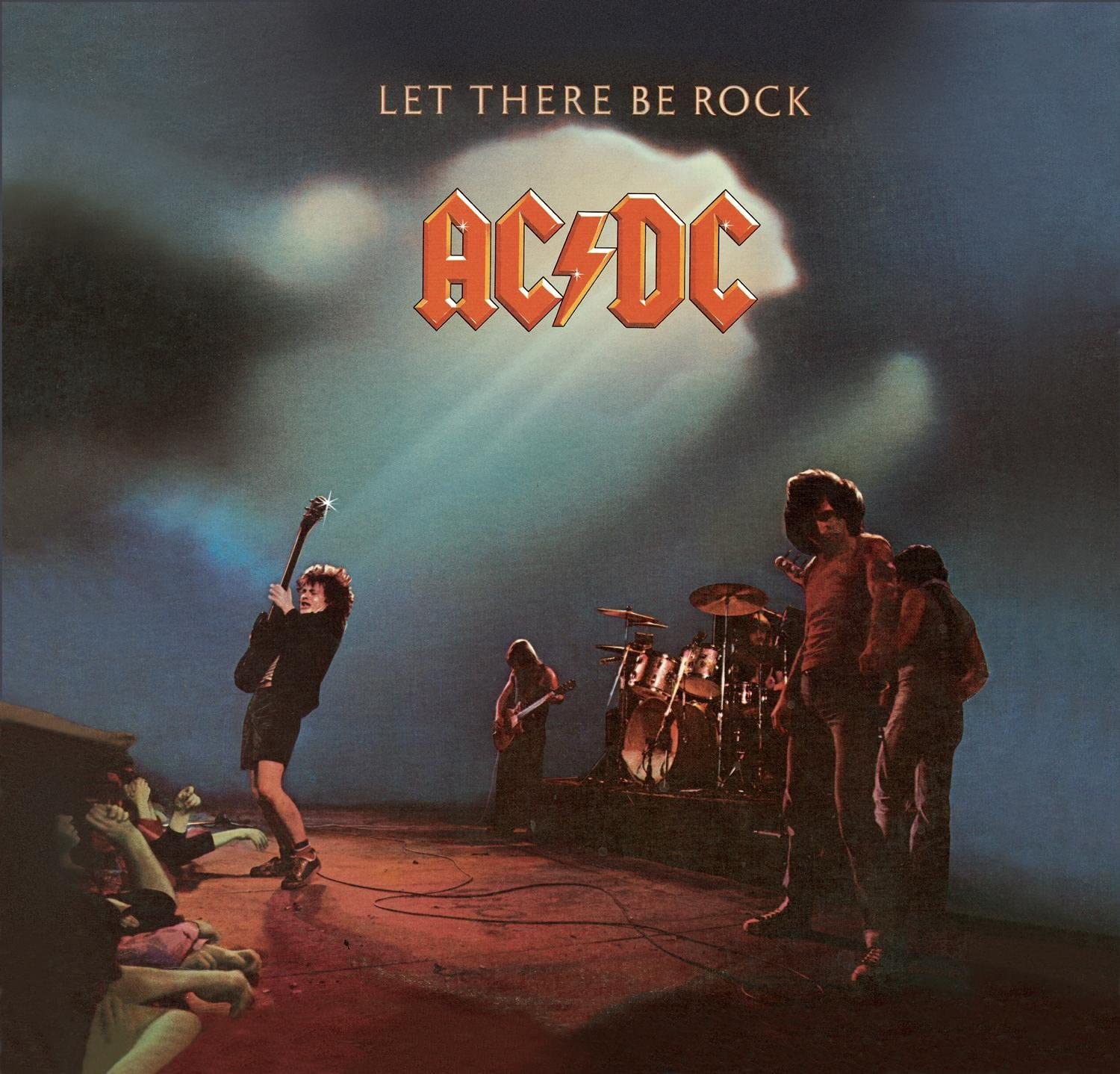 Let There Be Rock, released in 1977, is the fourth studio album and third album released internationally by Australian rock legends, AC/DC. It was also the last album to feature Mark Evans on bass, after falling out with his fellow band members.
At the time of recording, AC/DC were in a slump. Whilst on tour in Europe with Black Sabbath, AC/DC's label who represented them in the States, Atlantic Records, dropped them after hearing the Dirty Deeds album. It spurred the band on, with Mark Evans later commenting "once we all found out that Atlantic had knocked us back, the attitude was: 'Fuck them! Who the fuck do they think they are?' So from that point onwards it was: 'Fuck, we'll show them!' We were seriously fucking pissed off about it."
The cover of the international version of Let There Be Rock, was the first to brand the now iconic AC/DC logo, designed by Gerard Huerto. The photograph used for the international cover was taken at a concert on 19 March 1977 at the Kursaal Ballroom, Southend, Essex, UK, by rock photographer Keith Morris. The band were on tour in England on the date of the earlier Australian release and were scheduled to perform at Hemel Hempstead Pavilion, UK, although the date was cancelled.
Tracklist
1. Go Down
2. Dog Eat Dog
3. Let There Be Rock
4. Bad Boy Boogie
5. Problem Child
6. Overdose
7. Hell Ain't A Bad Place To Be
8. Whole Lotta Rosie
Receive this record and others like it when you join our monthly subscription box. We handpick records based on your tastes and our eclectic knowledge.