Free UK delivery for orders over £50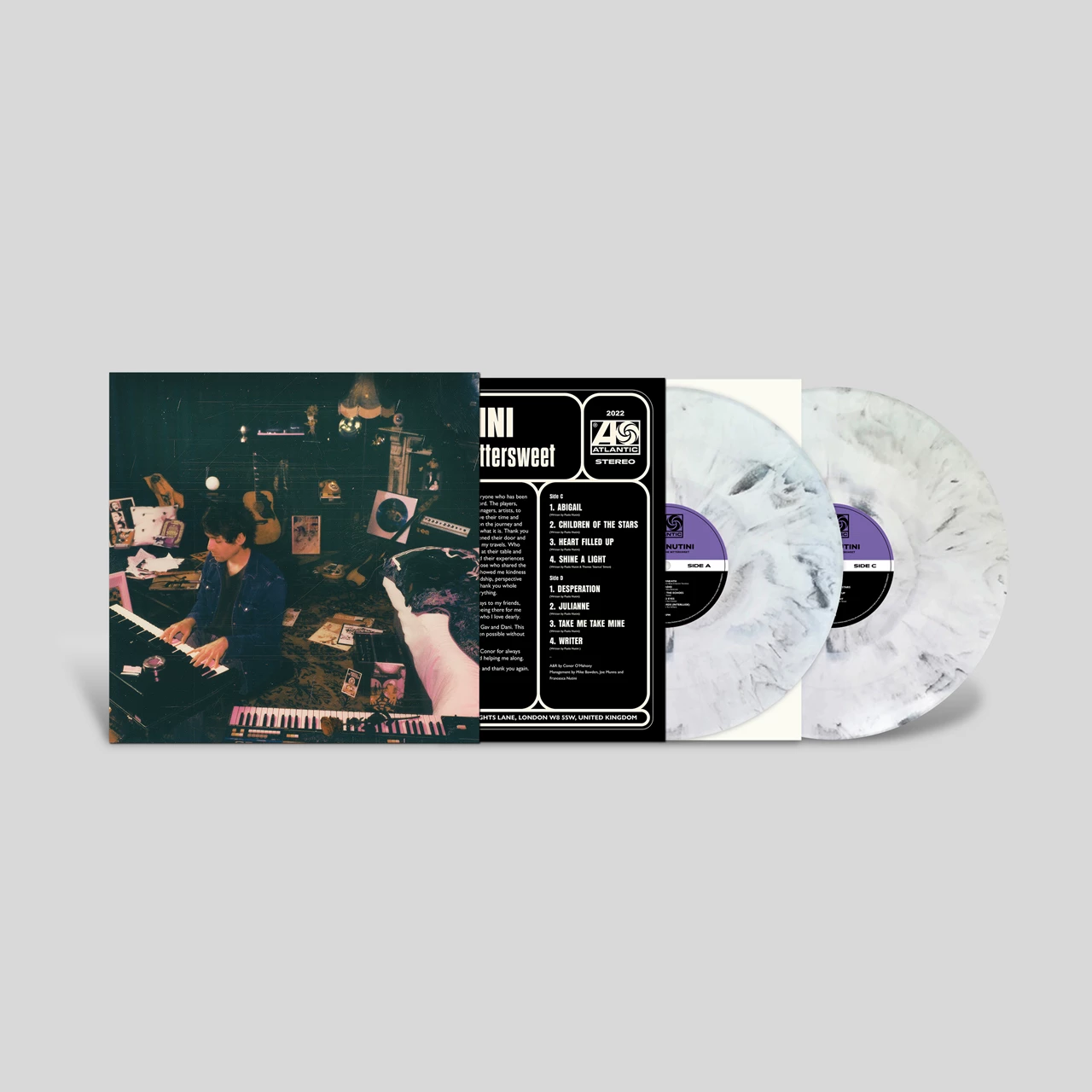 Last Night In The Bittersweet (Black & White Marble Vinyl)
Last Night In The Bittersweet is the highly-acclaimed live album from Scottish singer-songwriter Paolo Nutini. Originally recorded in 2014 at the Hydro in Glasgow, the album features Nutini's soulful and powerful vocals backed by a tight and dynamic band.
Pressed on black & white marble vinyl, the album features "Iron Sky", a powerful protest song that showcases Nutini's vocal range and emotional intensity, and "Jenny Don't Be Hasty", a playful and infectious crowd-pleaser.
A must-have for Paolo Nutini fans and vinyl collectors alike. With its raw energy, stunning musicianship, and heartfelt lyrics, Last Night In The Bittersweet captures the essence of a Paolo Nutini live performance and is a testament to his talent as a singer and songwriter.
Tracklist
1. Afterneath
2. Radio
3. Through The Echoes
4. Acid Eyes
5. Stranded Words (Interlude)
6. Lose It
7. Petrified In Love
8. Everywhere
9. Abigail
10. Children Of The Stars
11. Heart Filled Up
12. Shine A Light
13. Desperation
14. Julianne
15. Take Me Take Mine
16. Writer
Catalogue No.: 190296224898
Format: Vinyl, LP, Album, Limited Edition
Receive this record and others like it when you join our monthly subscription box. We handpick records based on your tastes and our eclectic knowledge.