Free UK delivery for orders over £50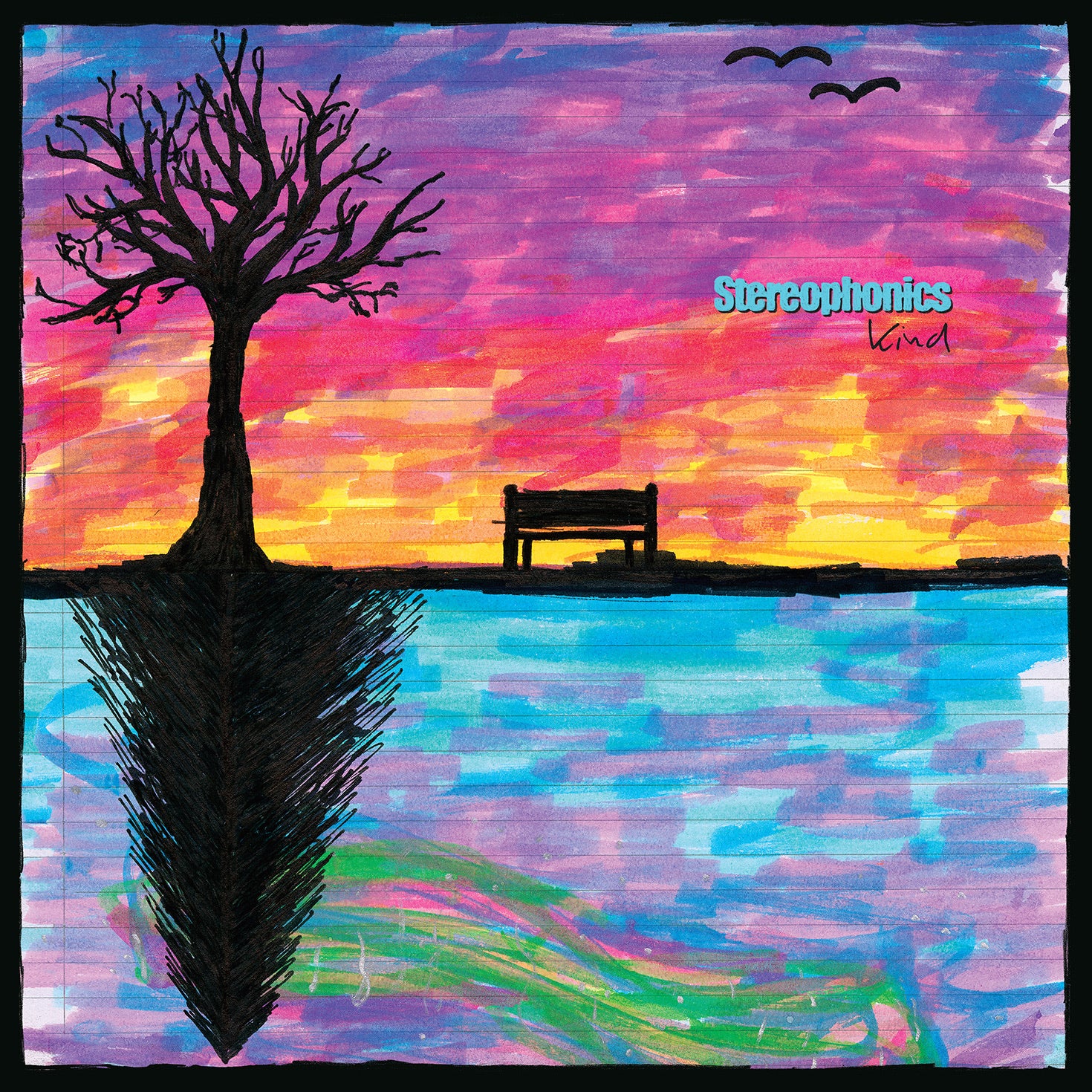 With their tenth studio album entitled Kind, Stereophonics reclaim their signature sound with remarkable finesse. Set loose upon listeners in 2022, this offering takes on an air of maturity and contemplation when juxtaposed with its predecessors – exploring novel soundscapes along the way.
Boasting warm overtones suffusing every note meticulously crafted by the band themselves – notably resulting in richer guitar arrangements than ever before – these harmonious elements coalesce splendidly within each track on Kind. Akin to refining gold from ore through transformational heat – Kelly Jones' impassioned vocal performances grace this oeuvre with profound emotionality previously unforeseen on past endeavours.
Poised thematically as an introspective meditation meandering through realms of love's complexities entwined with lose-tinged ephemeralities punctuated by father time's relentless advance. Standout tracks include the eponymous ballad, a luminous hymn in reverence of kindness' unparalleled strength. A heartbreaking elegy entitled "Forever" poignantly pays tribute to those irremediably lost but forever cherished.
Exhibiting soaring grandeur while chronicling tales of fortitude and hope, "Fly" thrives as one of Kind's crowning achievements. Through its entirety – a breathtaking masterpiece emerges, bringing forth Stereophonics' evolved artistic maturity. Kind – a remarkable vignette embodying the progression of time etched into sonic tapestry – will undoubtedly captivate both ardent devotees and newcomers alike.
Highlights:
"Kind"
"Forever"
"Fly"
"This Life"
"The Last Post"
Tracklist
A1 I Just Wanted The Goods
A2 Fly Like An Eagle
A3 Make Friends In The Morning
A4 Stitches
A5 Hungover For You
B1 Bust This Town
B2 This Life Ain't Easy (But It's The One That We All Got)
B3 Street Of Orange Light
B4 Don't Let The Devil Take Another Day
B5 Restless Mind
Catalogue No.: 190295379094
Format: Vinyl, LP, Album, Pink
Receive this record and others like it when you join our monthly subscription box. We handpick records based on your tastes and our eclectic knowledge.