Free UK delivery for orders over £50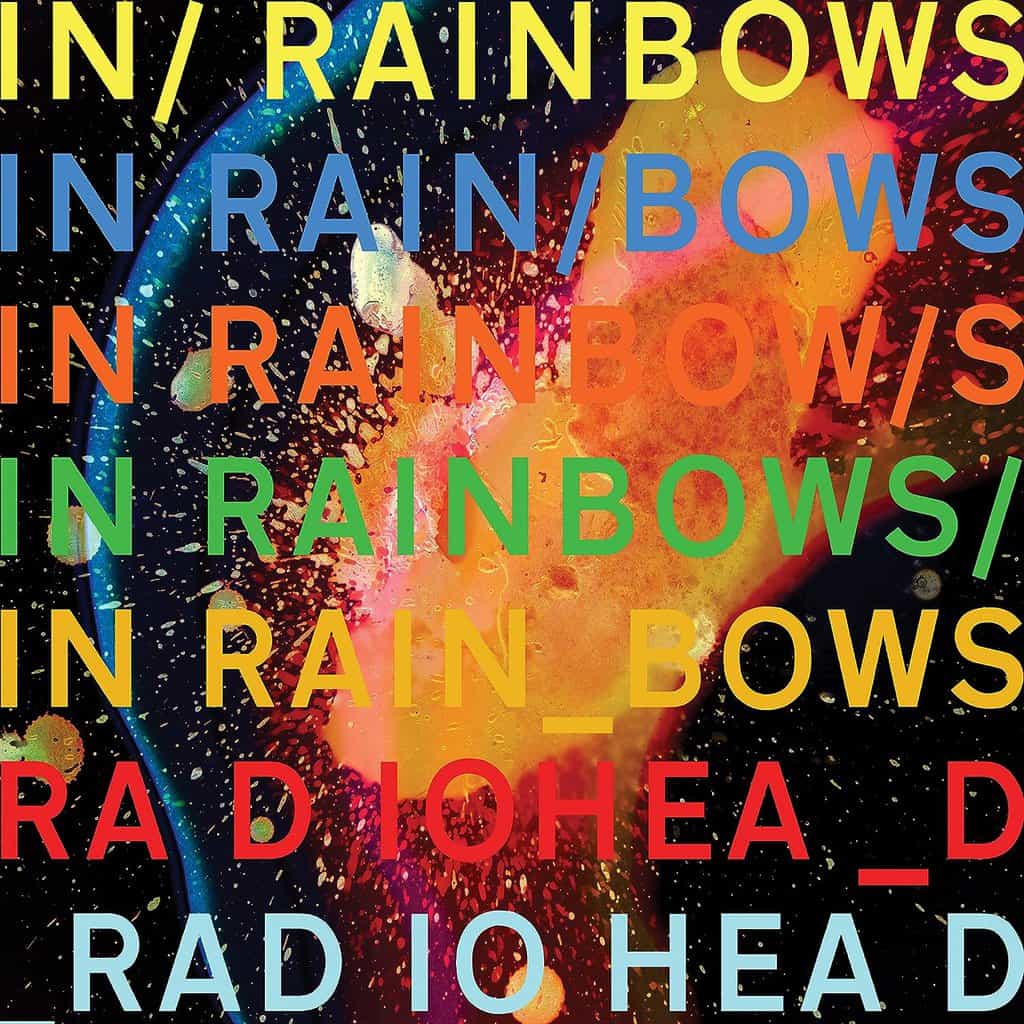 After 15 years of continuous and radical transformation, Radiohead found themselves in a unique position with newfound time, creative freedom, and an abundance of acquired wisdom. "In Rainbows" stands as the culmination of years spent exploring uncharted musical territories and challenging each other's creativity.
The album kicks off with the electrifying drum machine intro of "15 Steps," making it abundantly clear that this is a quintessential Radiohead classic. As "15 Steps" seamlessly transitions from an electronic beat to a full-band arrangement, it pulls listeners deep into Radiohead's distinctive musical idiosyncrasies. By the time "Bodysnatchers" erupts, its infectious krautrock-inspired hook and Thom Yorke's impassioned vocals become utterly captivating.
"Weird Fishes/ Arpeggi" and "Reckoner" appear as distant cousins of John Frusciante's California funk, characterized by prominently mixed drums that create a palpable sense of unease. Meanwhile, moments of solitude with Thom Yorke's enigmatic lyrics in tracks like "Nude," the serene "Faust Arp," and the haunting "Videotape" delve into the complexities of the human psyche. While elements of familiarity surface at times, Yorke's lyrical journey is far from self-indulgent; it's a reflection of human experiences that many can relate to.
Throughout the album, traces of previous musical experiments emerge, featuring warped electronics, audacious hooks, and melancholic melodies. Yorke deftly manipulates the emotional landscape, resulting in "In Rainbows," which epitomizes Radiohead's artistic zenith. It's a carefully assembled puzzle, every piece falling perfectly into place.
Tracklist
A1 15 Step
A2 Bodysnatchers
A3 Nude
A4 Weird Fishes/Arpeggi
A5 All I Need
B1 Faust Arp
B2 Reckoner
B3 House Of Cards
B4 Jigsaw Falling Into Place
B5 Videotape
Style: Alternative Rock, Art Rock
Format: Vinyl, LP, Album, Repress, undefined
Receive this record and others like it when you join our monthly subscription box. We handpick records based on your tastes and our eclectic knowledge.