Free UK delivery for orders over £50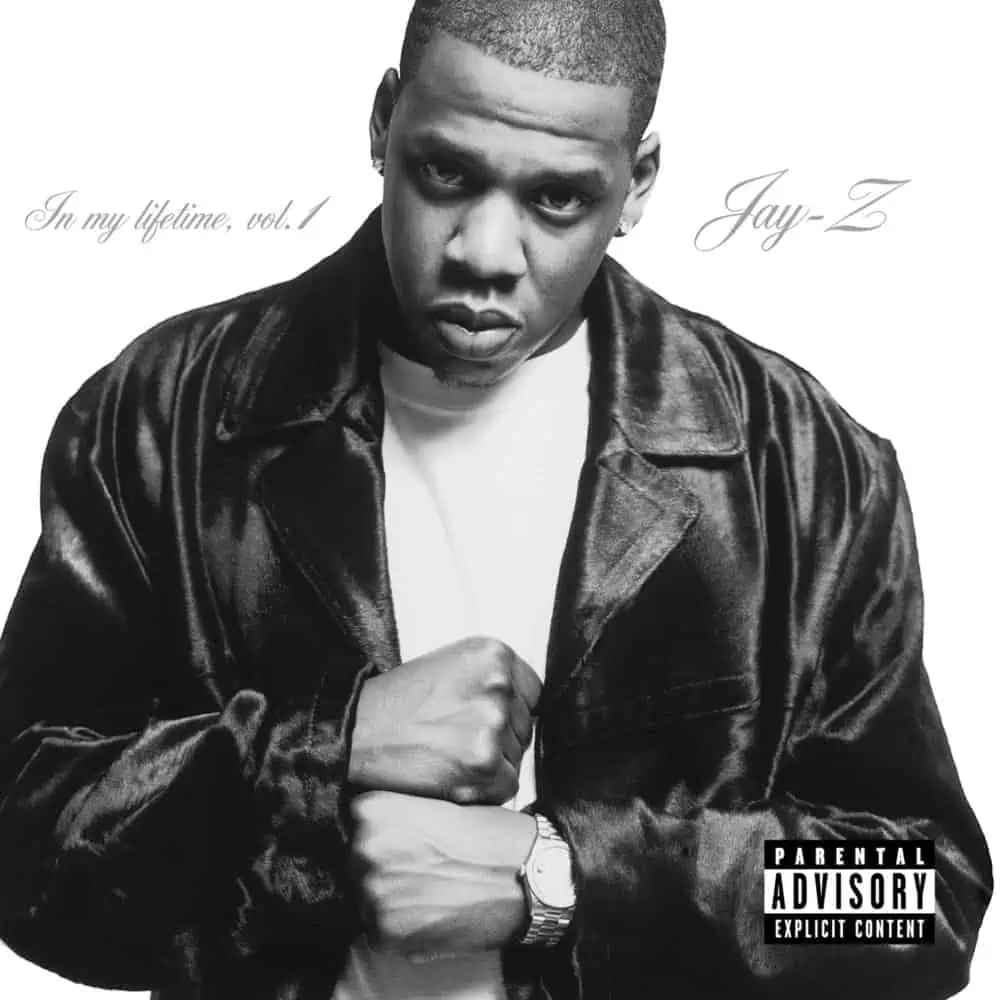 In My Lifetime, Vol. 1 is the second studio album by Jay-Z, originally released on November 4, 1997, by Roc-A-Fella Records and Def Jam Recordings.
The majority of the production is handled by Puff Daddy's production team The Hitmen from the Bad Boy label. Though the productions are just a bit flashier and more commercial than on his debut, Jay-Z remained the tough street rapper, and even improved a bit on his flow, already one of the best in the world of hip-hop. Still showing his roots in the Marcy projects (he's surrounded by a group of kids in a picture on the back cover), Jay-Z struts the line between project poet and up-and-coming player, and manages to have it both ways. He slings some of the most cutting rhymes heard in hip-hop, brushing off a legion of rappers riding his coattails on Imaginary Player.
For Streets Is Watching, high-tension background strings and vocal samples from the gangster film Sleeper emphasize the pitfalls of a rapper everyone's gunning for ("If I shoot you, I'm brainless / But if you shoot me, then you famous"). The song leads right into Friend or Foe '98, the sequel to a track from Reasonable Doubt that only increases the sense of paranoia. But Jay-Z plays the ghetto celebrity equally well, and continues his slick, Cristal-sipping image with I Know What Girls Like (featuring Puff Daddy and Lil' Kim), (Always Be My) Sunshine (featuring Babyface and Foxy Brown), and Lucky Me.
Tracklist
1. Intro / A Million And One Questions / Rhyme No More
2. The City Is Mine
3. I Know What Girls Like
4. Imaginary Player
5. Streets Is Watching
6. Friend Or Foe '98
7. Lucky Me
8. (Always Be My) Sunshine
9. Who You Wit II
10. Face Off
11. Real Niggaz
12. Rap Game/Crack Game
13. Where I'm From
14. You Must Love Me
Label: Roc-A-Fella Records
Format: Vinyl, LP, Album, Reissue, undefined
Receive this record and others like it when you join our monthly subscription box. We handpick records based on your tastes and our eclectic knowledge.