Free UK delivery for orders over £50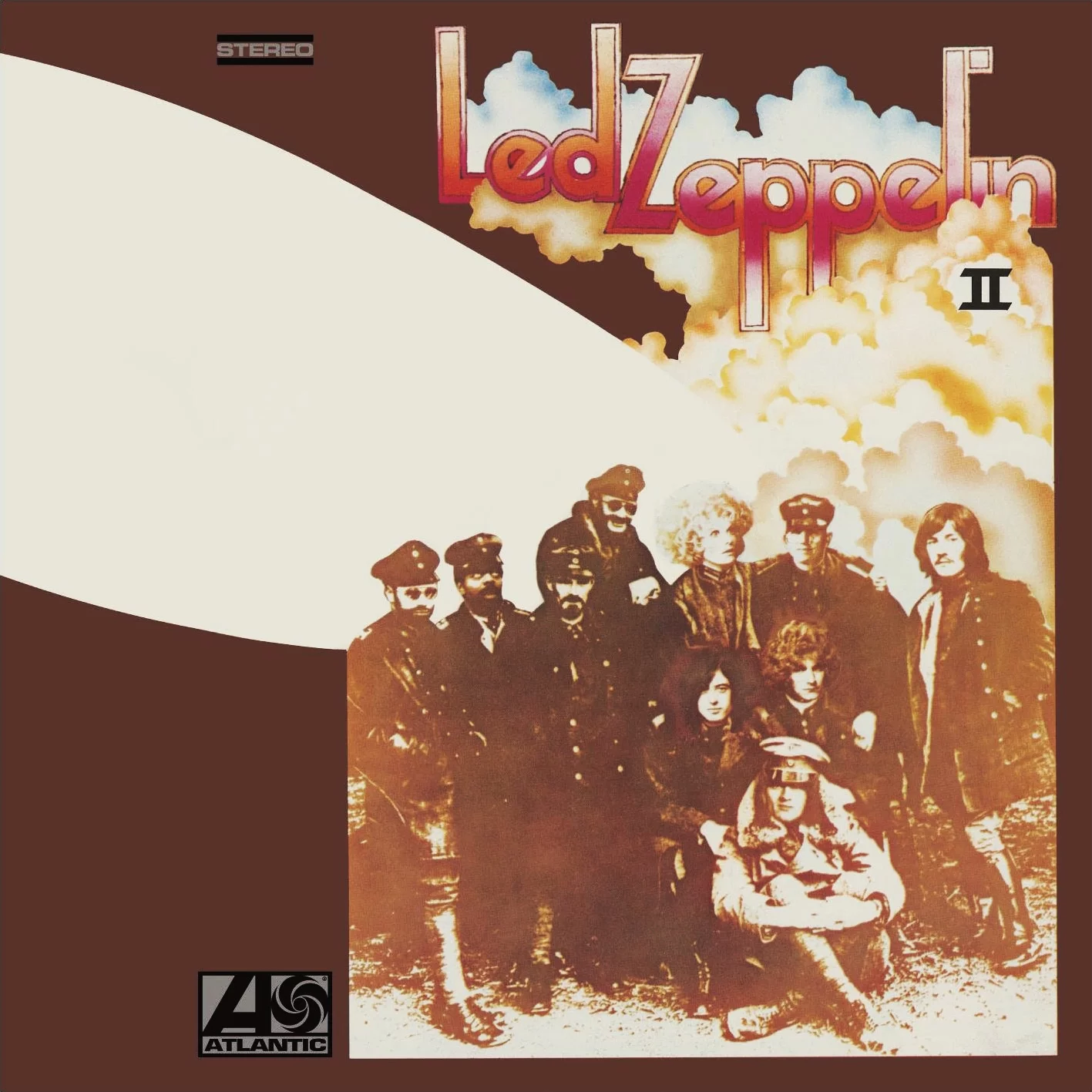 Released on 22 October 1969, in the United States and 31 October 1969, in the United Kingdom by Atlantic Records, "Led Zeppelin II" stands as the second studio album by the renowned English rock band Led Zeppelin. Behind the production helm was none other than the accomplished Jimmy Page.
This album has etched its name in the annals of rock history, hailed as one of the most significant and influential rock albums ever crafted. A testament to its prowess, it has garnered a remarkable 12x Platinum certification from the Recording Industry Association of America (RIAA), firmly securing its place among the best-selling albums in the United States.
The album's auditory tapestry effortlessly weaves together elements of blues, rock, and folk. Notable among its tracks are the iconic "Whole Lotta Love," "Heartbreaker," and "Moby Dick." Delivered with an unmistakable live energy, the album impeccably captures the band's raw vigor and commanding presence.
Its arrival brought forth a symphony of critical acclaim and commercial success. Applauded for its remarkable musicianship, adept songwriting, and expert production, "Led Zeppelin II" became synonymous with excellence.
Tracklist
A1 Whole Lotta Love
A2 What Is And What Should Never Be
A3 The Lemon Song
A4 Thank You
B1 Heartbreaker
B2 Living Loving Maid (She's Just A Woman)
B3 Ramble On
B4 Moby Dick
B5 Bring It On Home
Catalogue No.: 81227966409
Style: Blues Rock, Classic Rock
Format: Vinyl, LP, Album, Reissue, Remastered, Stereo, 180 Gram
Receive this record and others like it when you join our monthly subscription box. We handpick records based on your tastes and our eclectic knowledge.