Free UK delivery for orders over £50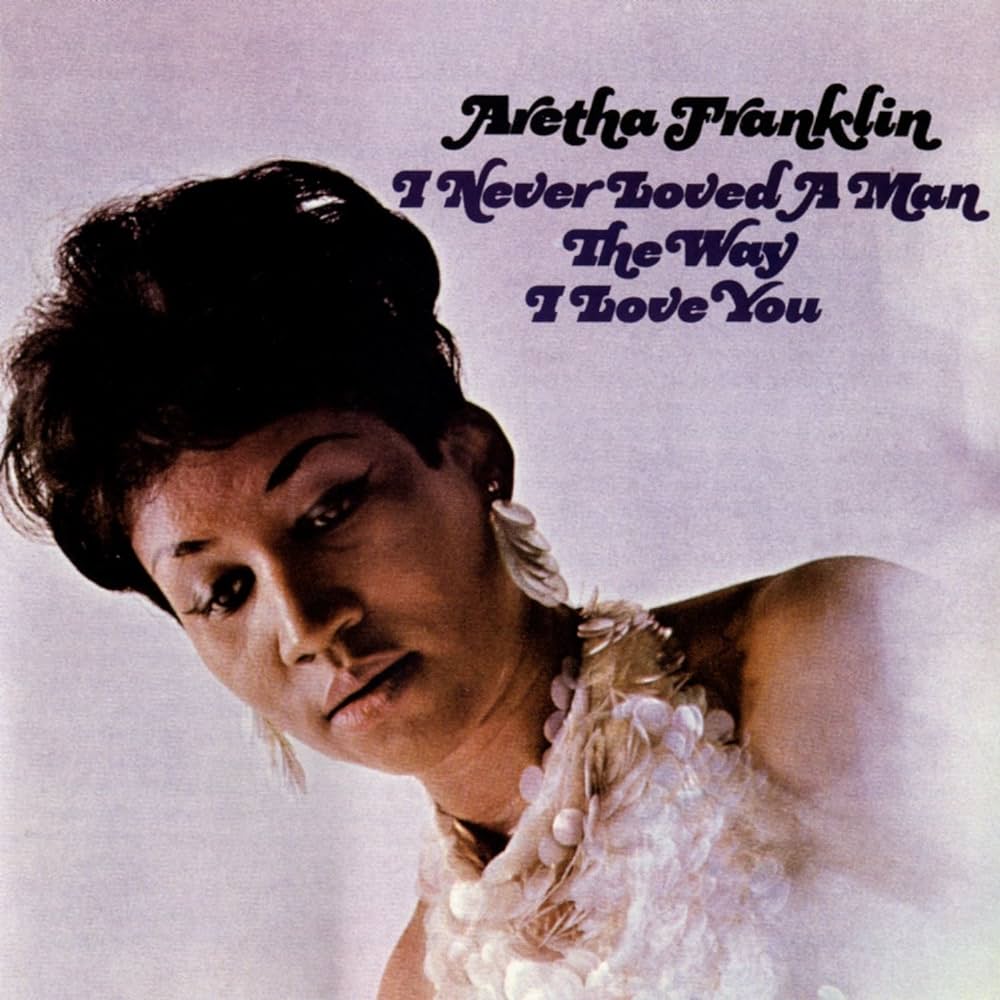 I Never Loved a Man the Way I Love You
"I Never Loved a Man the Way I Love You" stands as the tenth studio album by the celebrated American singer Aretha Franklin, marking a pivotal point in her career. Released on 10 March 1967, under Atlantic Records, this album proved to be a commercial breakthrough. It was Franklin's inaugural release under Atlantic Records, following her departure from Columbia Records after a series of nine unsuccessful jazz standard albums. This record promptly became her first top 10 album in the United States, reaching the illustrious number 2 spot on the Billboard 200 chart.
The album featured two prominent singles, namely "Respect" and "I Never Loved a Man (The Way I Love You)." "Respect" climbed to the summit of the Billboard Hot 100 chart, while the latter secured a place within the top 10.
While initial critical reception was mixed, "I Never Loved a Man the Way I Love You" has, over the years, undergone a significant reappraisal. It is now widely recognised as one of the greatest and most influential albums in music history. Rolling Stone magazine has included it in their esteemed "500 Greatest Albums of All Time" list, and it is featured in the renowned book "1001 Albums You Must Hear Before You Die." Notably, the album's second single, "Respect," has become Aretha Franklin's signature song and holds a distinguished position as Rolling Stone's greatest song of all time.
Recorded during Aretha Franklin's transition to Atlantic Records, this album's title track was initially recorded at FAME Studios in Muscle Shoals, Alabama. However, an altercation involving Franklin's then-husband, Ted White, trumpeter Ken Laxton, and FAME Studios owner/producer Rick Hall necessitated a change of recording location. Producer Jerry Wexler facilitated the shift to Atlantic Studios in New York, where the recording was completed. Notably, "Do Right Woman, Do Right Man," the B-side of the album, remained unfinished at FAME Studios and was concluded later in New York. These sessions revealed a slight discrepancy in tape recording speeds between the two studios, resulting in a faintly sharp piano sound.
Upon its release, the album secured several weeks at #2 on the primary Billboard album chart and an impressive 14 weeks atop the magazine's Top R&B Albums chart. It garnered Gold certification from the RIAA in 1967, ultimately selling nearly two million copies. Additionally, it secured the 83rd position on Rolling Stone magazine's 2003 list of the "500 Greatest Albums of All Time" and moved up to 13th place in the 2020 edition. The album was also featured in both "1001 Albums You Must Hear Before You Die" (2005) and "1,000 Recordings to Hear Before You Die" (2008). Rolling Stone celebrated the album in their "Women in Rock: 50 Essential Albums" list in both 2002 and 2012, ranking it at number one. Notably, it spawned two top-10 singles, with "Respect" claiming the number-1 spot on Billboard's Hot 100 Pop singles chart and "I Never Loved a Man (The Way I Love You)" peaking at number 9. Furthermore, Pitchfork named it the 10th best album of the 1960s.
In its initial 1967 review, Rolling Stone criticised the album for a perceived lack of versatility among the accompanying musicians, citing issues with drum intensity, guitar strength, and overall production. However, over time, opinions evolved, with the album earning the top spot on Rolling Stone's "Women in Rock: 50 Essential Albums" list in 2002. In 2003, it achieved the 83rd position on Rolling Stone's prestigious list of the "500 Greatest Albums of All Time." Renowned music critic Robert Christgau awarded the album an A, describing it as the best album Franklin had produced up to that point. Q magazine, acknowledging the album's enduring influence, included it in their list of the "100 Greatest Albums Ever," granting it a 4-star rating. Q further noted that, despite its release in May 1967, it continues to shine untarnished through the passage of time, emphasising its significance as Franklin's tenth album.
Upon Aretha Franklin's passing, Rolling Stone emphasised the profound impact of "I Never Loved a Man the Way I Love You," characterising it as a revelation of truth unfolding in real-time, an assertion of independence resonating through its timeless songs.
Tracklist
A1 Respect
A2 Drown In My Own Tears
A3 I Never Loved A Man (The Way I Love You)
A4 Soul Serenade
A5 Don't Let Me Lose This Dream
A6 Baby, Baby, Baby
B1 Dr. Feelgood
B2 Good Times
B3 Do Right Woman - Do Right Man
B4 Save Me
B5 A Change Is Gonna Come
Catalogue No.: 603497911127
Format: Vinyl, LP, Album, Reissue, Mono, 180 Gram
Receive this record and others like it when you join our monthly subscription box. We handpick records based on your tastes and our eclectic knowledge.