Free UK delivery for orders over £50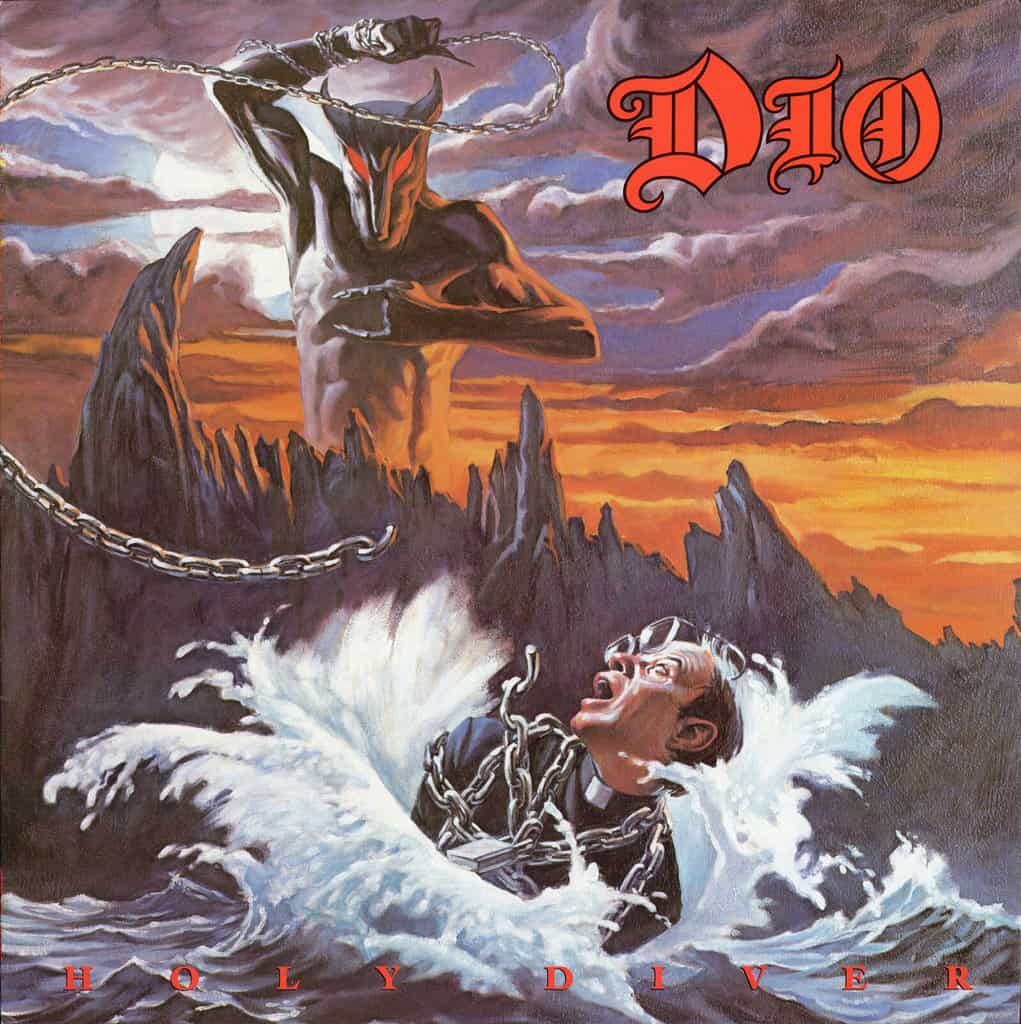 No one can dispute the influential impact Ronnie James Dio's inaugural solo album – Holy Diver – had upon shaping the foundations of heavy metal throughout the 1980s. Released in 1983, this notable record effectively captures a sense of enigma and allure that has solidified its place within music history.
Undoubtedly propelled by Dio's potent vocal prowess alongside his band mates' virtuosic musicianship, it unequivocally commands unwavering attention from listeners. Significantly contributing towards distinguishing this artistic creation is its title track: an emblematic heavy metal anthem where Dio effortlessly soars through vocal peaks while driving guitar melodies establish an unyielding foundation.
Perhaps most memorable was "Rainbow in the Dark"; boasting captivating hooks that latch onto fans along with Dio's undoubtedly iconic "Holy Diver" scream. Furthermore, each additional track flawlessly showcases Dio's undeniable aptitude both as a lyricist and performer alike. With themes revolving around religion and exploring various facets concerning demons and occultism at large; Holy Diver emerges encapsulating darkly atmospheric depths all whilst emanating genuine passion conveyed through Dio's resonant vocals.
Highlights:
"Holy Diver"
"Rainbow in the Dark"
"Stand Up and Shout"
"The Last in Line"
"Don't Talk to Strangers"
Tracklist
A1 Stand Up And Shout
A2 Holy Diver
A3 Gypsy
A4 Caught In The Middle
A5 Don't Talk To Strangers
B1 Straight Through The Heart
B2 Invisible
B3 Rainbow In The Dark
B4 Shame On The Night
Style: Heavy Metal, Hard Rock
Format: Vinyl, LP, Album, Reissue, Remastered, Stereo, undefined
Receive this record and others like it when you join our monthly subscription box. We handpick records based on your tastes and our eclectic knowledge.